Sponsored
Behind the Wild Stunts of Dungeons & Dragons: Honor Among Thieves
Brad Martin, one of the main forces behind the action of Dungeons & Dragons: Honor Among Thieves, opens up about creating the combat for the movie's party of adventurers.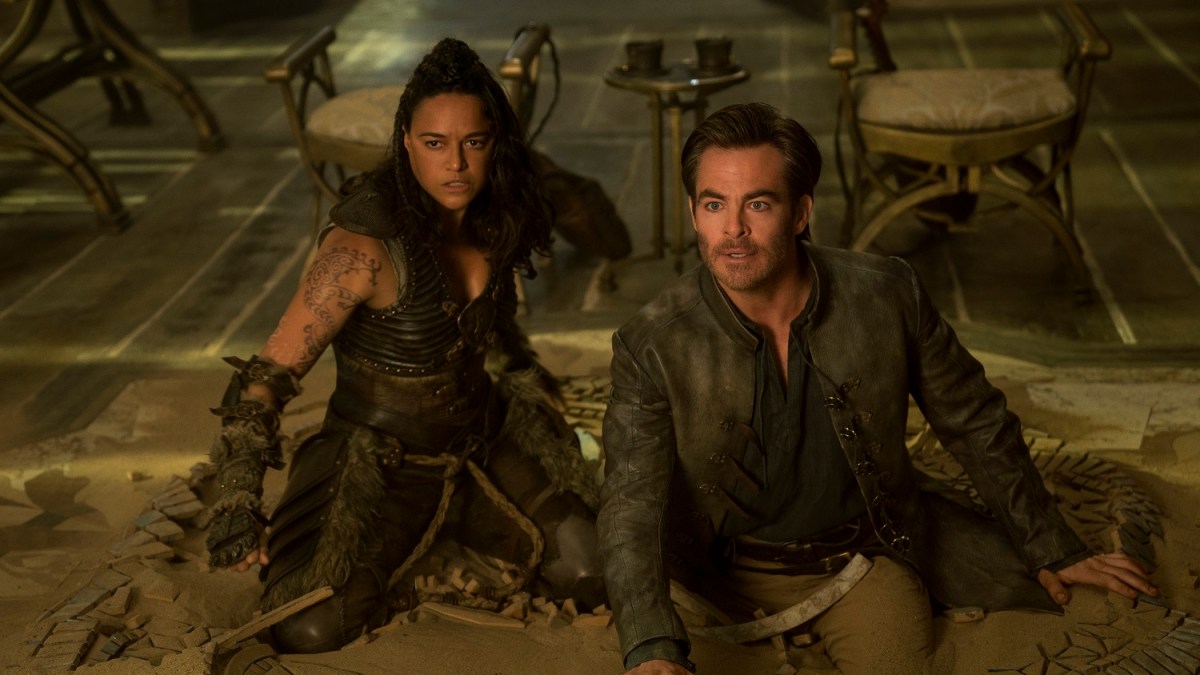 This article is presented by Paramount Pictures.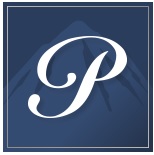 If you've ever played Dungeons &. Dragons, you know it's all about the melee combat. Dungeons & Dragons: Honor Among Thieves rolled a 20 by enlisting veteran stuntman Brad Martin to oversee the stunts and fights. Martin has worked on some of the biggest action franchises in cinema, including The Expendables, Underworld, xXx, The Matrix, and more. He was George Clooney's stunt double for Batman & Robin, along with five other films. A comrade in arms with noted stuntmen-turned-directors Chad Stahelski and David Leitch, Martin is forging his own path as one of Hollywood's top creators of action.
Den of Geek: You've been in the business for over 30 years. What new challenges did Dungeons & Dragons: Honor Among Thieves bring for you?
Brad: I've done a few films with a lot of CGI and working with computer-generated creatures. But working on Dungeons & Dragons, we had two really challenging sequences involving two big CG creatures. It was great just to get my action skills dialed in with the visual effects crew and just getting a little bit more of an understanding of exactly how to piece these sequences together. There were different techniques that we tried, and we used research and design just to figure out what worked and what didn't work in terms of how to interact with a creature that was not actually there.
And John [Francis Daley] and Jonathan [Goldstein] were amazing directors in terms of they knew exactly what they wanted. Obviously, there's a little bit of room for interpretation, but [they gave] me direction in terms of knowing what the shots are.
Den of Geek: Beyond the CGI monsters, the hand-to-hand fights look great. That trailer scene where Michelle Rodriguez's Holga snaps the bow on her attackers is hilarious.
Brad: That's one of my favorite fights in the film. I had the guys put in a little inspiration from one of my favorite action stars, Jackie Chan—a little bit of that feeling in there. I mean, Michelle Rodriguez, her character is obviously very strong.
Yeah, as I was stepping up and dealing with more of the action… I brought in an action choreography team and a stunt coordinating team below me. My buddy Dian Hristov and his team came in. This was a long process. It went over the course of eight to ten weeks. We took as much time as we could to choreograph these fights.
Den of Geek: How was working with Michelle Rodriguez?
Brad: Michelle brought high energy. She brought her character to life. She created Holga. She just brought out the essence of what John and Jonathan really wanted to see from that character. I think she did an amazing job.
She's obviously an action star. She would come in on the weekends right before we did the fights, and we showed her what she needed to do. And she was able to pick things up faster because this is kind of her wheelhouse of action.
Den of Geek: What about Chris Pine?
Brad: Chris didn't have too much action because he's more bringing the humor, and he's the playmaker. But Chris is one of the most talented professionals and actors I've worked with. I watch all of the actors, and I watch how they all go through their process and approach their scenes and understand what they're trying to accomplish on film and then know how to bring that to the camera. He is the consummate professional. He's amazing. I love watching people that are great at their jobs, and he is great at his job.
Everybody was great. As far as fights, Regé-Jean Page does a sword fight with Jason Wong. We had Regé for six weeks, and he trained his butt off every day. We hardly doubled him. Regé is definitely a great talent as well.
Every cast member did stunts. As far as how many of their stunts, it depends on the amount of action they had.
Den of Geek: Did you ever play D&D?
Brad: Once or twice, but when I was a kid, I had all the books. I used to use those books as inspiration. I know all the role-playing characters, and used those as my art templates.
Den of Geek: Did you reference any earlier D&D projects from other media?
Brad: I even got back there watching the cartoon. We did this one where they're running through this maze that keeps changing patterns. And one of the teams referenced was from the cartoon.
Den of Geek: Do you think you can score another Taurus Award for this? [The Red Bull Taurus Awards honors stunt work. Martin won Best Stunt Coordinator for Live Free or Die Hard in 2007].
Brad: [laughs] I don't know. I mean, shoot. I have no ego at this. I couldn't care less about that stuff. I don't even think about it. Honestly, they send all that stuff out to all your peers, and usually, the one that the most people worked on gets the most votes for that show.
Den of Geek: Action directors are getting more spotlight now, and rightfully so. Stunt people are some of the hardest workers, literally life-and-limbing for our entertainment. Your old stunt comrades Chad Stahelski and David Leitch have stepped into director's chairs. Is that something you aspire to do, too?
Brad: Chad was the best man at my first wedding. And Dave was at my wedding as well. We grew up in the business together. Chad and I were best friends and all that. They just went about it in their own way. We all have different ways to go about it.
I believe that we have the most well-versed knowledge of filmmaking out of any group of people because we have to deal with every department and understand what every department has to deal with, for the most part. If you're getting notoriety for it, it doesn't bother me. I'm all about being like a fall guy back in the day, the unknown stuntman. I just like to do my job; my work speaks for itself, and I move on to the next job. I don't have any ego attached to it.
But there's definitely a need for action directors. I don't feel like stepping up and having to deal with the actors and stuff. I like to stay with the action. While all my friends are stepping up, that just leaves fewer people above me in terms of the people I have to compete with in the action-crafting world. And I like that job. I like what I do, so yeah, I love my world right now.
Dungeons & Dragons: Honor Among Thieves opens in theaters on March 31.