Features
Avatar Sequels Full Release Date Calendar Revealed
Release date, cast, plot, budget and everything else you need to know about the many Avatar sequels...
When Avatar was released back in 2009, it was kind of a big deal. Beating the record that he set with Titanic, James Cameron's sci-fi epic grossed more than $2 billion to become the highest-grossing film of all time – spearheading the short-lived 3D renaissance, blurring the lines between live action and mo-cap animation and selling a whole lot of HD TVs. 
Never one to take the easy route, Cameron quickly announced plans for not one but four sequels – each to be filmed back to back and all to be bigger and more technologically advanced than anything else ever made. 
read more: James Cameron is Hoping for Avengers Fatigue Soon
Such a mammoth task has obviously taken quite a bit of time to organise, and we're now looking at more than a ten-year gap between Avatar 1 and Avatar 2, causing some to worry that Cameron might have left if too long to spend this amount of money on kick-starting an old franchise. Then again, this is the man that gave us Terminator, Aliens, Terminator 2: Judgment Day, and Titanic… if anyone knows how to make a blockbuster, it's Cameron.
Avatar Sequels Release Date
Lost in the hubbub of Avengers: Endgame taking a run at the all-time box office record is that Disney now owns the current holder of that record in Avatar. Now Disney has announced the full slate of release date for all four Avatar sequels. 
Avatar 2 premieres on December 17, 2021. The rest of the sequels maintain those December release dates. 
Avatar 3 arrives on December 22, 2023.
Avatar 4 premieres on December 19, 2025.
Then, if we're all still alive, Avatar 5 will premiere on December 17, 2027. James Cameron's original Avatar film debuted on December 18, 2009, making this whole franchise a nearly two-decade experience.
Avatar Sequels Cast 
The latest news? Edie Falco has joined the #AvatarFamily (because, apparently, that's a thing) as the Commander in charge of the RDA's interests in the Avatar sequels. The franchise made the official announcement via Twitter. Check it out…
Most of the original cast from the first Avatar will be returning for the sequels – including Zoe Saldana and Sam Worthington as the two main heroes, Neytiri and Jake Sully. 
Interestingly, Sigourney Weaver and Stephen Lang are also both signed on for all four sequels – despite the fact that both of their characters died in the first one. 
Back in 2010, James Cameron told us that "no one dies in a science fiction movie", suggesting that Weaver and Lang's characters might come back from the dead, but Weaver then told the Jonathan Ross show that she's actually playing a completely different character in the sequels – thanks to the magic of mo-cap technology.  
Joel David Moore, CCH Pounder, Matt Herald, Giovanni Ribisi and Dileep Rao have all been confirmed to reprise their roles, with Oona Chaplin joining the cast alongside seven new child actors – who got their own official photo shoot at the Avatar Disneyland ride to announce that they were signing over the next few years of their lives to Cameron.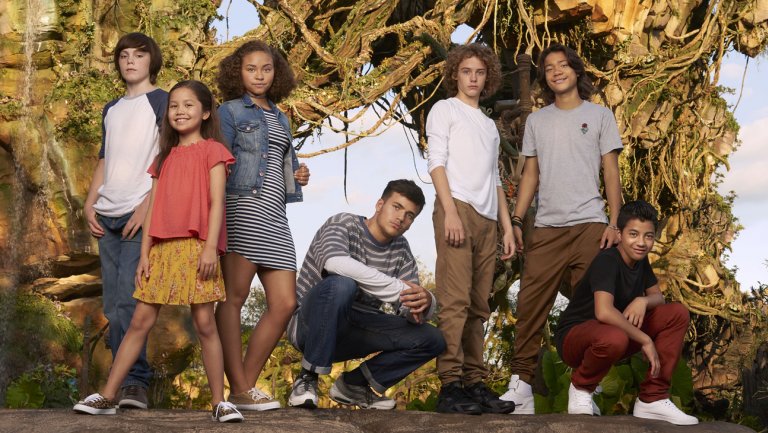 Kate Winslet has also joined the cast as Ronal, a mo-cap character reporedly part of the seafearing Na'vi clan of Metkayina, marking her first time working with Cameron since Titanic.
"Kate and I had been looking for something to do together for 20 years, since our collaboration on Titanic, which was one of the most rewarding of my career", Cameron told Deadline – revealing during a CineEurope presentation that the scenes he shot with Winslet required her to hold her breath underwater for a full seven minutes. 
Avatar Sequels Plot
Set several years after the events of Avatar, the first sequel will pick up Jake and Neytiri's story as they rule their own Na'vi clan and look after their litter of little blue children. The Sully family will reportedly be the main focus of all four sequels, with producer Jon Landau confirming at CineEurope that each chapter will play as a standalone film. "Each movie's story will come to its own conclusion… However, when looked at as a whole, the journey across all four movies will create an even larger connected epic saga for audiences around the world."
Josh Friedman (Terminator 6) was hired to write the script for Avatar 2 back in 2012, but Cameron then spent years refining it himself – waiting for the delivery of the scripts all four sequels before fine tuning them alongside the visual design process. "Basically, if you loved the first movie, you're gonna love these movies, and if you hated it, you're probably gonna hate these," he told Vanity Fair, before uncannily tapping into what most of us are actually thinking: "If you loved it at the time, and you said later you hated it, you're probably gonna love these".
We know that Lang will (somehow) be returning as Colonel Quaritch as the main villain in all four films, and that each chapter will likely explore a different environment on Pandora – with much of Avatar 2 taking place beneath the waves. It's hardly a surprising choice for Cameron, who made The Abyss in 1989 before devoting much of his free time to deep sea exploration.  
Beyond that, all we really know for sure is that Avatar 2 is going to be so "bitchin" it'll make you "s**t yourself with your mouth wide open", which is apparently how Cameron described the plot to Empire. 
Avatar Sequels Filming 
The process of filming two pairs of back-to-back sequels already sounds ambitious enough, but Cameron is insisting on outdoing the technological advances of the first Avatar to make parts 2, 3, 4, and 5 look and feel like nothing else we've ever seen before. 
"I've hired the best artists and technicians in the world to design these films," Cameron told Digital Spy. "There will be such a richness of imagery that I think people just won't be able to imagine it in advance, but it will just seem right when they finally see it." Going on to say that the Avatar series will eventually represent everything he wants to say as a filmmaker, Cameron is clearly throwing everything he's got at the new movies. 
Production started in August 2017 with filming taking place in Manhattan Beach, California before moving on to New Zealand. As per the first film though, a large bulk of the filming will be filmed in a studio using performance capture technology courtesy of Weta Digital. Most challenging of all, a lot of the scenes for Avatar 2 require actors to wear performance capture suits underwater – with tricky scenes shot in water tanks resulting in a lot of the production delays. 
"It's never been done before" Cameron told Collider. "The problem with water is not the underwater part, but the interface between the air and the water, which forms a moving mirror. That moving mirror reflects all the dots and markers, and it creates a bunch of false markers. It's a little bit like a fighter plane dumping a bunch of chaff to confuse the radar system of a missile. It creates thousands of false targets, so we've had to figure out how to get around that problem, which we did. Basically, whenever you add water to any problem, it just gets ten times harder. So, we've thrown a lot of horsepower, innovation, imagination and new technology at the problem, and it's taken us about a year and a half now to work out how we're going to do it."
Early rumors suggested that Cameron was hoping to make at least one of the sequels the first glasses-free 3D film, but he later dismissed that idea. Instead, he's opting for shooting in a higher frame rate.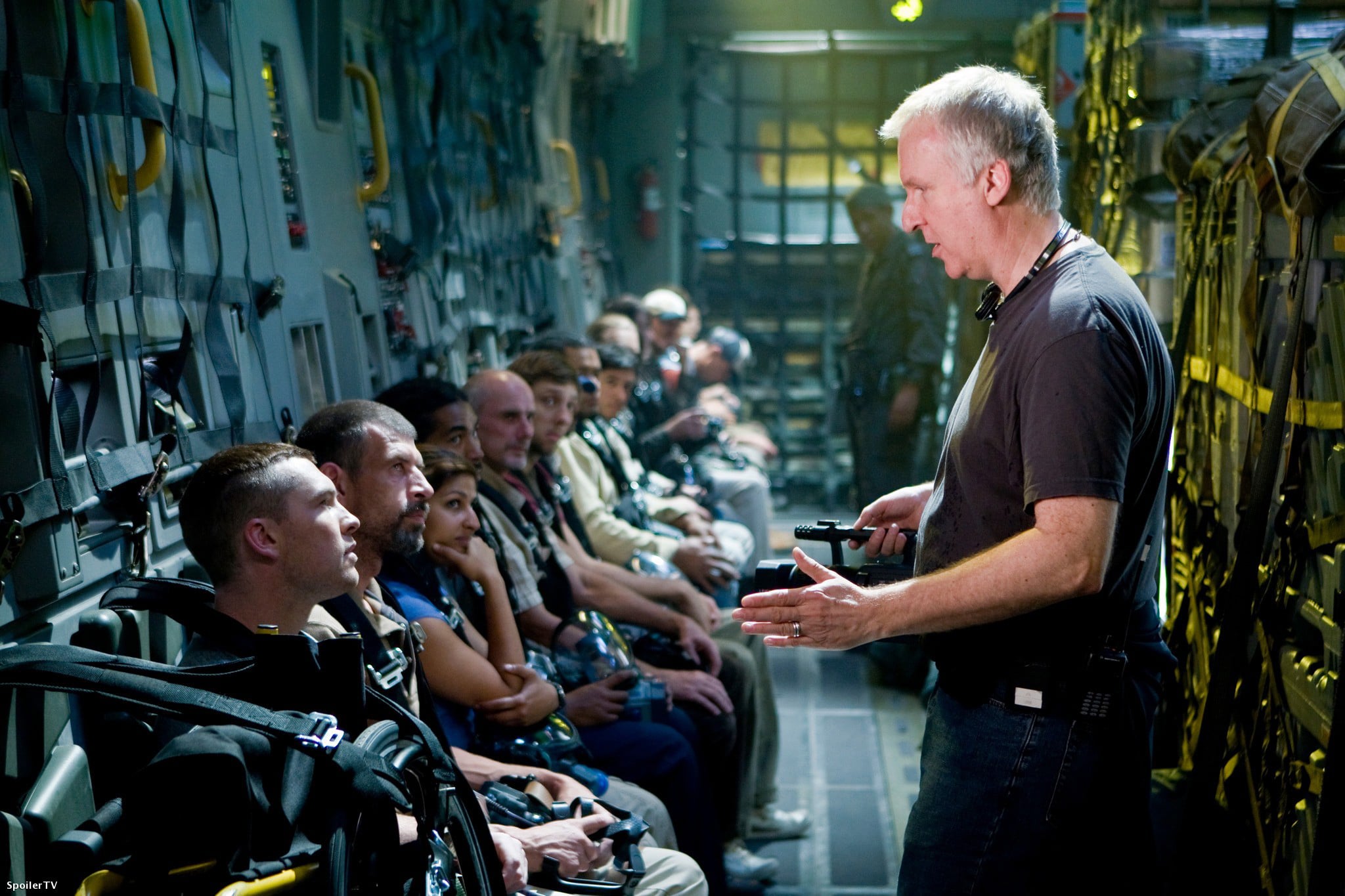 Avatar Sequels Budget
The budget for the first Avatar was never officially released, but it was rumoured to cost upward of $237 million. Again, we may never know the official cost of Avatar 2, 3, 4, and 5, but analysts have placed the figure in excess of $1 billion – making it the most expensive movie project ever made (four times what Peter Jackson spent on the whole Lord Of The Rings trilogy).
With 2011 seeing Disney open 'Pandora – The World Of Avatar' at their Florida Animal Kingdom theme park, the financial scope of the series is bigger than anything else that's ever been made. We've obviously seen big budgets and fancy theme park attractions before – but never for a franchise that hasn't even really started yet.  
Whatever Avatar 2 ends up being, it's going to be big.