News
Ava DuVernay to Take One Perfect Shot for HBO Max
Selma director Ava DuVernay will host and produce One Perfect Shot, a docuseries about filmmakers' most iconic images.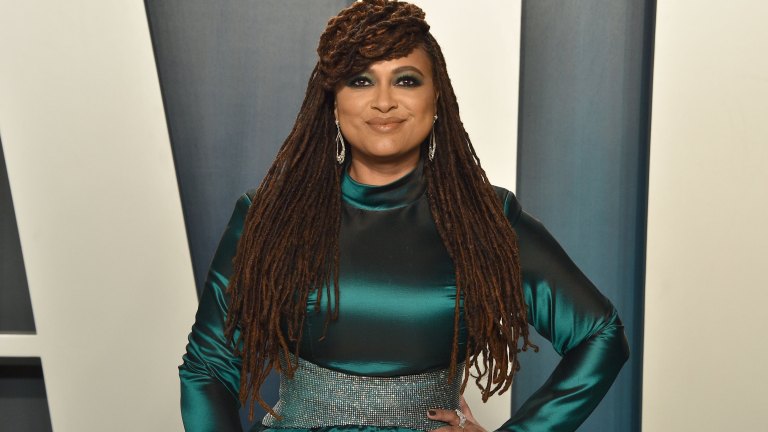 HBO Max has given the greenlight to a new docuseries called One Perfect Shot, inspired by a popular Twitter account of the same name. According to Deadline, Ava DuVernay will narrate and executive produce the series, in which celebrated filmmakers will take deep dives into the most famous shots of their careers.
The show is being produced by Warner Horizon Unscripted Television and DuVernay's ARRAY Filmworks, with DuVernay saying, "I've long wanted to create a series about the art of directing. To chronicle the craft of great filmmakers is a dream come true for me and all of us at ARRAY Filmworks. We're thrilled that our partners at Warner Horizon Unscripted Television embraced this idea and look forward to fully geeking out over movies with our friends at HBO Max."
A statement from HBO Max described how the series will operate, saying, "Using state of the art technology, the directors will literally enter each shot, walking through the scene in 360 moments that allow viewers to join an immersive exploration of moviemaking. Filmmakers will share their obstacles, challenges, lessons and triumphs as they detail how they created their crowning cinematic achievements."
Each episode will focus (so to speak) on one director, with HBO head of original content Sarah Aubrey commenting, "There is nothing more fascinating than witnessing the passion and creativity of a filmmaker discussing their craft and dissecting how they pulled off that jaw-dropping shot." The list of directors who will appear on the show remains undisclosed for now.
Some of the more recent compositions featured on the One Perfect Shot account on Twitter are from Edgar Wright's Shaun of the Dead, Andrew Dominik's The Assassination of Jesse James by the Coward Robert Ford, Bong Joon-ho's Parasite, and Steven Spielberg's Raiders of the Lost Ark.
DuVernay, who started out in public relations before transitioning to filmmaking, made her feature debut in 2008 with the documentary This Is The Life. She followed that in 2011 with her first narrative feature, I Will Follow, while her second, 2012's Middle of Nowhere, made her the first African-American woman to win the Best Directing prize at that year's Sundance Film Festival.
Her 2014 film Selma was the first movie helmed by an African American woman to be nominated for Best Picture at the Academy Awards, although notably she was overlooked for Best Director. DuVernay next directed A Wrinkle in Time for Disney and the documentary 13th for Netflix, with the latter nominated for an Oscar for Best Documentary Feature. In 2019, she created, wrote, produced and directed the Emmy and Peabody Award-winning limited series, When They See Us.
At one time in talks to direct Black Panther for Marvel before the job went to Ryan Coogler, DuVernay has also been linked to a film based on Jack Kirby's New Gods property for Warner Bros. Pictures and DC, although little has been heard about it since it was announced in March 2018.