News
Class Action Park Documentary to Premiere on HBO Max in August
The world's most dangerous amusement park led to six fatalities before it closed in 1996, but Action Park let the guests set the pace.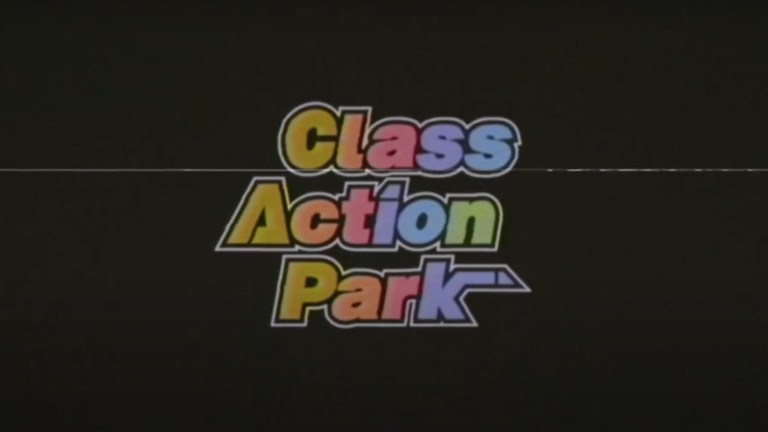 There was nothing in the world like Action Park. Their ads promised you'd be at the center of the action, but they didn't mention you'd be pulled out of it in on a gurney. Although they did post pictures of little wounded water warriors at the entrance of some of the rides. Vernon, N.J., the town the world's most dangerous water park was in, had to buy triple its fleet of ambulances when it opened. Also known as "Traction Park" and "Accident Park" at the time, HBO Max bought the rights to the documentary with the most realistic vintage nickname, Class Action Park. They will stream it beginning in August.
In the 1980s and 1990s, Action Park was a staple for anyone who grew up in New Jersey or ventured in from the city. "Class Action Park brings feelings of nostalgia even if you didn't grow up going to this infamous New Jersey amusement park," Sarah Aubrey, head of original content, HBO Max, said in a statement. "The insane stories of lawlessness and injury are an unbelievably wild ride."
Produced and directed by Chris Charles Scott & Seth Porges, Class Action Park is the first-ever feature-length documentary to explore the "legend, legacy, and truth behind a place that long ago entered the realm of myth," according to the press statement. "To some, New Jersey's infamous Action Park was the most spectacularly fun amusement park on Earth: A place where unruly 1980s teenagers were given free rein to go gonzo on strange contraptions that seemed to violate the laws of common sense (and perhaps physics). To others, it was an ill-conceived death trap. One thing is sure: It's the type of place that will never exist again."
But this won't be a trip down nostalgia lane. We might see the waterslides and the Cannonball Loop or the drunken sliders careening into crowded waters in the popular Tidal Wave Pool. We may enjoy a wince of memory at the Bumper speedboats. But Class Action Park is a work of investigative journalism. They will be showing newly unearthed and never-before-seen documents and recordings. They will have original animations, and interviews.
You can watch the trailer here:
Many famous Action Park "alumni" shared experiences over the years. We've gotten feature films, scripted series, and a tell-all book written by the son of Eugene Mulvihill, the "genius madman that founded the park," according to the press statement. Now for the first time, fans "new and old will be able to experience first-hand the insanity of this dangerous water park via real-life footage and testimonials," the producers promise. The Holladay Brothers contributed the original score.
Class Action Park will have its world premiere on HBO Max in August.