News
Atomic Blonde Sequel in the Works for Netflix with Charlize Theron
Charlize Theron has set up another Netflix-bound actioner, this one a sequel to 2017's Atomic Blonde.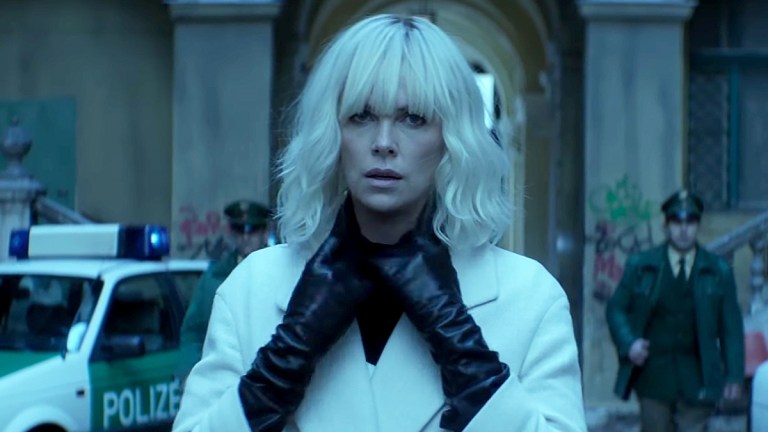 Atomic Blonde 2 is, in a surprise reveal, a thing that's happening… on Netflix, no less.
Charlize Theron, whose Netflix sci-fi action thriller, The Old Guard, just arrived on July 10, has revealed plans in an interview with Total Film to field another action offering for the streaming giant. However, rather than immediately following up that film, said offering will be a sequel to Atomic Blonde, the stylish Theron-headlined 2017 late-Cold-War spy thriller. Indeed, while there's no news to cite for The Old Guard 2, Theron does reveal that she successfully pitched the once-mooted Atomic Blonde sequel—having also served as a producer on the original film—to Netflix through Scott Stuber, Head of Original Films.
"We went into [The Old Guard] talking about [a sequel] as a possibility, and it's definitely something that excites us," she explains. "We took [Atomic Blonde 2] to them and Scott Stuber, was really interested in it. We talked to him about it extensively, and we're in the process of writing it right now. That character was set up in a way where she didn't really reveal much of herself. So, I feel like there's a lot of potential there. The bar's pretty high, but we're excited about it."
Released on July 28, 2017, Atomic Blonde came to the table as a potentially transformative action offering with star Theron, who came into the film with newly-christened action star gravitas off her awe-inspiring action performance as Furiosa in 2015's Mad Max: Fury Road. Based on British writer Antony Johnston's 2012 graphic novel, The Coldest City, Theron starred as scintillating spy Lorraine Broughton whose exploits as an MI6 operative during the end of the Cold War was defined by bloodshed and sexual fluidity amidst a neo-noir onscreen tone. It was also the solo directorial debut of David Leitch, the uncredited co-director of 2014 franchise-launching genre breakthrough John Wick, and eventual director of 2018's Deadpool 2 and 2019's Fast & Furious Presents: Hobbs & Shaw. Leitch worked off an adaptation script by Kurt Johnstad.
With the film industry's current COVID-era state of shuttered theaters likely to remain an issue for at least the immediate future, the notion of pitching an Atomic Blonde sequel as a Netflix film makes sense on a practical level. However, it might also reflect the fact that the original film, despite receiving a fair amount of critical acclaim, wasn't exactly a runaway hit at the box office during its theatrical run. Indeed, the film went on to gross $100 million worldwide off a $30 million budget, rendering it a moderate hit; by no means a flop, but hardly the bellwether offering it was clearly attempting to become. Indeed, its theatrical performance was not one that would have likely called for a sequel, which makes Theron's newfound platform of Netflix-exclusivity a boon.
For now, that is the extent of what's known about Theron's apparently Netflix-bound Atomic Blonde sequel. Moreover, it remains to be seen if said sequel would see David Leitch return to the director's chair, especially since he has a full backlog, currently attached to projects such as action drama Undying Love, outbreak actioner The Division and action film Bullet Train. Yet, it could also just as well serve as a quick reunion with The Old Guard director Gina Prince-Bythewood, who doesn't seem to have anything else lined up.