News
Artemis Fowl Movie to Debut on Disney+
Disney has chosen to remove Artemis Fowl from its cinematic release schedule altogether and debut the film on Disney+ instead.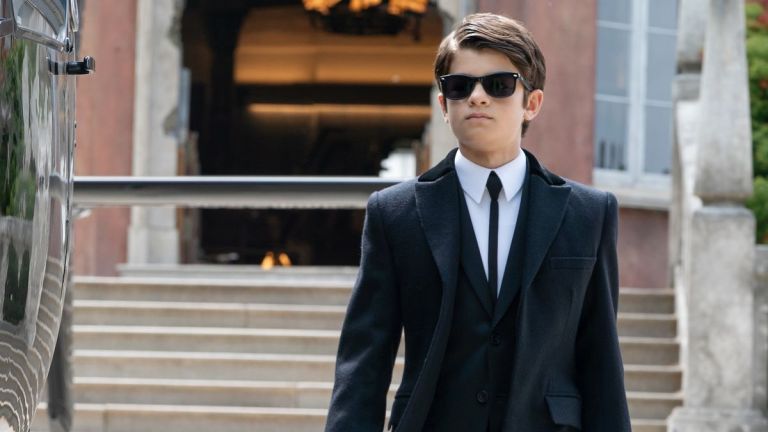 Artemis Fowl is the latest Hollywood film to have its planned rollout changed in the wake of the COVID-19 pandemic. Disney announced today that the adaptation based on the bestselling Eoin Colfer kids fantasy series would be happening not in cinemas, as planned, but on Disney+. The film was set to be released in theaters on May 29th. As of this writing, there was no date for the Disney+ release, but I would imagine it will be sooner rather than later.
We really are living in a new age of movie distribution. Perhaps we were already heading towards more direct-to-streaming big-budget releases, but, if that is true, the "social distancing" restrictions put on all of us in the wake of COVID-19 pandemic has certainly moved up the timetable: Hollywood blockbusters are now debuting not in cinemas, but on subscription streaming services.
Enjoy a FREE TRIAL of Disney+, courtesy of Den of Geek!
Perhaps it is a bit extreme to call Artemis Fowl a Hollywood blockbuster. This isn't a Marvel movie or the next installment in the Star Wars saga. But it's not nothing, either. The film has an estimated $125 million budget with Kenneth Branagh behind the camera, a director who has been behind such recently commercial successes as Cinderella and Murder on the Orient Express. The decision to release Artemis Fowl on Disney+ feels like a landmark one, even if it is also likely amongst the first of many to follow.
Disney is not the first studio to switch movie release tactics in this uncertain time. DreamWorks has announced it will be releasing Trolls World Tour on digital rental services rather than in theaters, and Disney had previously moved up the planned Disney+ debuts of both Frozen 2 and the still-in-cinemas Onward amid coronavirus movie theater shutdowns. Disney notably isn't making this choice with all of its films. Mulan, which was slated to premiere on March 27th, has been pushed back to July 24th, but, as of right now, remains a planned theatrical release.
So what makes Artemis Fowl different? Well, it's more solidly a kids film, for one. It is rated PG versus Mulan's PG-13 rating. Disney also seems to have less confidence in its ability to perform in general. The release of Artemis Fowl was previously pushed back almost a year, from an initially-planned August 2019 release to a planned May 2020 one. While the book series has accumulated a lot of fans (including this writer) since the first novel in the series, titled simply Artemis Fowl, was released back in 2001, the franchise is an older one with decidedly less buzz around it than many planned book-to-film adaptations.
Artemis Fowl stars newcomer Ferdia Shaw in the title role alongside Colin Farrell, Judi Dence, Lara McDonnell, Josh Gad, Tamara Smart, Nonso Anozie, Josh McGuire, Nikesh Patel, and Adrian Scarborough. It tells the story of 12-year-old criminal genius Artemis, as he embarks on a journey to find his missing father that leads him into the world of fairies.