Features
April Reign interview: Oscars So White 3.0
We chat with the #OscarsSoWhite creator about how Hollywood can improve inclusivity both behind and in front of the camera
In January 2015, activist April Reign birthed the #OscarsSoWhite hashtag in response to what would be the first of two consecutive years in which people of colour were absent from the acting categories in the Academy Awards. In the years since it has become the focal point of the Oscar conversation, and although there has been some uptick in the Academy's recognition of creatives from traditionally underrepresented communities in recent years it's clear that there is still plenty of work to be done.
The week after this year's nominations were announced we spoke with Reign on what she feels is "Oscars So White 3.0", and what steps the industry can take to remedy the recurring issues going forward.
In the build-up to this year's Oscar nominations, a lot of people – myself included – feared that we'd see Oscars So White Vol. 3. What were your expectations in the weeks leading up to the nominations?
I also thought it was going to be Oscars So White 3.0, and I think that we had that. The issue is that Oscars So White was never intended to be binary. It was never just about black people. We can count on one hand the number of people from other marginalised communities that were recognised by the Academy this year. That's people from the LGBT community, the LatinX community, people from the Asian-American Pacific Islanders community, and people from the disabled community and so on. So there's still a lot of work that needs to be done.
It still feels to me that every year when award season comes around there's a vast difference between the amount of minority-fronted films we're talking about and the films led by white creatives, and yet every year I keep seeing articles titled 'Is the era of Oscars So White over?'. I'm thinking that won't be the case for a while…
That's exactly right. And it can't be, because the Academy of Motion Picture Arts and Sciences or the Hollywood Foreign Press or whatever organised body we're talking about that runs a particular awards show can only nominate films that are made. In the US we have about 700 movies that come out each year, so the onus is really on Hollywood to start the push for diversity and inclusion both on camera and behind the camera. The Academy can say that we'd love to nominate more movies that reflect the experiences of underrepresented communities but Hollywood hasn't given us any. And that's real.
The push really has to be on Warner Bros and Universal and Paramount and all of the big studios. That's why we're seeing little glimmers of light and hope because the big Hollywood studios that we've all known for decades are being challenged by smaller and newer entities like Amazon and Netflix and others who seem to have a different frame of reference sometimes – not all the time – with respect to making their films more inclusive.
That's why we're seeing some films coming out of Macro Films for example which is helmed by Charles King, a black man. He had Fences last year and he's got Mudbound this year. That's where we're seeing the change.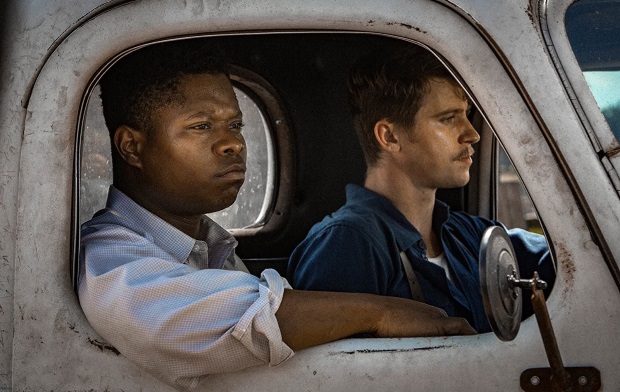 The role journalists play in the conversation can be pretty influential. The bigger publications hold quite a bit of power, but more often than not their magazine covers and roundtables are either 5 white people and 1 black person or 6 white people with no POC at all, and it doesn't always have to be that way…
It never has to be that way. There's always a person from a traditionally underrepresented community that can be included. It's up to the media outlet to find that person. For me journalism comes in two forms: One – film critics, and the importance of having film critics from marginalised communities which we're still talking about in the entertainment industry. I, as a black woman, can go and see the movie Girls Trip and have a completely different experience than an older white male who goes to see that same movie. That's not racism or bigotry or anything else but a completely different perspective, and that's why different perspectives and representation matters. That's one form.
The other is actual journalism. The way that writers and editors tell their stories and the way that we read them through their lens… in many ways there's very little difference between journalists and screenwriters. They're telling a story and it's factual, but it's still affected by whatever perspective or bias that they have. So it's incredibly important that we have journalists covering stories that have meaning to them and that they may connect with because they may be part of that community.
One of the things that we're talking about right now is #BlackPressMatters. We've got Black Panther coming up and A Wrinkle In Time coming up and other movies this year. These movies are of obvious importance to the African and African-American community and so it is those people that should be writing on it because we will have a different frame of reference than white men or women will. Just as last year with Moonlight you have people from the LGBT community writing on that movie because it spoke directly to them. So it's important that those who are writing the story and editing the story and publishing the story also have a broader frame of reference than what has traditionally been the case.
In recent years we've seen the Academy induct more diverse members, and BAFTA has instituted a diversity rule. What more steps do you think can be taken to improve things going forward?
I believe that people should have to view the films, so that it is a meritocracy. I am a member of the Independent Filmmakers Academy and they send you the screeners to watch the film, so it can be done. I think if the Academy changed their voting structure as well so that if you haven't made a film in more than 10 years or have not been active in the film community then your vote isn't counted. I'd applaud that because not only does it allow more seasoned veterans to reinvigorate their careers within the film community, it also allows them to act as mentors for the younger filmmakers. So if you were nominated for an Oscar in 1970 but you haven't done any work since then, then you may not even have any idea what Get Out or any of the other films are about.
What I am going to be debuting on March 1, right before Oscar Sunday, is a new resource and directory so that studios, networks, theatre companies and media outlets can search across a number of categories including race, gender, age, sexual orientation and experience and find people to interview and audition. All too often we hear Hollywood say "we want to work with this traditionally underrepresented community but we just can't find anyone talented". We obviously know that they're out there – both in the UK and the States – so we're going to make it incredibly easy and intuitive for studios and networks to find talented people and audition or interview them. Then there will be no excuse.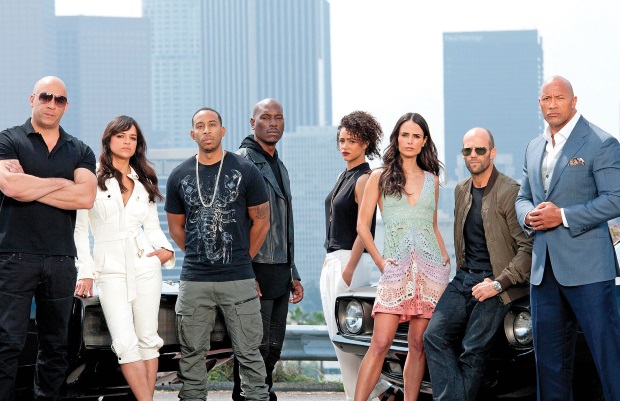 A couple of years ago I wrote an article in the Guardian about having a 10 point plan on how to make things better, and one of the things I still want to do is support with your voice and your money experiences that speak to you and to speak against and not give your money to things that do not. Don't go see that big blockbuster movie about some machine or alien or whatever the case may be if you know that there aren't many people from traditionally underrepresented communities in it.
700 movies are released in Hollywood every year. If you see in the background that there aren't any marginalised communities – and I'm talking about just extras or second-tier cast – then why are you watching it? So very often, the gender, race, or sexual orientation of the characters is not a focal point of the story. When that is true than there is absolutely no reason to not have a more inclusive cast. So we see that for example with the Fast And Furious franchise, there's been like 47 of those movies and each one of them makes $1 billion every time. It's one of the most multi-racial casts that we have ever seen for a franchise. You have Vin Diesel, The Rock, Tyrese, women who are drivers and equal characters, Ludacris… there are a lot of black and brown folks in these films and nobody says "I'm not going to see it because it's a black film". It's a great story told well, and because race doesn't matter they can be as inclusive as they want.
You've been very outspoken about the fact that Oscars So White was very inclusive from the beginning. However, there does seem to have been more progress made by black creatives when compared to other under-represented people ever since the inception of Oscars So White in 2015. Why do you think that's the case, and what do you think can be done to help push the needle for Asians, Hispanics, and the like?
The history of race in this country has always been bad, but very often when people think of race they think in binary terms – Black vs. White. That's unfortunate and that's not the way it should be because the Native Americans definitely have a story to tell. They are the original Americans and their story hasn't been told. Why haven't we had a documentary or full feature film about Standing Rock? That is a story that needs to be told. The LatinX community and the AAPI community also have stories to tell – why is it that those stories haven't been told? I do know that the AAPI and LatinX communities are stepping up their efforts because part of it is just getting your community organised, deciding what you want to say, and making it a reality. I'm incredibly happy to finally see that happening and I'm here to amplify and support them any way I can.
The 90th Academy Awards ceremony will take place on March 4th 2018.