News
Anthony Mackie Pushes for More Diversity on Marvel Movies
The Falcon and the Winter Soldier star Anthony Mackie makes the argument for more diversity in Marvel movie crews.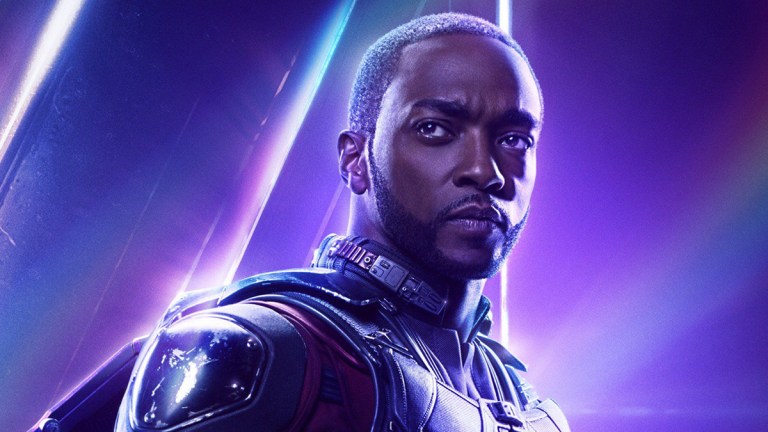 Anthony Mackie will soon reprise his longtime big screen role as the co-star of Disney+ team-up series The Falcon and the Winter Soldier. However, he thinks that the expanding and evolving Marvel Cinematic Universe, in which the show exists, lacks diversity… behind the cameras, anyway.
In an "Actors on Actors" Variety interview opposite Daveed Diggs, star of TNT series Snowpiercer, Mackie discusses the responsibilities of representation tasked with black actors when starring on platforms as prominent as theirs. Yet, in a musing that may be seen as critical of his Marvel Studios home, Mackie also believes that the company's endeavor to achieve diversity should not be restricted to what's presented onscreen, but should ensure that the concept is adhered to when it comes to the crew and creative personnel. As Mackie—who debuted as Sam Wilson, a.k.a. The Falcon, in 2014's Captain America: The Winter Soldier, and banked many more appearances, including the mother of them all, 2019's Avengers: Endgame—observes of his experiences:
"It really bothered me that I've done seven Marvel movies where every producer, every director, every stunt person, every costume designer, every PA, every single person has been white."
Mackie's point fully fleshes out when he continues, stating:
"We've had one Black producer; his name was Nate Moore. He produced Black Panther. But then when you do Black Panther, you have a Black director, Black producer, a Black costume designer, a Black stunt choreographer. And I'm like, that's more racist than anything else. Because if you only can hire the Black people for the Black movie, are you saying they're not good enough when you have a mostly white cast?"
Mackie seems to be cautioning against the kind of ironic segregation that tends to occur when productions become labelled as "black," resulting in the most qualified black personnel getting siphoned to those productions in lieu of others. Aptly, Mackie's criticism comes as the MCU moves into a more deliberately diverse lineup with —tentatively-scheduled—Phase 4 films, starting with the Scarlett Johansson-led Black Widow in November, diverse ensemble piece The Eternals in February, the continuity's first Asian-focused film, Shang-Chi and the Legend of the Ten Rings, starring Simu Liu, which hits in May.
Consequently, Mackie is calling for Marvel to engage in diverse, yet meritocratic hiring practices, which he believes would ultimately result in a more organic behind-the-scenes diversity—even if diversity might not necessarily be the result in every case. As he further states:
"My big push with Marvel is hire the best person for the job. Even if it means we're going to get the best two women, we're going to get the best two men. Fine. I'm cool with those numbers for the next 10 years. Because it starts to build a new generation of people who can put something on their résumé to get them other jobs. If we've got to divvy out as a percentage, divvy it out. And that's something as leading men that we can go in and push for."
Indeed, not to be misunderstood as biting the monolithic Disney-hailing hand that feeds him, Mackie's criticism is constructive in nature, especially as the MCU moves toward its mysterious new frontier with an era after what is seen as a never-to-be-topped continuity culmination in Endgame, not to mention intrinsic uncertainty for the entertainment industry as a whole.
As for Mackie, he's coming off a recent starring run on the second season of Netflix sci-fi series Altered Carbon and a co-starring role opposite fellow MCU alum Samuel L. Jackson in the fact-based Apple TV-released film, The Banker. As mentioned, he's next headed toward a return as Sam Wilson/Falcon for upcoming Disney+ series The Falcon and the Winter Soldier, on which he co-stars with Sebastian Stan's Bucky/Winter Soldier, both of whom will take on Daniel Brühl as returning Captain America: Civil War villain Zemo. While that series was last scheduled to hit the streamer in August, the pandemic elephant in the global room will more than likely have something to say about the matter as we move closer to that window.