Features
AMC 'Sightline' Pricing Won't Bring People Back to Theaters
AMC Theatres' new "Sightline" pricing plan is bizarre during a moment when moviegoing has reached historic lows in the U.S.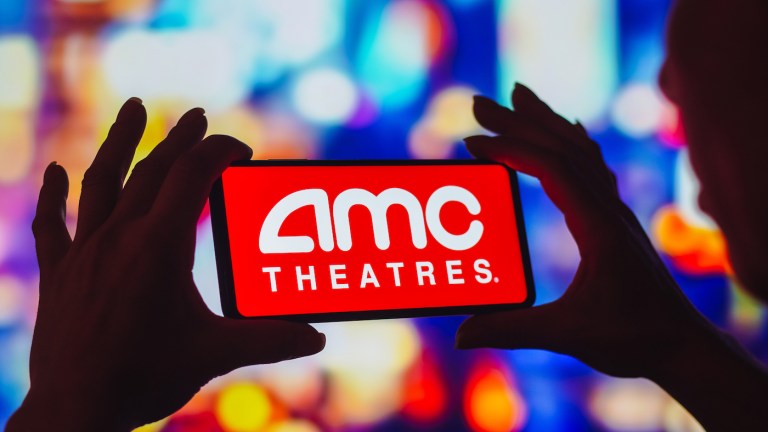 Few folks these days seem to recall where the term "nickelodeon" originates. While the word is now synonymous with children's entertainment and the heyday of basic cable television, it once referred to an entirely different medium; it was what folks called going to the movies. At the dawn of the 20th century, and at a moment when indoor exhibition of motion pictures was still considered a novelty, "nickelodeons" were some of the earliest movie houses that flourished in the United States. For a mere five cents per person—or one nickel per ticket—all the wonder of the big screen was yours to behold.
Today, moviegoers with AMC Theatres in their communities might be thinking about the value of five cents again—along with all the other nickels and dimes the biggest theater chain in North America appears poised to claim with their new dubious "Sightline" ticket pricing strategy, which will go into effect as soon as Friday in some locations.
As publicly reasoned by the cinema conglomerate, "Sightline" will take a page from how seating at entertainment events like concerts or Broadway shows are managed and begin up-charging the "preferred" seats in their auditorium… while offering a discount for the least desired seats down in the absolute front.
"Sightline at AMC more closely aligns AMC's seat pricing approach to that of many other entertainment venues, offering experienced-based pricing and another way for moviegoers to find value at the movies," said Eliot Hamlisch, executive VP and CMO at AMC Theatres, in a statement. "While every seat at AMC delivers an amazing moviegoing experience, we know there are some moviegoers who prioritize their specific seat and others who prioritize value moviegoing. Sightline at AMC accommodates both sentiments to help ensure that our guests have more control over their experience, so that every trip to an AMC is a great one."
In other words, AMC will charge a "standard" rate, which is based on their current ticket pricing, for seats near the back or to the far side of auditoriums in their larger theaters, while the middle of the auditorium, including aisle seats in smaller theaters, will become "Preferred Sightline" real estate where tickets will go up $2 each. Meanwhile seats at awkward angles, generally including the front two rows, will be $2 less than Standard Sightline. These discounts will be called "Valued Sightline," although one must be an AMC Stubs Member to qualify. The strategy will go into effect at select New York City, Chicago, and Kansas City locations on Friday, with a planned expansion imminent for the rest of the country in 2023.
If this had been the strategy of the nickelodeons of 115 years ago, one wonders if cinema would've ever caught on.
Admittedly, we do not know the actual stresses and pressures being placed on AMC Theatres' financial situation right now. And less than two years since the COVID-19 pandemic effectively shut down theaters for over 12 months, it's safe to say the economics of exhibition and moviegoing remain precarious, as indicated by Regal Cinemas announcing last month it would close 39 multiplexes forever. However, one cannot help but immediately question AMC's strategy to counteract this grim environment by attempting to squeeze more of those nickels and dimes out of the audiences who are still going to the cinema. For now.
At the moment, movie theater owners are coming off 2022, the first real "post-pandemic" year where cinemas saw 12 months without extreme interruption. Whereas theater chains were closed for nearly all of 2020, and anywhere between three and six months of 2021, 2022 was the first year since 2019 we could begin surveying the damage inflicted on moviegoing as a national habit by COVID. The results are bleak.
According to The Numbers, 813 million movie tickets were sold to patrons in North America last year. While that seems like a hefty total in a vacuum, it's down by more than 33 percent from 2019, which saw 1.23 billion tickets sold; the year before that, 2018, saw 1.31 billion tickets sold; and 20 years ago the annual rate was at more than 1.5 billion tickets sold.
On paper, it was clear even before the pandemic that moviegoing was declining in the 21st century. This was due to a confluence of factors, including the rise of premium cable television, video games, internet accessibility, social media, and finally streaming. Yet throughout the height of this in the 2010s, movie theaters were able to absorb the loss in ticket sales by rapidly inflating ticket prices, especially for luxuries like IMAX and 3D. While 2019 saw fewer tickets sold than 2013, the total domestic box office increased by nearly half a billion dollars.
The pandemic has changed the economics of all this, with what once appeared to be a distant problem becoming incredibly urgent. Not only did the pandemic shut down theaters for nearly 18 months, but despite bullish projections by exhibitors about moviegoing audiences returning in droves to cinemas once it was considered generally safe, about a third of audiences have vanished between now and three years ago.
There is nothing in AMC's Sightline strategy that appears engineered to reverse this trend. In fact, it seems the exact opposite effect is likely.
Adding yet another surcharge on top of all the other fees and expenses to simply sit where you'd prefer to be is not going to convince more people to enter the tent. We would even argue one of the great early appeals of moviegoing was its cheap spontaneous accessibility; you'd show up at the literal box office and buy a ticket or two. It was a casual entertainment as commonplace as going to a restaurant—not a concert or a special performance at the theater.
Yet Sightline will just be one more factor to encourage purchasing tickets online—and which will add yet further convenience fees. And every time a prospective moviegoer does so, they will be reminded that the theater is trying to squeeze them out of another $2 (or $10 for a family of five) if they want to have a seat that doesn't require you to squint or stare vertically upward.
AMC's PR spin attempts to compare this to Broadway shows and concerts, but Broadway shows and the type of major concerts that have reserved seats (i.e. the ones that wind up on Ticketmaster and StubHub) are generally considered cost prohibitive. Indeed, the 20th century saw live theater go from a populist entertainment to one reserved primarily for the privileged, which is exemplified nowhere better than Broadway and its upwards of $700 tickets. Meanwhile the Justice Department is investigating Ticketmaster after Taylor Swift fans accused the ticket sales distribution company of allowing excessive price gouging to flourish for the pop star's newest concert tour.
Maybe it's inevitable that movie theaters continue walking further down that road in a post-pandemic world, but it seems unwise to encourage fewer folks to join them there.