News
AMC Theatres Plans to Fully Reopen in July, After Reporting $2.2 Billion COVID-19 Loss
Don't throw out those A-list stub cards, AMC Theatres hopes the summer box office isn't completely lost.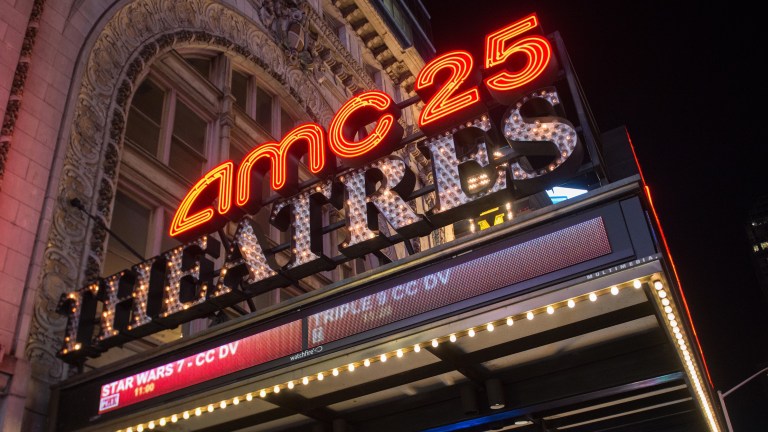 If there's any industry that can make it through social distancing restrictions, it's the theater business, says AMC Entertainment Holdings Inc. CEO Adam Aron. Although the 2020 fiscal year started strongly with earnings up nearly 10 percent compared to 2019, the theater chain's revenue plunged after coronavirus-related social distancing guidelines forced all theaters to close on March 17. AMC reported a loss of $2.2 billion in the first quarter of 2020. In spite of bankruptcy concerns and "substantial doubt" the chain will be "a going concern," the company plans to fully reopen worldwide in July, according to Deadline.
"These are truly unprecedented times. I join with all our employees around the world to offer our sympathies to those affected by the coronavirus, as well as our sincerest gratitude to those on the front lines," AMC CEO Adam Aron said in a statement. "After starting the year with two solid months of revenue growth compared to last year, in mid-March we were forced to pivot the entire company to respond to the effects of the pandemic."
The chain said managing its liquidity is its top priority. The company "is looking forward to welcoming guests to its theaters as soon as it is safe and wise to do so," according to the "AMC Entertainment Holdings, Inc. Reports First Quarter 2020 Results and COVID-19 Response Actions" earnings disclosure. "To that end, we have already reopened 10 theaters in Norway, Germany, Spain and Portugal, and currently expect to be fully open globally in July. In our two largest territories, we are currently planning to reopen almost all of our U.S. and U.K. theaters in July, to be positioned to showcase Warner Bros' release of Christopher Nolan's Tenet now slated for release on July 17th followed by Disney's Mulan now slated for release on July 24th."
Aron believes when theaters resume business people will be looking to get out of the house after months of social isolation. When they do there will be a full slate of new movies coming out for the rest of the year including: Unhinged, Saint Maud, Antebellum, SpongeBob Square Pants, Wonder Women 1984, A Quiet Place II, Black Widow, Soul, Dune, West Side Story, and Top Gun: Maverick.
The announcement didn't include films made by Universal Studios. AMC and the studio had a falling out after Universal released Trolls World Tour directly for home viewing. AMC is currently in active dialogue with Universal.
At the moment, AMC's biggest concerns are with health and safety. The company announced it is "consulting with current and former faculty from the Harvard University School of Public Health to seek guidance from the best scientists and experts on how best to create a safe environment for our guests and associates. Personal protection equipment, cleaning protocols, limited theatre capacity, blocked seating, and other strategies are all being planned. We are especially looking at high tech solutions as well, to aid in our sanitization techniques including the use of electrostatic sprayers, HEPA vacuums and wherever possible upgraded MERV 13 air ventilation filters."
The company says it will also have to educate theater-goers "so that they understand the actions we are taking with their safety in mind." The company also established a protocol partnership with the Clorox Company which will advise AMC on how to "make our theatre environments as safe and clean as possible."