News
The Addams Family 2 Sets 2021 Release Date with Teaser Trailer
The sequel to The Addams Family animated movie will hit theaters in time for Halloween 2021.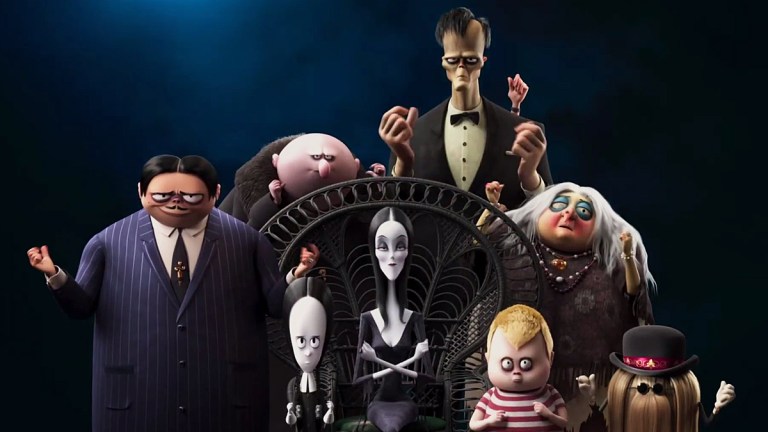 The Addams Family 2 is officially set to bring its wholesomely horrifying brand of animated dread back to the big screen for the 2021 Halloween season.
The sequel, arriving via MGM's United Artists banner, follows up the 2019 sleeper animated iteration of the often-adapted iconic 1960s spooky snap-happy sitcom, which went on to gross $203 million worldwide against a $24 million budget. Indeed, The Addams Family 2 was reportedly in the works less than a week after the first film's October 11, 2019 bow, and signaled an October release date of its own for 2021. While the woeful year of 2020 obviously changed the trajectory of the entire entertainment industry, it appears that, in true Addams fashion, the rules didn't apply to this sequel, which now remains on its original pre-pandemic course for Halloween 2021. Check out the teaser trailer announcing the sequel just below.
Greg Tiernan (Thomas & Friends), who co-directed the first film with his Sausage Party co-director, Conrad Vernon, is confirmed to return for this sequel, with frequent collaborators of his, Laura Brousseau and Kevin Pavlovic, serving as co-directors this time around. He'll have most of the voice cast of Oscar Isaac, Charlize Theron, Chloë Grace Moretz and Nick Kroll returning, joined by notable newcomers. As Tiernan lauds of the sequel (and said newcomers) in a statement:
"The success of last year's animated film was proof of the enduring legacy of The Addams Family and its ability to transcend popular culture. This second film will be every bit as fun as the original. We are thrilled to welcome Bill Hader and Javon Walton, and to welcome back our incredible original cast for this exciting next chapter in the Addams's journey."
No details were divulged about the plot of The Addams Family 2, but there is the vague promise of the Addamses getting "tangled up in wacky adventures and find themselves involved in hilarious run-ins with all sorts of unsuspecting characters." Indeed, one such new character will be "Cyrus," who will be voiced by comedy star Bill Hader, the SNL alumnus who went on to star on HBO series Barry, horror sequel It: Chapter Two and will soon reprise his MacGyver-parodying SNL sketch-turned 2010 movie MacGruber as a television series for NBC streaming platform Peacock.
Additionally, the sequel will see a casting swap for the youngest Addams child, Pugsley, with Javon "Wanna" Walton taking over the role fielded by Finn Wolfhard in the first film. Walton has been making waves from his recurring role on HBO's Euphoria and can be seen on Amazon Prime Video's recently-premiered adaptation of popular British series Utopia. He will join the rest of the returning family voice cast, which consists of Charlize Theron (Morticia), Oscar Isaac (Gomez), Chloë Grace Moretz (Wednesday), Nick Kroll (Fester), Bette Midler (Grandma) and Snoop Dogg (It). However, the cast will see yet another addition: a soon-to-be-selected fan, via a contest titled "The Addams Family Voice Challenge," which runs in select markets from October 8 to November 4.
Director Greg Tiernan will be joined in the sequel's creative coalition by producers Gail Berman, Danielle Sterling, Alison O'Brien and the first film's co-director, Conrad Vernon. Also onboard are executive producers Jonathan Glickman, Cassidy Lange and Andrew Mittman.
The Addams Family 2 Release Date
The Addams Family 2 announcement did not come with the confirmation of a specific Halloween 2021 release date. The film was initially eyed for October 22, 2021.