Features
2019 movie trends and highlights: what to expect this year
2019 is shaping up to be a great year for movies – here are the key trends and cinematic highlights heading your way
This article comes from Den of Geek UK.
A new year is upon us, which means a brand new slate of upcoming movies to get excited about. From superhero horrors to fantasy musicals, and intriguing franchise rebirths to a brand new Star Wars, 2019 has a lot up its sleeve for the multiplex. Hence why we here breakdown the key trends and movie highlights that will be playing throughout the year.
Horror Highs
Horror's been going great for years now and that shows no sign of slowing down. We're yet to discover what the breakthrough horrors from the Sundance Film Festival are going to be (and there's always at least one), but we already have a varied and fascinating bunch to look forward to. Glass is coming in January from M. Night Shyamalan, which looks like a horror/sci-fi/superhero mashup. Then later in the year we've got Jordan Peele's next "social thriller" Us, while Blumhouse is also getting its freak on with the undoubtedly lighter Happy Death Day sequel, Happy Death Day 2U, opening on Valentine's Day. Stephen King's writings are also enjoying a big screen renaissance with the Pet Sematary remake, the sequel to The Shining, Doctor Sleep, and It: Chapter 2 all making the jump to theaters. (Check out all the King adaptations coming your way). Plus two of the most recently lauded auteurs of elevated horror, The Witch's Robert Eggers and Hereditary's Ari Aster, both have follow-up projects coming out of A24 in 2019: The Lighthouse and Midsommar, respectively. well as Brightburn from James Gunn (more on this later).
Don't Stop the Music
The current trend for popular musical extravaganzas on the big screen shows no sign of abating. Last year, toe-tappers The Greatest Showman, Mary Poppins Returns, and Mamma Mia! Here We Go Again proved to be box office gold, while Bohemian Rhapsody became the highest-grossing music biopic of all time, and A Star is Born made Lady Gaga an unqualified movie star. Unsurprisingly, there are a trio of films hoping to repeat their success in 2019: Elton John biopic (or "fantasy musical," as star Taron Egerton prefers to call it) Rocketman; Last Christmas, a Brit rom-com from Paul Feig (Bridesmaids, Ghostbusters) and starring Emilia Clarke and Henry Golding, and featuring the songs of George Michael and Wham!; and a big-budget adaptation of Andrew Lloyd Webber's Cats, featuring an A-list line-up of singing and acting talent (Jennifer Hudson, Taylor Swift, Ian McKellen, Idris Elba and Judi Dench, to name a few.)
further reading: Best Movie Musicals of the 21st Century
More Women Behind the Camera
While the balance is still well off, 2019 does boast some pretty exciting movies from female directors. By no means exhaustive, a few of the titles we're well up for include Reed Morano's revenge mystery with Blake Lively, The Rhythm Section, Elizabeth Banks' Charlie's Angels reboot, and of course Captain Marvel, the first MCU movie to have a female co-director with Anna Boden. We're also buzzed for Catherine Hardwick's remake of Mexican crime thriller Miss Bala starring Gina Rodriguez, Turn of the Screw update, The Turning, by Floria Sigismondi, and Diary of a Teenage Girl, director Marielle Heller's latest after directing Melissa McCarthy in the phemonenal Can You Ever Forgive Me? last year. Then of course there's Little, directed by Tina Gordon Chism, which basically sounds like Big in reverse. Jennifer Lee is also returning to Airendelle to co-direct Frozen 2. Also ending the year just in time for Christmas is Greta Gerwig's first movie since the delightful Lady Bird: It's her own personal interpretation of the seminal Ameircan classic, Little Women. While it will be hard to top the 1994 version from director Gillian Armstrong, we imagine Gerwig will be able to leave a sizable stamp on Louisa May Alcott's March Sisters.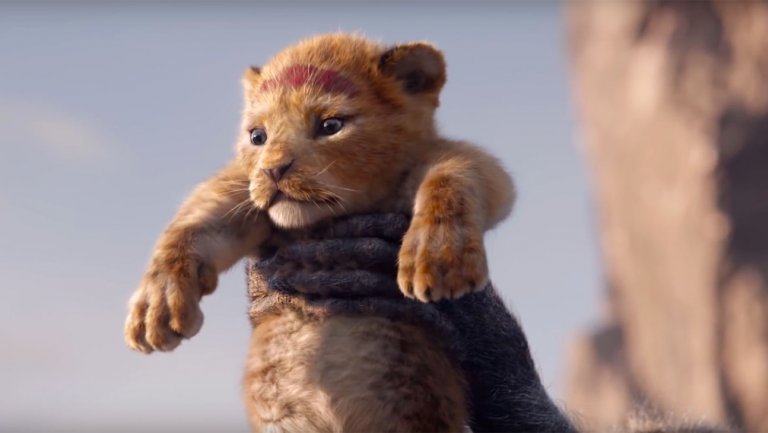 Disney Goes Full Remake
Disney owns everything, including your childhood, and so far it has had great success with its live action remakes, from Cinderella and Beauty and the Beast to The Jungle Book. In 2019, the live-actioners are coming thick and fast with not one, not two, but three new additions. First up is Dumbo, directed by Tim Burton, flying in on its giant ears in March. Next, Guy Ritchie's Aladdin (a phrase we never thought we'd be typing) arrives in May, then Jon Favreau's The Lion King, slated for July. Bow to the King.
further reading: Disney's Live-Action Remakes Release Schedule
Marvel: End of an Era
Marvel Studios will be closing Phase Three of their ambitious cinematic universe with Avengers: Endgame–the much-anticipated Infinity War follow-up that concludes our heroes' epic struggle against the snap-happy Thanos. And with several of the super-team's original line-up reportedly coming to the end of their contracts (Chris Evans, Chris Hemsworth, Robert Downey Jr.), it looks like we could be saying a final farewell to some of our favorite characters. Sad times. Still, at least we have Phase Four-starter Spider-Man: Far From Home to (hopefully) usher in a bright new dawn for the MCU…
further reading: Must See Movies of 2019
James Cameron Returns
Well, sort of. While he's still busy beavering away on the long-gestating Avatar sequels (the first of which is due in 2020), the director is making something of a big-screen comeback this year–albeit in a producing capacity. First up is Alita: Battle Angel, a steampunk sci-fi actioner based on the manga series and featuring an all-CG heroine (voiced by Rosa Salazar). Alita has been a passion project for James Cameron ever since Guillermo del Toro introduced him to the books back in the early '00s, and while he's handed over the directing reins to Robert Rodriguez, Cameron is still very much hands-on as the film's producer.
He's also returning to help shepherd one of his iconic franchises back to the big screen, acting as a producer on November's Terminator 6 alongside director Tim Miller (Deadpool). "This is a continuation of the story from Terminator 1 and Terminator 2," Cameron told THR. "And we're pretending the other films were a bad dream."
Franchise Facelifts
Terminator isn't the only long-running series getting a reboot/refresh/whatever you want to call it. In fact, 2019 is going franchise-makeover crazy, bringing us new takes on Charlie's Angels (with Elizabeth Banks directing a next-gen crimefighting trio), Hellboy (Neil Marshall's "more gruesome" take on the Dark Horse comics character), Men in Black: International (with Ragnarok dream team Chris Hemsworth and Tessa Thompson donning the suits), and The Grudge (the fourth English-language film to riff on the J-horror series is apparently focusing on "a new mythology"). Even The Addams Family is back, making a reverse-Disney transition from live-action to animation, with Oscar Issac, Charlize Theron, and Chloë Grace Moretz lending some high-profile vocals.
Comic Book Movies Go Really Dark
Yeah, yeah, we're used to comic-book movies being talked up by their cast and crew as a "darker" take on the source material. But could 2019 be the year that they actually are? Take The New Mutants, for example: a creepy, institution-set X-Men movie with Anya Taylor-Joy and Maisie Williams, and that director Josh Boone describes as a full-on "supernatural horror". Then there's Joker, a new origin story for the Clown Prince of Crime. Starring Joaquin Phoenix as a failed stand-up comedian who's driven insane. It's being touted as a "gritty character study" inspired by Martin Scorsese movies like Taxi Driver. And if the recent trailer for Brightburn is anything to go by, it looks like producer James Gunn is bringing us a terrifying take on the Superman mythos that answers the question we're all too afraid to think about: What if the all-powerful Clark Kent was a wrong 'un?
Kids' Rule
If you've got cinema-age kids in 2019, you'd better have deep pockets, too. Kids' movies frequently do great box office business, but this year sees new big screen outings for some of the best-loved children's shows, including Peppa Pig: Festival of Fun, Paw Patrol: Mighty Pups, and Dora The Explorer, as well as classic game characters Detective Pikachu and Sonic the Hedgehog (which might be aimed at the parents just as much).
The Rock's Cooking… Again
Dwayne Johnson is STILL in everything. One of the hardest working men in Hollywood, his insane work ethic means we have another three Rock movies hitting theaters in 2019. First up is February's Fighting with my Family, a sporting comedy-drama based on the real-life rise of WWE wrestler Paige–Johnson is producing and plays a small but key role, while his pal Stephen Merchant writes and directs. Then comes Hobbs and Shaw, a Fast and Furious spin-off following the action-packed, odd-couple adventures of Johnson's lawman and Jason Statham's anti-hero. And finally, there's the still-untitled Jumanji sequel, due to start shooting this month for a December release. Now that is a tight turnaround.
There's Something about Meta Movies…
From One Cut Of The Dead, out in early January in the UK (a low budget zombie movie about making low budget zombie movies) to Isn't It Romantic (a romcom about a woman who gets trapped in a rom-com) to Happy Death Day 2U (the Groundhog Day-style sequel which features a murderous slasher time-loop), meta seems to be a bit of a buzzword of 2019. Even DCEU movie Shazam! has a bit of a meta feel to it, with Billy Batson and Freddie Freeman living in a world where Superman and Batman exist and becoming super-fans of these real-life heroes before Batson becomes the titular hero himself, played by Zachary Levi.
Star Wars Strikes Back…
After the, erm, mixed reactions to The Last Jedi (we loved it!) and the lukewarm box office for Solo: A Star Wars Story (ehh…), does Episode IX have a fight on its hands to win over the dissenting voices? Well, here's hoping that returning director J.J. Abrams (The Force Awakens) comes out swinging with his trilogy closer, which is back to take over 2019's festive season. Plot details are still thin on the ground, but we do know the film will feature the long-awaited return of Billy Dee Williams' Lando Calrissian and will incorporate unused footage from the previous two movies to honor the late Carrie Fisher and complete Leia's story.
…and so does Rian Johnson
Coincidentally, Episode IX will be released just a few weeks after after Knives Out, Rian Johnson's first film as director since The Last Jedi. Pitched as a modern murder mystery in a classic whodunit style, Johnson has assembled a hell of a cast: Daniel Craig is on detective duties, while the suspects will include Chris Evans, Jamie Lee Curtis, Michael Shannon, and Toni Collette.
Uber Goes to Hollywood
How about this for a high-concept? In action comedy Stuber, The Big Sick's Kumail Nanjiani plays an unsuspecting Uber driver called Stu (geddit?) who's commandeered by Dave Bautista's grizzled cop during a pursuit of a bloodthirsty terrorist (who may or may not be played by The Raid's Iko Uwais) – all the while trying to maintain his five-star rating. An early contender for our favorite film of 2019? Quite possibly…