News
Are Xbox Series X Load Times Fast Enough to Beat PlayStation 5 at Launch?
Early tests reveal a surprising result in the Xbox Series X vs. PS5 battle, but which console is really faster?
One of the more notable talking points in the early days of the Xbox Series X vs. PS5 debate has been load times. After all, each console boasts a high-end SSD that could eventually change the way that developers approach game design and will certainly reduce video game load times in the short-term.
While Microsoft and Sony are both clearly excited by the many ways that SSDs will change console gaming, the PlayStation team has been especially vocal about the PS5's SSD as one of the console's biggest selling points. We've spoken before about why the PS5 SSD is unique and we've heard developers theorize that the PS5's SSD could eventually force third-party developers to compromise for the comparative limitations of the Xbox Series X.
Maybe that's why quite a few gamers were surprised to see that early Xbox Series X vs. PS5 load times tests reveal slightly different results. In fact, an extensive test by GameSpot (as well as smaller tests published by other outlets) revealed that the Xbox Series X's SSD is seemingly faster across the board.
There are a few things we should clarify: starting with the relatively limited nature of these tests. These are early tests from a few outlets that are a long way from a final verdict. Furthermore, the two Destiny 2 tests you see above show that there are already slight variations in these figures. More importantly, both the PS5 and Xbox Series X benefit from vastly improved load times (in comparison to their current-gen counterparts), which means that you will notice the difference regardless of which console you use.
Taking all of that into account, though, it does seem that the Xbox Series X boasts slightly faster load times in regards to select cross-platform games that have been tested thus far. Why is that the case? Well, based on what we currently know, it seems like these results have something to do with the architecture of the two consoles as well as what is being tested.
As Eurogamer's early tests revealed, the Xbox Series X practically remasters most backward-compatible games with its blazing fast load times and other technical improvements. It's an absolute beast of a device that was designed to support all generations of Xbox games with its "brute force" architecture and hardware. As such, it kind of makes sense that the Xbox Series X is better equipped to improve the performance of backward compatible titles.
By comparison, the PS5's SSD is integrated into the console in a way that seems to reward developers who design titles specifically for it. While the PS5 is absolutely capable of improving the load times of backward-compatible games through the power of its SSD, Sony seems to have designed it with future exclusives in mind. I strongly suspect that if you could run Demon's Souls on Xbox Series X and PS5, you may find that it loads faster on the PS5.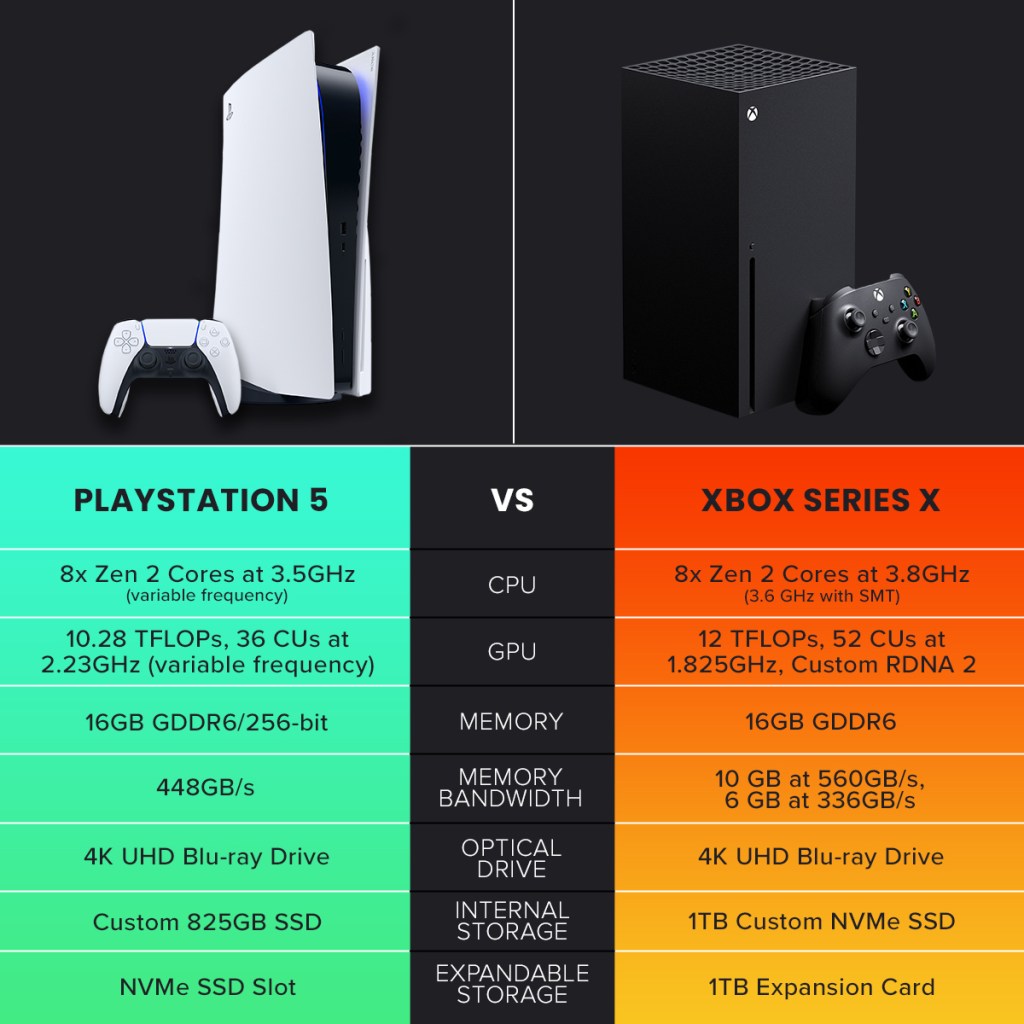 It feels like a near certainty that the Xbox Series X will boast faster load times for most backward compatible games now and forever. What's going to be interesting to watch moving forward is whether or not third-party, multi-platform, next-gen titles load faster on the Xbox Series X and whether or not future PS5 exclusives will load faster (and perform better overall) than Xbox Series X exclusives.
If you're looking for one quick takeaway, though, it's that the Xbox Series X really is a dream console for anyone who wants to play older Xbox titles and that the PS5 is still the best console for the vast majority of PS4 games.