News
Xbox Series X GPU Source Code Reportedly Stolen by Hacker
An AMD data breach may have included Xbox Series X technology, and the hacker is looking for a large ransom.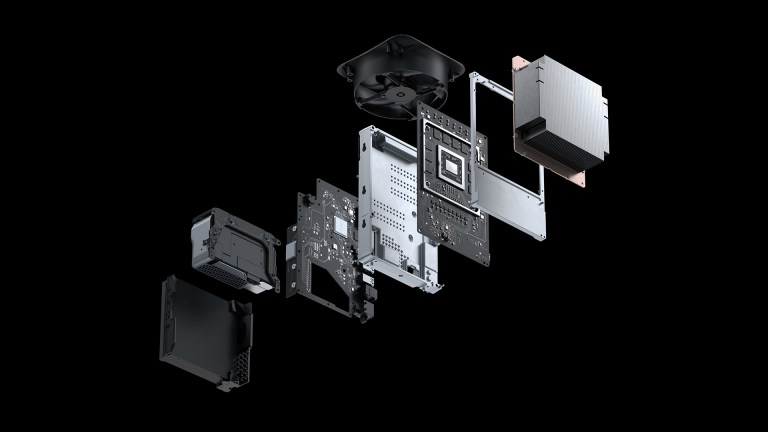 AMD revealed that a hacker has stolen files possibly related to the Xbox Series X's GPU (among other products) and is now holding them for ransom.
"In December 2019, we were contacted by someone who claimed to have test files related to a subset of our current and future graphics products, some of which were recently posted online, but have since been taken down," reads a statement from AMD. "While we are aware the perpetrator has additional files that have not been made public, we believe the stolen graphics IP is not core to the competitiveness or security of our graphics products. We are not aware of the perpetrator possessing any other AMD IP. We are working closely with law enforcement officials and other experts as a part of an ongoing criminal investigation."
As indicated in that statement, some of the stolen files in question were uploaded to GitHub before AMD issued a copyright claim and had them taken down (though a new, similar post from the hacker was recently uploaded to that site). It was there that the hacker (who went by the name…sigh…"xxXsoullessXxx") indicated that AMD could end this by sending a payment of $100 million. The hacker then threatened to release the files in full if nobody paid for them.
Tom's Hardware said it's been in contact with the hacker, who revealed that the files had been hacked remotely. A second Github repository included images of the stolen zip files that allegedly include source code for AMD Navi 10, Navi 21, and Arden GPU. As we noted in our breakdown of the PS5 vs. the Xbox Series X, the Arden is rumored to either be the basis of the Xbox Series X's 12 teraflop GPU or simply the GPU that will ship with the console.
TorrentFreak (via IGN) also reached out to the hacker, who claimed to be a woman. She claimed that she hadn't yet been in contact with AMD and said that the company would probably just sue her instead of "accepting their mistake and moving on." Regardless of the legal outcome, the fact that the outlet was able to reach out to the hacker to confirm some of this information certainly doesn't seem to bode well for the sanctity of this individual's secret identity.
It's interesting that AMD notes that the files which were stolen don't seem to be core to the company's security or "competitiveness." We suppose that there's always the chance that the tech company is downplaying this a bit, but it's possible that this hacker may have overestimated the value of what she took.
Based on what we know so far, it doesn't sound like the release of the Xbox Series X or any other products tied to the stolen information will be delayed or hindered as a result of this breach. As such, we highly recommend that you get excited for Halo Infinite, check out our best PC games of 2020 that are perfect for such graphics cards, and perhaps even consider building a computer of your own (this final sentence has been brought to you by the Mick Foley school of cheap plugs).