Features
Xbox Series X Features We Want to See
The Xbox Series X could make an immediate impact by including these features when it launches later this year.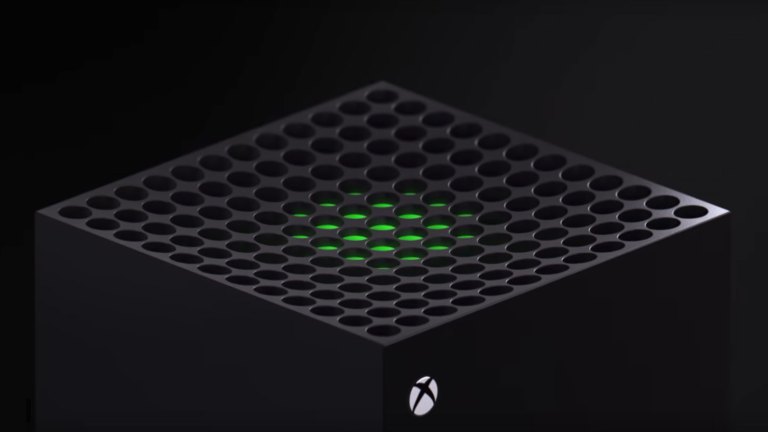 Microsoft's somewhat strange reveal strategy for the Xbox Series X has left us all in an odd position. We know the console's name, what it looks like, some of its launch games, and even its most important specs. However, there is still quite a bit about the upcoming console that we don't know. In fact, some of the console's biggest selling points have yet to be revealed. 
With that in mind, let's take a look at five features that we'd love to see in the Xbox Series X:
Built-In Voice Commands
The Xbox One's infamous reveal was lowlighted by a series of features that were, at best, poorly timed. Essentially, Microsoft presented the Xbox One as a multimedia device when many people in 2013 seemed to be more interested in video game consoles. Now, in the age of Siri and digital entertainment, it's a little easier to see the appeal of Microsoft's original vision.
We'd be especially interested to hear that the Xbox Series X natively supports voice commands. By natively, we mean that you'll be able to control your Xbox Series X without the help of an Amazon Alexa, Google Home device, or Kinect. The Alexa-like shape of the console leaves us with some hope that this is in fact an upcoming feature.
xCloud Support at Launch
Here's another feature that we assume will be announced at some point, but we want to throw it out there as the details haven't been confirmed quite yet. Simply put, we want confirmation that the Xbox Series X will fully-support xCloud at launch.
We're especially intrigued by the prospect of being able to immediately start playing next-gen Xbox titles on mobile devices via the xCloud platform. Granted, Google Stadia may have left some feeling a bit cold towards that whole concept, but we've got a good feeling about Microsoft's vision for the future of cloud gaming.
Internal Upgrade Support
Xbox Series X is an…unusual name for a console. It's so unusual that many people have become convinced that it must be some kind of code for whatever Microsoft intends to do with this console in the long-term.
Assuming that's true, our best guess is that the Series X will borrow yet another idea from the world of PC gaming by eventually supporting a more modular design with easy internal component upgrades. In other words, we picture Microsoft eventually selling Series X RAM, Series X SSDs, and perhaps even Series X graphics cards that you can use to replace individual components in your console rather than waiting for Microsoft to release an entirely new upgraded console like the Xbox One X.
An Optional Disc Drive
At the moment, many analysts are predicting that the Xbox Series X will retail for $499 at launch. While we wouldn't be surprised to see Microsoft try to lower that price point as much as possible, we highly doubt that you'll be able to buy one with all the features that Microsoft has revealed thus far for less than $450.
However, there's a chance that Microsoft could hit that somewhat magical $399 price point if they offer a version of the Series X that doesn't require a disc drive. Rumors of a second, disc-less next-gen Xbox suggest that this is exactly what Microsoft will offer down the line. There's some debate regarding whether or not removing a console's disc drive will lower its price point that much, but given how often people rely on digital purchases these days, this feels like an optimal way to get a "cheaper" console on the shelf that doesn't sacrifice other, more noteworthy features.
Expandable Storage Support
The Xbox Series X's confirmed SSD is stealthily its most exciting feature. SSDs help eliminate the load times of the conventional hard disk drive, enabling games to run smoother than ever before. Sadly, the inclusion of an SSD typically comes at the cost of raw storage space. SSDs that offer roughly as much storage space as HDDs are usually much more expensive.
While we don't know the full details regarding the Series X's storage capabilities, it's a borderline necessity that it supports easily explandable storage. That feature feels like a certainty considering that the Xbox One allows for fairly accessible expanded storage options, but given that Microsoft hasn't confirmed this feature yet, we're not taking anything for granted.
Matthew Byrd is a staff writer for Den of Geek. He spends most of his days trying to pitch deep-dive analytical pieces about Killer Klowns From Outer Space to an increasingly perturbed series of editors. You can read more of his work here or find him on Twitter at @SilverTuna014.