News
Epic Games to Publish New Titles From Control, The Last Guardian, and Inside Developers
Epic Games is looking to disrupt the publishing industry with this major new initiative.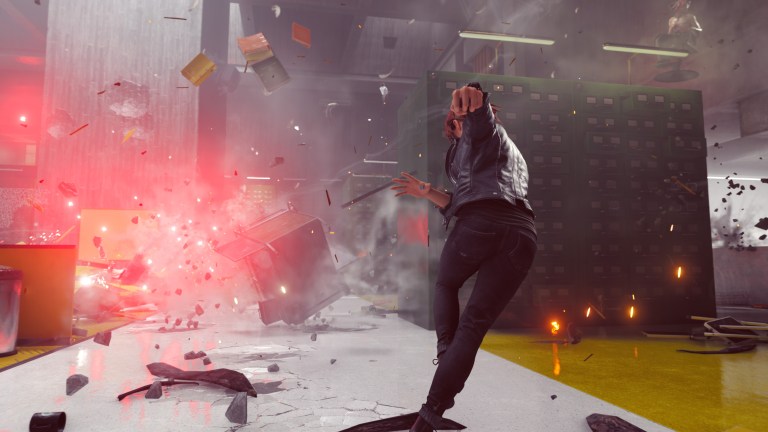 Epic Games has announced a major new publishing program that will initially see them partner with major studios such as Remedy Entertainment, genDesign, and Playdead.
The publishing deal (which was announced via the Epic website alongside a corresponding video) is notable not only due to the quality of the developers in question (more on that a bit later) but because of the generous terms of this arrangement.
First off, all of these Epic partners will retain "retain 100% of all intellectual property and full creative control of their work." That's not always easy to come by in this business, and it's caused studios like Remedy to suffer through long stretches where they did not entirely control the future of series they previously worked on (and even created) such as Alan Wake.
Second, these projects will be fully-funded by Epic Games Publishing, which means that Epic will "cover up to 100% of development costs, from developer salaries to go-to-market expenses such as QA, localization, marketing, and all publishing costs." Perhaps most importantly of all, Epic is proposing to offer developers "at least 50% of all profits" once "costs are recouped."
Epic Games founder and CEO Tim Sweeney noted that the company is trying to build "the publishing model we always wanted for ourselves when we worked with publishers." Hector Sanchez, Head of Epic Games Publishing, noted that partner studios will also have "full creative control."
The terms of typical publisher/developer deals can vary wildly, so it's a little difficult to say how this arrangement compares to the "average" deal. That said, nearly all of the terms of this program seem to skew towards the generous side of things. As we've noted before, it also makes sense that Epic would lead such a program considering that they previously made waves by giving developers a much more generous revenue split via the Epic Store than what they would typically receive via Steam and other platforms.
While fans have raised issues regarding the Epic Store's aggressive pursuit of exclusive games and controversial lack of features, many developers seem to support the ways that Epic is trying to give them a bigger piece of the pie. It certainly seems like they're trying to put that Fortnite money to good use.
As for the developers we mentioned earlier, we're excited to see what each of them creates as part of this program. Remedy is perhaps the most famous of these initial partners and is considered by many to be one of the best studios in the industry. Playdead has only developed two games so far (Limbo and Inside) but given the quality of those titles, we're thrilled to see what they come up with next. genDesign is probably the most obscure developer, but they were founded by ICO and Shadow of the Colossus director, Fumito Ueda. They did much of the creative work on The Last Guardian.