News
Xbox Series S Referenced In Game Pass Trial Card
When will Microsoft finally reveal the Xbox Series S?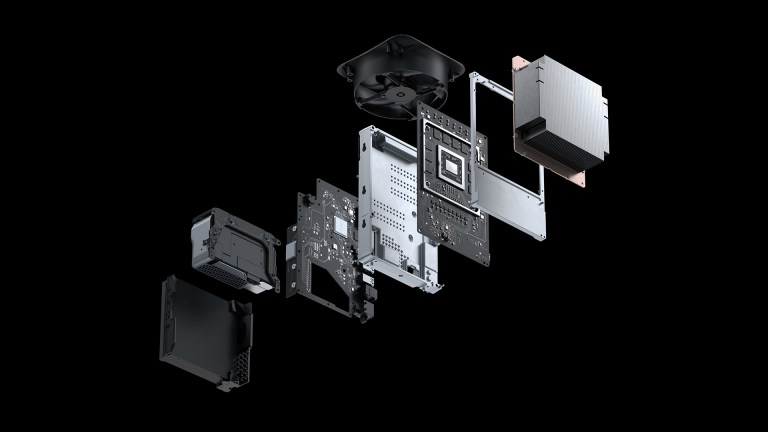 The Xbox Series S has been "leaked" yet again as some Xbox Game Pass trial sheets are seemingly referencing the still unconfirmed console.
If you zoom into the photo above, you'll notice that it includes the line: "100 high-quality games on Xbox Series X|S, Xbox One, and Windows 10." As Twitter user Brendan notes, they received this card when they purchased a new Xbox controller directly from Microsoft. While there's always the chance that this photo was manipulated in some way, it does seem to be authentic.
Besides, this is hardly the only time that we've heard references to the Xbox Series S. Not only did another Twitter user recently report that they received an Xbox controller that also references the Xbox Series S, but rumors of a second next-gen Xbox console have existed since before Microsoft confirmed the Xbox Series X.
We previously speculated about what the Xbox Series S actually is, but the most popular theory at the moment is that it's simply an all-digital version of the Xbox Series X. Sony is releasing an all-digital PlayStation 5, so it just makes sense that Microsoft would offer a cheaper next-gen console without a disc drive. That said, such a console would eliminate one of the Xbox Series X best features: the ability to play just about any Xbox game from any generation.
If we're just going to assume the Xbox Series S is real at this point (which seems likely) then the real question becomes "Why is it taking Microsoft so long to announce it?" The Xbox Series X is expected to be released in about two months, and Microsoft still hasn't revealed one of their pieces of hardware. Granted, it's likely just a cheaper Xbox Series X one way or the other, but if it is really that simple, then that's all the more reason that Microsoft would simply reveal it.
Then again, nothing about the next-generation of gaming has been simple. With the COVID-19 pandemic delaying key pieces of software and raising new questions regarding the viability of globally releasing new gaming consoles, it's entirely possible that certain details (such as the Xbox Series S' price) haven't actually been cemented as of yet. The idea that Microsoft wouldn't have figured out such details months ago would usually be too absurd to mention, but again, this year has been anything but typical and we still don't know what November is really going to look like.