News
WB Games Studios Reportedly for Sale
This rumored sale of Warner Bros. Interactive Entertainment could include properties such as Harry Potter, Mortal Kombat, and Batman.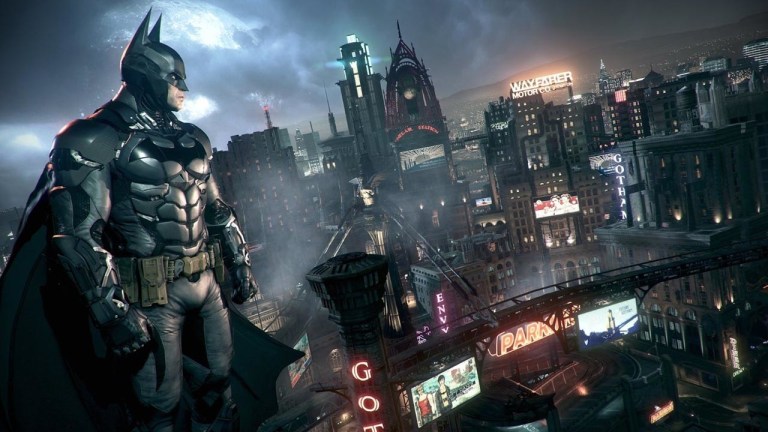 A report by CNBC suggests that AT&T is looking to sell its Warner Bros. Interactive Entertainment gaming division which includes developers such as Rocksteady Studios, NetherRealm Studios, and Monolith Productions.
The report claims that some of the parties interested in purchasing Warner Bros. Interactive Entertainment include Take-Two Interactive, Electronic Arts, and Activision Blizzard. As of the time of this writing, though, it does not seem that any of those companies have confirmed their interest in this possible acquisition.
According to CNBC, any company that is interested in acquiring Warner Bros. Interactive Entertainment may have to pay upwards of $4 billion in order to complete the deal. That projected figure certainly narrows down the list of potential buyers.
Of course, the Warner Bros. Interactive Entertainment brand does include quite a few assets. Along with the partner studios associated with the label, a buyer would potentially gain control of such franchises like Mortal Kombat, the Middle-Earth series, and Batman: Arkham. On top of that, they would (again, theoretically) acquire the rights to notable properties such as Harry Potter and the Lego games.
We use the "theoretically" qualifier in this instance not only because the availability of Warner Bros. Interactive Entertainment hasn't been confirmed beyond any doubt at this time but because the terms of such a deal are almost certainly not set in stone. For instance, it could turn out that certain licenses wouldn't be part of the deal or that studios may be able to opt-out of their individual arrangements in the event of a sale.
Assuming that a purchase of Warner Bros. Interactive Entertainment does include all of the studios and properties associated with that brand, though, then we've got to go back to that idea that there are really only a few publishers in the world who have the capital needed to match that reported purchase price. Even if they do have the money needed to make such a deal happen, the issue then becomes whether or not they think such an acquisition would be worth it in the long-run.
As long as we're speculating, though, we do wonder whether or not Microsoft could eventually become part of these negotiations. They've got the money, they've got the brand, and they could either choose to bolster the strength of the Xbox's catalog of exclusives or simply publish titles from these studios across multiple platforms.
We'll bring you more information on this potential sale as it becomes available.