News
Warzone 2: How to Earn Recruit a Friend Rewards
Warzone 2 is trying to get you to recruit a friend to the game, but the program doesn't make it easy to earn your rewards.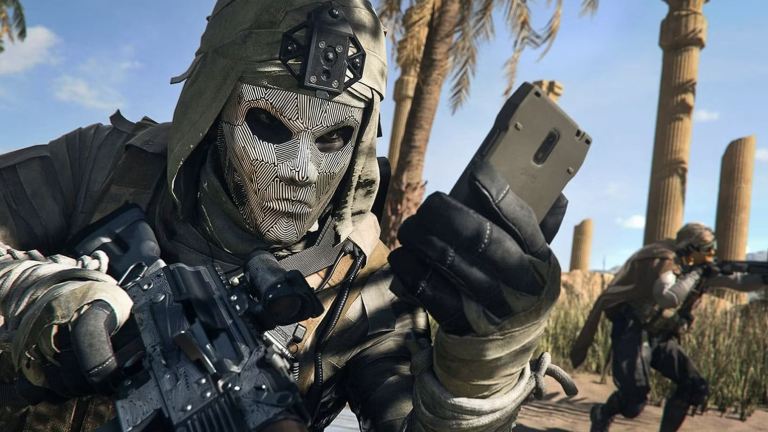 Call of Duty: Warzone 2's Season 3 update just dropped, and fans are hoping it will help refresh the battle royale shooter. Honestly, Warzone 2 got off to a shaky start and has been struggling to recapture its momentum. Maybe that's why the Warzone 2 team is offering a reward-based "Refer a Friend" program.
Of course, their desperation is your gain. While Warzone 2's friend referral system isn't too complicated, it's slightly more involved than other versions of that concept we've seen in other games. That being the case, here's a look at how to participate in the program and claim your rewards.
How to Join the Warzone 2 Recruit a Friend Program
Warzone 2's Recruit a Friend program isn't automatically available to all active Warzone 2 users. You'll need to follow these steps if you want to participate:
1. Go to the Warzone 2 website.
2. Log in to your Activision account (if you're not already logged in).
3. Choose the "Get Started" option.
4. Copy the link that the website gives you. Send that link to the friend you're trying to recruit.
From there, the friend just needs to accept your invitation via the link. Once they've done that, you'll be able to play together and start earning rewards. Sounds easy, yeah? Well, here is where all the catches come into play.
Why Is Warzone 2's Recruit a Friend Feature Not Working?
If you're trying to recruit a friend to Warzone 2 and keep encountering an error, you've probably accidentally violated one of the program's restrictions. Specifically, these are the recruitment rules you need to follow:
– Your Activision account must be more than 60 days old. Furthermore, you have to have played at least three hours of Warzone 2 on that account.
– The person you're trying to recruit must have an Activision account that is less than 7 days old. If their account is older than that, they can not have played Warzone 2 in the last 60 days.
– You can only recruit up to three people from an eligible Activision account. All recruiters and recruited accounts must follow the restrictions outlined above.
If you still can't recruit a friend even after abiding by those rules, you might want to reach out to the Warzone 2 team for additional support.
Warzone 2: How to Earn Recruit a Friend Rewards
Once you have successfully recruited your friends, it's time to earn your rewards. As you probably guessed, doing so requires you to actually play the game with those friends. Specifically, you'll need to team up with your recruited friends and complete special challenges the game assigns once you've all joined. Your rewards for these challenges will vary, but there are some of the ones that have been confirmed so far:
– 8-Bit Aggressor Emblem
– Akimbo Sidearm Blueprint
– Let's Rock Sticker
– Moon Dust SMG Blueprint
– Double XP Tokens
– Calling Cards
At the moment, there doesn't seem to be a way to guarantee these drops. You'll just have to earn them by playing the game with your recruited friends. There also doesn't seem to be a strict limit to the rewards you can earn, though you'll likely earn some of the bigger rewards fairly quickly. From there, it's just a matter of whether you want to keep playing for the XP benefits. Well, that, and, you know…the joy of the thing.