News
Call of Duty Warzone 2: Season 3 Release Time and Updates
If you need a little more spice in your Warzone 2 match, Season 3 is bringing the updates, and you don't have to wait too long to try them all.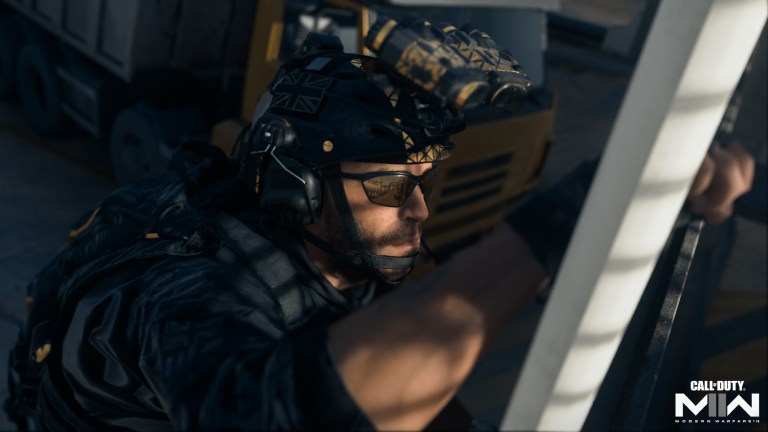 As you might have guessed, Call of Duty: Warzone 2 continues to serve as one of the internet's most popular battle royales, thanks in no small part to a steady release schedule that continuously adds new features and game modes to the experience. Season 3 will continue that trend very soon.
Season 3 will drop Wednesday, April 12 at 10 am PDT/1 pm EST. Unfortunately, according to an Activision blog post, Season 3 and the update will launch simultaneously, so players won't get to pre-load the patch. Here's hoping your internet speeds are fast enough to download all the necessary data quickly so you can get in the game. There's certainly a lot incoming.
In terms of Warzone 2, the new Battle Pass, which is themed after BlackCell, will add over 100 rewards to the 22 Sectors of the game, plus add a brand-new Sector. You'll also get access to new BlackCell Operator. Valeria Garza and Alejandro Vargas from the Modern Warfare II campaign will also be added as Operators as well as new weapons and skins. New weapons include the "high-damage, bolt-action" FJX Imperium Sniper Rifle, the semi-automatic Cronen Squall Battle Rifle.
Here's Activision's breakdown of everything you'll get when you upgrade to the full Battle Pass:
Access to the full Season 03 Battle Pass and 20 Tier Skips (25 on PlayStation®).
1,100 COD Points instantly awarded.
1,400 COD Points awarded throughout the Battle Pass.
A BlackCell Operator, attired in an imposing animated Camo Skin.
Additional, BlackCell-only Battle Pass content: Every Season 03 Battle Pass Sector with an Operator Skin has a BlackCell variant (12 Skins in total) to unlock.
A Pro-Tuned Weapon Blueprint, Vehicle Skin, and Finishing Move.
An exclusive BlackCell Sector within the Battle Pass AO serving as an alternative starting location.
Immediate unlocking of adjacent Battle Pass Sectors to the BlackCell Sector.
Players who upgrade to BlackCell after purchasing the Battle Pass will also receive 1,100 CP back
The incoming update has more up its sleeves than cosmetics and weapons, though. Season 3 will also bring a revamped Gulag and the return of decontamination stations and redeploy drones. Oh, and Resurgence mode is back with a vengeance, as this new rendition will be tweaked to fit Al Mazrah.
If you're more of a DMZ enthusiast than a battle royale fan, then Call of Duty: Warzone 2 Season 3 still has plenty of upgrades for you. For instance, anyone who goes all loot goblin and picks up every item they see will be able to trade non-lethal doodads at Buy Stations thanks to the new Barter system. Technically, Bartering in Warzone 2 will act like a crafting system; just select a recipe from the station, collect the ingredients, and exchange them for Killstreaks, Backpacks, and more. Season 3 will also introduce Workbenches, which will let players pop and swap weapon attachments for a small fee.
Meanwhile, one of Season 3's biggest additions to Modern Warfare II is the return of an old favorite: Gunfight. This mode pits two teams of two against one another. In vanilla Gunfight, loadouts are randomized every round, but no matter what the RNG gods pick, each player will receive the same kit. The upcoming season will also offer Gunfight OSP (On-Site Procurement), which will force participants to scour the map for weapons and equipment. Regardless of the variation, the end goal of Gunfight will remain the same: slaughter the competition or capture the Overtime flag for a point. The first team to six points wins. Gunfight will rotate between several maps, including the 2007 classic Shipment and Blacksite.
Season 3 will also add quite a few more multiplayer modes, including Cranked (players are on a death timer, the more kills you get, the longer you'll last) and GW Infected (Infected but on a larger battle map). Face Off returns from the original Modern Warfare 3 as a 3v3 mode.
You can check out a full breakdown of everything coming to Call of Duty this week here.