News
Ubisoft Forward: Date, Time, Games, and News
Ubisoft will host an E3 replacement event in July, but what can we expect to see at the show?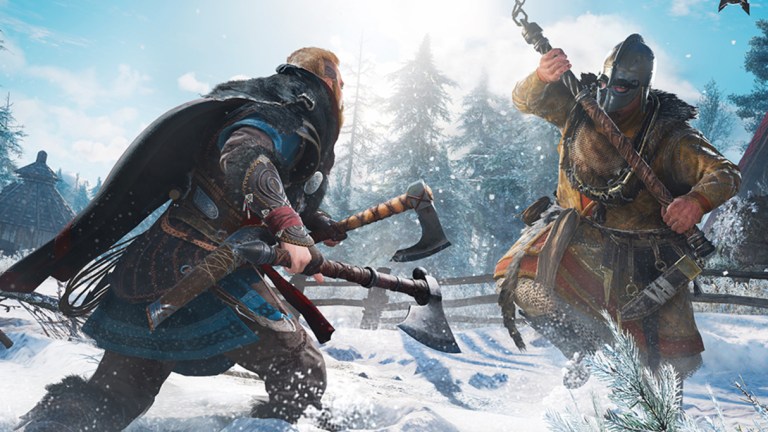 Ubisoft has revealed the date and name for their upcoming digital showcase which will seemingly replace their previously planned E3 2020 press conference.
The event, officially known as Ubisoft Forward will feature "exclusive game news, reveals, and more." Ubisoft has also revealed that you can earn a free copy of Watch Dogs 2 just by watching the Ubisoft Forward event. You'll just need to log into Uplay during the livestream in order to add a copy of the game to your account. Sadly, that offer is only available to PC users, but Ubisoft has hinted that they will offer additional rewards during the stream.
The date of this digital showcase is certainly interesting. As we noted, Ubisoft Forward will essentially serve as Ubisoft's E3 2020 replacement event. E3 2020 was originally supposed to run from June 9 to June 11, though, which means that this event will actually run a little over a month later from Ubisoft's previously planned show.
There are two ways to look at that date change. The first (and most likely) way is to assume that this change in dates has to do with the delays associated with the spread of COVID-19 and how those delays impacted not only the development schedule of upcoming Ubisoft games but Ubisoft's previously planned reveal show. A digital showcase may not be as elaborate as a live E3 show in most respects, but it still takes quite a bit of time and planning to put one together.
However, there's also the possibility that the specific date of Ubisoft Forward was determined in response to when other companies may be holding their own digital events. We suspected that publishers and developers may not host their digital events during the previously planned E3 weekend due to both the aforementioned delays and a desire to create distance between their reveals and the showcases of other studios. That could be what we're seeing here.
It stands to reason that Ubisoft may feature some next-gen content during this show, but given that there is still so much we don't know about the PS5 and Xbox Series X, we likely won't get more than a few brief glimpses at next-gen titles. We also wouldn't expect to hear any definitive next-gen release dates at this time.
Here's everything else you need to know about the Ubisoft Forward event:
Ubisoft Forward Date and Time
Ubisoft Forward will take place on July 12. The pre-show kicks off at 1:30 P.M. EST, but the main show isn't scheduled to start until 3 P.M. EST.
Ubisoft Forward Stream
Ubisoft Forward is expected to air on Ubisoft's Twitch channel and YouTube channel.
Ubisoft Forward Games
Ubisoft has confirmed that the following games will be featured during the Ubisoft Forward event:
Trackmania
Ubisoft has also teased a "few surprises" for this show. Some of the games expected to appear during the show include Far Cry, Beyond Good and Evil 2, Gods and Monsters, and potentially a new Splinter Cell title.