News
How The Last of Us HBO Series Will "Expand" on the Original Game
Writer and executive producer Craig Mazin doesn't want to change The Last of Us for HBO. He wants to "expand" and "enhance" the game's story.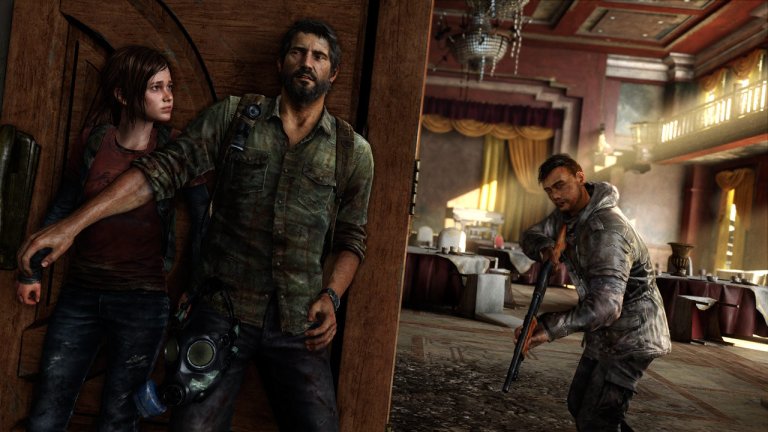 Fans already know that an HBO live-action series based on The Last of Us is in the works, with Chernobyl creator Craig Mazin and Naughty Dog creative director Neil Druckmann attached to write and executive produce the series. But players who have spent countless hours with Joel and Ellie may still have some questions and concerns about HBO's adaptation.
In an interview with BBC Radio 5 Live about Chernobyl, Mazin also dropped a few details about how he and Druckmann are approaching The Last of Us TV series that's also in the works at HBO. The Last of Us portion of the interview begins at about the 31-minute mark.
First, Mazin addressed the big elephant in the room: will the TV series change anything about the original game's story? He said fans shouldn't worry about the adaptation taking any strange left turns that aren't true to the spirit of the games.
"I think the one anxiety that fans of something have is when the property gets licensed to someone else, those people don't really understand it, or are going to change it, or make it stupid," Mazin said. "In this case, I'm doing it with the guy who did it, and so the changes that we're making are designed to fill things out and expand, not to undo, but rather to enhance."
Mazin explained that fans should expect new scenes and storylines that aren't in the game but that all of the additions will fit into the original narrative. In at least one case, Mazin and Druckmann are even using some stuff that Naughty Dog planned but never used for The Last of Us.
"Neil, at one point, he's like, 'You know, there was one thing we were talking about for a while,' and then he told me what it was. I was like, 'Well, that's going in. You couldn't stop me from doing that.' So we're doing that," Mazin said. "And there's quite a few things like that where it's not like, 'Oh, we just decided, oh, wouldn't it be cool if there was one episode where Joel and Ellie get on motorcycles and confront a motorcycle gang?' That's not what we do. There's no episodic nonsense here. This is all pretty much curated. The things that are new and enhancing of the storyline we're doing are connected in organic, serious ways that fans and newcomers alike will appreciate."
"Everything we're doing is being done with extreme care and thoughtfulness for what we know we love about it," Mazin continued. "Neil has enough experience talking to fans to understand what they truly love about it. Our goal is to make you fall in love with The Last of Us in a different way. You are experiencing more with more characters in more ways. I think we've got something good going. "
But regardless of how much respect Mazin has for the source material, he said he still very nervous about adapting such an important video game.
"We're creating anew and we're also reimagining what is already there to present in a different format," he added. "It's kind of a dream come true for me. This is one I've been thinking about as a fan for a long, long time. I'm a little scared because everyone's emotions connected to this game are rather intense. I think I'm probably going to go hide in a bunker for a while because you can't make everyone happy!"
One thing Mazin and Druckmann had to figure out is how to translate the experience fans have playing as Joel and Ellie for a different format. Mazin didn't give any definitive answers on this front.
"You can't repeat the gaming experience precisely," Mazin said. "It's not a first-person game but you are a character. For almost all of The Last of Us, you are playing Joel. You play as his daughter Sarah very briefly and you do also play as Ellie a bit more significantly. When you are watching a television show, you are not a person, you are all of them. Hopefully, you're connecting with or experiencing something with all of them, so it's a very different way of approaching narrative and it requires us to make certain choices as well."
This isn't the first time someone has tried to adapt The Last of Us. Sony previously planned to turn the game into a movie written by Druckmann and produced by Sam Raimi, but creative differences between Druckmann and Sony doomed the film to development hell. Maisie Williams (Game of Thrones) was even being considered for the role of Ellie at the time!
"They were trying to make a movie of it and I can understand why it didn't work out," Mazin said. "The joy of a story like The Last of Us in its length, it's in a journey, and it's in a slow creation of a relationship. We understand inherently that relationships that are earned over time are more precious and more deserving defense. So it had to be in this format."
So where exactly are Mazin and Druckmann in the process of adapting The Last of Us? It's still early days for the series, which doesn't have a production date as of yet. Mazin admitted that the Covid-19 pandemic has made it difficult to know when the show might finally start shooting. For now, Mazin and Druckmann are busy writing the script.
"We've mapped it all out, at least the first cycle of it of how we want to do it. Next up, we're going to start writing," Mazin said. "If you have played, our intention is that you will watch the show and say, 'This has violated nothing about what I loved about the game and what I witnessed in the game, but it has also brought me a whole lot more things that I did not know.'"
No release date has been set for The Last of Us TV series. A sequel to the original game, The Last of Us Part 2, released in June for the PlayStation 4.