Features
The Game Awards 2022: Announcement and Reveal Predictions
The Game Awards 2022 isn't just going to celebrate the best games of the year; the ceremony will also provide plenty of trailers and reveals. Here are our predictions for some of the show's upcoming announcements.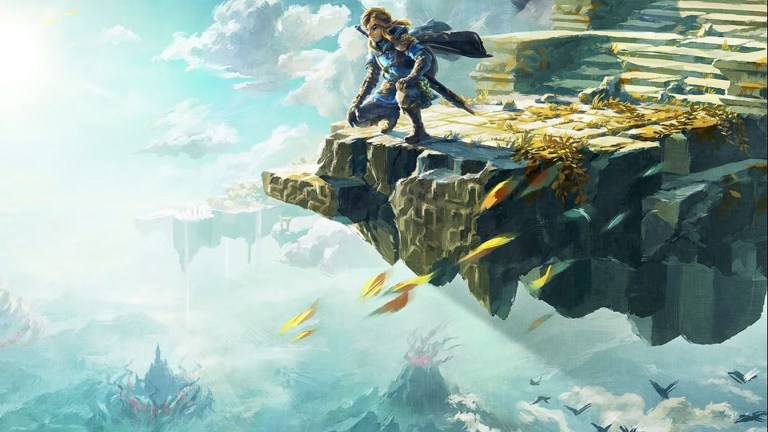 2022 is shaping up to be one of The Game Awards' biggest years yet. Elden Ring and God of War: Ragnarok are deadlocked for nominations, and titles such as Horizon Forbidden West and Xenoblade Chronicles 3 follow closely behind. The biggest awards can go any way, but let's be honest: most gamers will tune in for the trailers and reveals.
Since The Game Awards is currently one of the biggest game-centric celebrations outside of E3, it's a tradition for companies to fill in the gaps between awards with ads for their upcoming games. Last year alone, gamers got announcements like long-awaited reveals of Alan Wake 2 and Warhammer 40,000: Space Marine 2, as well as debuts like Slitterhead. It's a foregone conclusion that this year's Game Awards will also be full of trailers, but nobody is entirely sure which reveals to expect. Of course, the rumor mill (and a few educated guesses) point to some distinct possibilities
Elden Ring DLC
If we're being honest here, Elden Ring stands an excellent chance of winning numerous Game Awards this year. The game is a masterpiece of world design and combat, and, quite frankly, it deserves more nominations than it actually received. 2022 is practically the year of Elden Ring, so why not send it off with a DLC announcement?
Gamers have been praying for Elden Ring DLC ever since the game was released earlier this year, and developer FromSoftware recently answered those prayers. Well…sort of. See, publisher Bandai Namco unveiled the game's "Free Colosseum Update," which will let players enter colosseums scattered throughout the game world and participate in new PvP contests. Admittedly, this news shouldn't surprise anyone who paid attention to dataminers such as Sekiro Dubi, as they found code for PvP-centric text banners in October. However, this upcoming content update doesn't rule out the possibility of an Elden Ring DLC reveal at the Game Awards.
When Sekiro Dubi combed through Elden Ring's code, they also found references to 30 new bosses (potentially) and an "Underground Dungeon Ark." Moreover, while examining the update trailer, Sekiro Dubi discovered assets that currently don't exist in the game, including a new hairstyle, a new weapon, and a previously unseen ash of war. The running theory is that those glimpses of new assets, combined with the aforementioned boss references, are proof of upcoming DLC.
Admittedly, Elden Ring fans have been burned in the past by fake DLC leaks, but many will watch the Game Awards 2022 hoping to see FromSoftware take home at least one trophy. Hopefully, they'll get a sneak peek at the game's next major update along the way.
Hazelight's Next Game
Last year, the Game Awards' Game of the Year category was full of AAA blockbuster titles, including Deathloop, Metroid Dread, and Resident Evil Village. However, against all odds, the "semi-indie" game It Takes Two actually took the biggest prize home (along with the awards for Best Family and Best Multiplayer Game). Given recent rumors, the 2022 Game Awards could turn into a kind of victory lap for Hazelight.
In November of this year, the director of Hazelight Games, Josef Fares, told Video Games Chronicle that his studio is making "good progress" on its next project and is confident that "it'll be something really fucking cool." Given the review scores of It Takes Two and Hazelight's previous title, A Way Out, Fares' confidence seems well founded, but what makes us think he will present his next game at the 2022 Game Awards? Well, he's attending the ceremony and will present the final award to this year's Game of the Year winner, so the studio will certainly have a presence. Also, isn't it tradition for hosts to give audiences a taste of their upcoming games? We might not get more than a taste, but a brief trailer certainly seems like a strong possibility.
Hideo Kojima's New Projects
By now, it's no secret that The Game Awards' executive producer and host Geoff Keigley is best buds with Hideo Kojima. Keigley even named and shamed Konami because they didn't let Kojima collect an award for Metal Gear Solid V. If Keigley can promote Kojima, he will. Naturally, that means we might see a trailer for Kojima's next game at The Game Awards 2022.
Ever since Death Stranding was released, Kojima and his team have been hard at work on a mysterious new project. Kojima has even been releasing silhouettes of figures alongside strange questions "Who am I?" and "Where am I?" What does it all mean? One theory states Kojima is teasing an upcoming game dubbed "Overdose." Others think the images could be teasing Death Stranding 2, which Norman Reedus has confirmed to be in development. Or maybe Kojima is teasing his upcoming Xbox collaboration. Or maybe it's all three.
In any case, the timing makes us believe he is preparing fans for a 2022 Game Awards announcement. If I had to guess, I'd say that Kojima will deliver a trailer for "Overdose" and officially announce Death Stranding 2 via a short teaser.
Suicide Squad: Kill the Justice League Gameplay Trailer
Originally, Rocksteady wanted to release Suicide Squad earlier this year, but in March, the studio's creative director and co-founder, Sefton Hill, announced that Suicide Squad would be delayed until "Spring 2023." While that news definitely took the wind out of many fans' sails, it does mean we might see Suicide Squad at the 2022 Game Awards.
This hypothetical Suicide Squad trailer can take several forms. We already know what the game looks like and its basic story, so why not an extended look at gameplay? Sure we saw some in the "Flash and Burn" trailer, but that was canned footage punched up with camera flourishes. Maybe we'll get an actual gameplay trailer this time around (complete with UI) capped off with a tighter release window? That would be nice.
Capcom's Pragmata
Capcom announced Pragmata several years ago during a PlayStation 5 reveal stream, and the game quickly piqued players' interest. The initial trailer reveals that the project takes place in a future where humanity has colonized the moon, but that colony is disturbingly bare and overrun with strange gravitational anomalies. It was all vaguely Kojima-esque in a good way. After that debut, though, Capcom barely talked about Pragmata. Actually, the biggest Pragmata update since then was that the former 2022 title had been delayed to 2023.
Despite the delay, Capcom promises that Pragmata is making "steady process." Still, seeing is believing, and what better way to see Pragmata than with a 2022 Game Awards update? Some gameplay or a story trailer would go a long way to demonstrating how the game is shaping up and that it was worth the initial hype. Throw in a release window, and Capcom might win over curious fans again, especially since virtually every game announcement since Pragmata's reveal has received more attention.
The Legend of Zelda: Tears of the Kingdom
Most gamers would be grateful if Nintendo showed us anything related to Tears of the Kingdom at The Game Awards 2022. After all, that game is one of the more popular responses to this official Game Awards tweet asking what gamers want to see during the ceremony. To be fair, Nintendo has provided plenty of glimpses of that game in recent months. The project's most recent trailer even gave us a proper title and a release window. So far, though, we haven't seen any natural, uncanned gameplay.
Since Nintendo has already provided almost every other kind of Tears of the Kindom trailer, we are hopeful that the company will finally unleash that long-awaited gameplay preview (possibly with some fights and dungeon crawling) during the upcoming show. Such a trailer would also give Nintendo some much-needed presence at The Game Awards, as relatively few Switch exclusives are represented in the ceremony's various categories.
Metal Gear Solid Remake
While plenty of studios are producing new IPs, more than a few are also remaking old, beloved titles. Konami is actually doing a little of both with its collection of upcoming Silent Hill games, including a Silent Hill 2 remake and the new Silent Hill F. According to rumors, Konami may also soon revive another beloved franchise: Metal Gear Solid.
For years, rumors have floated around about a potential Metal Gear Solid revival, but those rumors have spiked in intensity in the weeks leading up to The Game Awards. Some rumors point to a PS5 remake of the original title, while others suggest that it's actually Metal Gear Solid 3 that will finally get the remake treatment. Both rumors have been swirling for quite some time, though it's obviously the season for such reveals.
As with all rumors, we must take this one with a grain of salt. The other games on this list have the benefit of being announced or teased prior to the Game Awards, so at least we know they exist. We must also remember what happened the last time Konami tried to make a Metal Gear game without Kojima.
Star Wars Games Updates
Recently, multiple Twitter accounts confirmed that the 2022 Game Awards will host a gameplay first look at Star Wars Jedi: Survivor. That certainly sounds exciting, but let's not forget that EA no longer holds a stranglehold on the franchise. Other companies are producing their own Star Wars games and can easily tease their own projects during the stream.
While Respawn Entertainment is developing Jedi: Survivor, part of the company is also producing an unnamed Star Wars FPS title, as well as collaborating with Bit Reactor to create a strategy game. Outside of EA, Quantic Dream is developing the narrative-driven Star Wars Eclipse, while Ubisoft and Skydance New Media are creating as-of-yet-unnamed Star Wars titles. What do all of these have in common (Star Wars license aside)? We know nothing about them. No story, no gameplay, nothing aside from them taking place a long time ago in a galaxy far, far away.
Would it be insane to hope more than one upcoming Star Wars game reveal graces the 2022 Game Awards? Admittedly, we have been starved for rumors surrounding these titles, but we also have been starved of updates, too. The last anyone heard about a future Star Wars game revolved around the Star Wars: Knights of the Old Republic remake, and that news wasn't exactly promising. Showing off new trailers for upcoming Star Wars games might help alleviate any lingering fears that the rest of the franchise's lineup is in good shape.