News
New Peter Parker Actor in Spider-Man: Miles Morales Trailer Mocked by Fans
The new Peter Parker makes his first appearance in a Spider-Man: Miles Morales clip and fans continue to be divided over this controversial decision.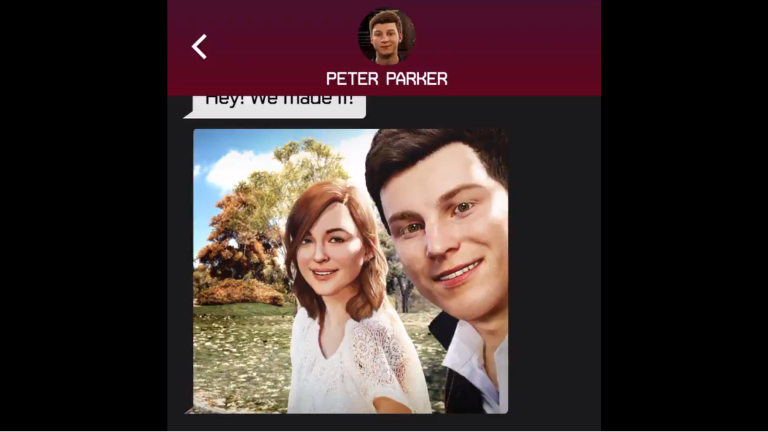 As you may recall, we recently talked about how Spider-Man Remastered recasts Peter Parker's facial actor as part of Insomniac's extensive attempt to update the PS4 game to take advantage of the PS5's capabilities. More importantly, we talked about how many fans were not happy with that change.
Well, that debate has been reignited thanks to the release of this new teaser clip for Spider-Man: Miles Morales that showcases the "new" Peter Parker and Miles Morales sharing a text exchange over whatever the Marvel universe equivalent of an iPhone is.
Before we dive into some of the more…passionate reactions to this teaser, I feel like it should be noted that this clip is actually a pretty effective showcase of not only Insomniac's writing talent but how they're portraying the relationship between Peter Parker and Miles Morales. Parker is technically Morales' mentor, but they're really just young guys trying to navigate some truly unusual circumstances and figure things out as they go along. Parker offers advice when he's able to, but their relationship is closer to that of brothers than a teacher and a student. It just feels like a lovely take on those two characters and how they'll work together.
Having said that, it's clear that many fans' biggest takeaway from this footage is the fact that reinforces the idea that the new Peter Parker is here to stay. As many were quick to note, that realization's impact hits particularly hard when you realize that the photo of Peter Parker showcased in the teaser might just be a modified version of a similar photo featured in the PS4 game:
Of course, as is usually the case, the final word on this subject is seemingly being written by the meme makers who can't help but try to top each other when describing just why this new Peter Parker is so unsettling to them:
To be fair, the folks at Insomniac got in on the meme game themselves by including this genuinely funny image at the end of the Peter Parker/Miles Morales text exchange that we'd honestly love to see as an alternate retail cover for Spider-Man: Miles Morales:
Just as before, though, the most noteworthy reactions to the new Peter Parker design come from fans who are not just upset by the alteration but those who feel that this new design contradicts the messages and events of the previous game.
While we strongly suspect this change won't negatively impact Miles Morales' sales in a meaningful way, it's still worth pointing out that there's a section of Spider-Man fans out there who are not only unhappy with the new design on its own merits but feel that the explanations they've received so far regarding the character's new look don't satisfy their questions regarding this somewhat impactful decision.
My thoughts? You're never going to find a character design that satisfies everyone, but this doesn't feel like a conspiracy as some fans are vocally suggesting it may be. Besides, everything that we've seen of Miles Morales so far suggests that it won't just be a worthy follow-up to one of our favorite PS4 games ever but a game that looks to give Miles Morales the adventure that he deserves.