News
Marvel's Spider-Man Miles Morales: New Villain and Spidey Suits Revealed
Miles Morales will have to face Rhino in his upcoming standalone Spider-Man video game adventure, all while rocking some cool new suits!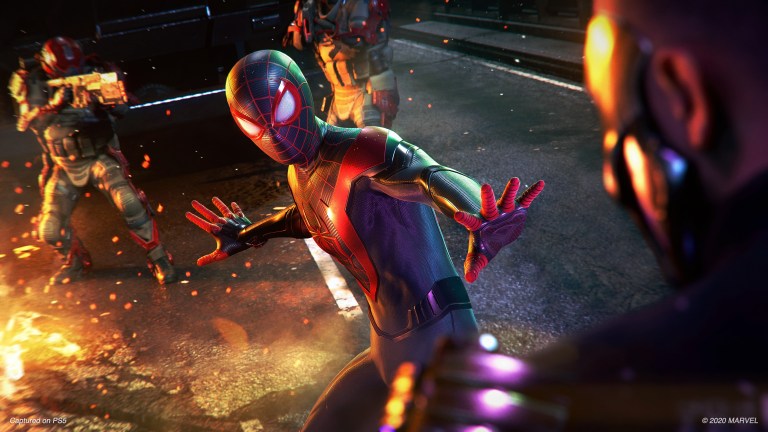 Fans who pre-ordered the PlayStation 5 are undoubtedly looking forward to returning to the Marvel universe for Marvel's Spider-Man: Miles Morales, a continuation of the critically-acclaimed superhero game from 2018 that sees young Miles become a hero in his own right. This time around, Miles is working to protect Harlem from a new villain known as the Tinkerer, all while being caught in the middle of a war between the Roxxon Energy Corporation and the Underground, the Tinkerer's army.
Ahead of the title's release in November, Game Informer has dropped a preview of Spider-Man: Miles Morales's first boss fight between Miles and Rhino, who's returned to get revenge after the events of the first game. Check out a brief clip of Miles facing off with Rhino in the video below:
Game Informer also unveiled two new suits that set Miles apart from Peter Parker. The first suit is called the 2020 suit, which sports a very cool jacket and a mask with headphones so that Miles can listen to some tunes while taking down bad guys. The suit is also outfitted with RGB lighting, making this one of the flashier looks you'll find in the game.
The other suit is called the Track Suit, a sort of inverted alternative to Miles' standard black and red costume. It's mostly all-white, with a big red spider symbol on the chest. The boots on this suit also look a little different than what Miles is wearing with other costumes.
Earlier this week, Insomniac Games also revealed a suit heavily inspired by Spider-Man: Into the Spider-Verse. In a very brief Instagram video, you can see as a hoodie-wearing Miles swings alongside Peter:
This suit will undoubtedly remind fans of the animated movie of the more makeshift Spidey suit Miles originally wore before getting his high-tech one later in the story: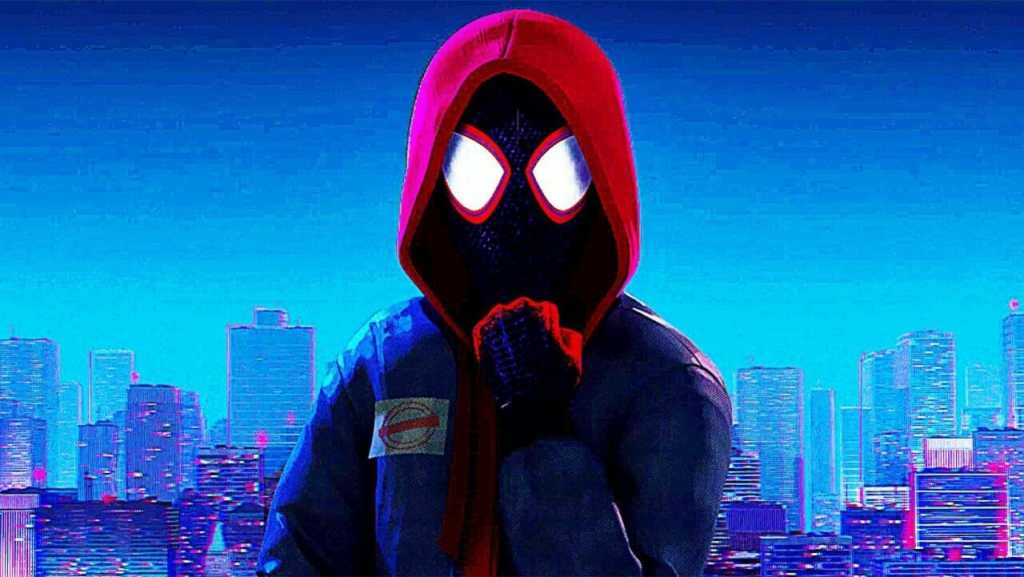 2018's Marvel's Spider-Man is also getting a PS5 upgrade and some changes are coming along with it, including a new face model for Peter Parker, a tweak that left some fans in an uproar when it was first announced last month.
Marvel's Spider-Man: Miles Morales is out on PS5 and PS4 on Nov. 12.