News
Marvel's Spider-Man Remastered Recasts Peter Parker's Actor
The PS5 remastered version of Marvel's Spider-Man is so much more visually impressive than its predecessor that Insomniac says they needed a new Peter Parker face actor.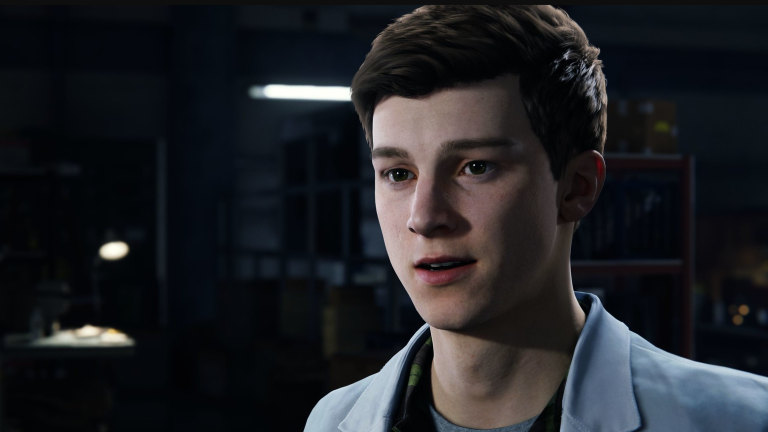 Insomniac has revealed new details about Marvel's Spider-Man Remastered, and the biggest news may just be that the extent of the remaster's visual upgrades required the studio to recast Peter Parker's actor.
"In order to bring the best performances to players with our next-generation Marvel's Spider-Man games, we have recast the face of Peter Parker," reads a blog post from Insomniac Games community director, James Stevenson. "We loved working with John Bubniak on the original game; however, to get a better match to Peter Parker/Spider-Man actor Yuri Lowenthal's facial capture, we have cast Ben Jordan to be the face model for Peter Parker on the PS5 console. He looks incredible in-game, and Yuri's moving performances take on a new life."
For reference, here's a photo comparison of the old Peter Parker model on the left and the Remastered one on the right (comparison captured via an IGN video):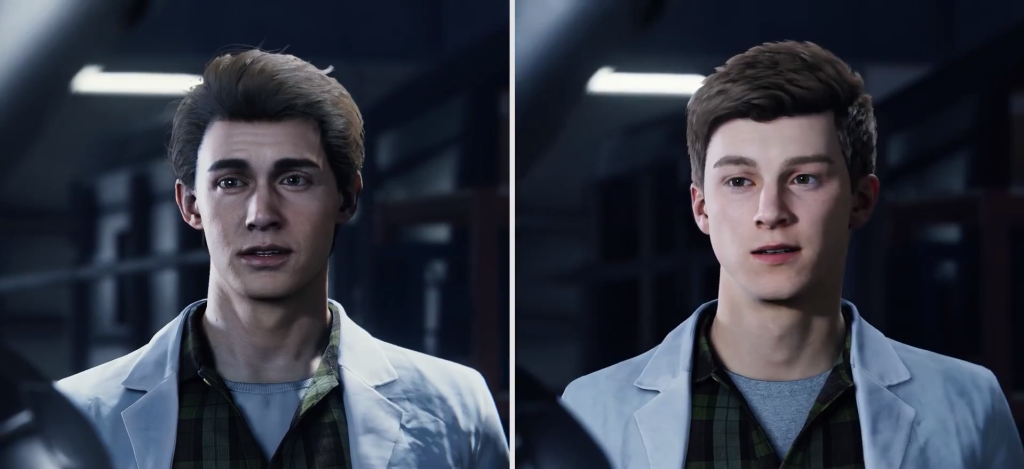 That's a pretty shocking difference. While some are pointing out that the new Peter Parker kind of looks like Tom Holland while the old face model was closer to Andrew Garfield (which…well, we can kind of see it), my biggest takeaway from this update has to be that Marvel's Spider-Man Remastered is such an upgrade from the previous version that it might actually be closer to a remake in a lot of ways.
"Additionally, thanks to the power of the PS5 console, we're now able to offer a high frame rate through Performance Mode, which targets a 60fps frame rate," explains Insomniac. "That's not all! We take full advantage of other next-generation PlayStation features like near-instant loading (don't worry, you can turn back on those humorous fast-travel animations if you miss them), Spatial 3D Audio on compatible headphones, and the revolutionary DualSense controller's haptic feedback and adaptive triggers. We've also brought new photo mode features to the game that we developed for Marvel's Spider-Man: Miles Morales: you can now place lights in the environment and change your Spider-Suit after you've lined up your shot!"
In order to fully appreciate how much better this remaster looks than its predecessor, though, you've really got to see the game in action. Thankfully, this recently uploaded 60 FPS Performance Mode video of the remaster in action lets you do just that:
Opinions will certainly vary regarding Peter Parker's new model, but the extent of this remaster is impressive for what's essentially an add-on to Spider-Man: Miles Morales' upcoming PS5 Deluxe Edition.
Speaking of which, Insomniac Games tried to clarify the upgrade path that will allow you to access Spider-Man Remastered, but as we spoke about in our breakdown of the somewhat confusing subject, the long and short of it is that there's no clear way to play the remaster which doesn't involve you paying for at least the PS4 version of the game and an upgrade fee.