News
Shadow Cloud Gaming PC Gets Ray-tracing, New Subscription Tiers, and VR Streaming
The Shadow cloud gaming PC service is getting some major upgrades, including ray-tracing, 4K graphics, more storage, new app interfaces, and even VR streaming!
French tech startup Blade has announced major upgrades to its cloud gaming PC that will add ray-tracing, 4K gaming configurations, and up to 1 TB storage to the service. Users will be able to choose from three subscription tiers, the latter two of which will offer Nvidia RTX GPUs, a big jump from the Nvidia Quadro P5000 GPU included in the service's original $35 subscription.
Below, you can see the new subscription tiers coming to the service and what's included in each:
Boost: Nvidia GTX 1080 GPU, 3.4GHz with 4 cores CPU, 12GB of RAM, 256GB of storage
Ultra: Nvidia RTX 2080 GPU, 4GHz with 4 cores CPU, 16GB of RAM, 512GB of storage
Infinite: Nvidia Titan RTX GPU, 4 GHz with 6 cores CPU, 32GB of RAM, 1TB of storage
Here is the pricing and feature breakdown for each tier: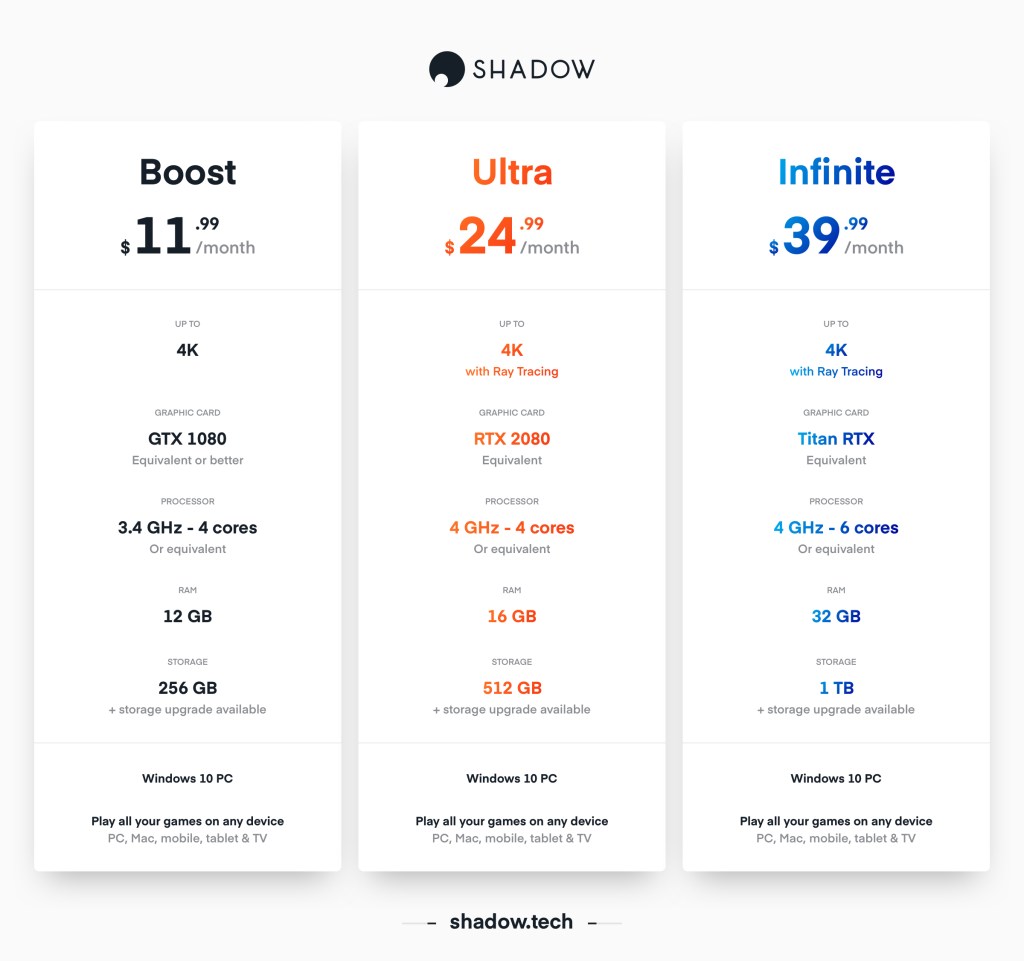 Boost is available now to all current and new subscribers, while Ultra and Infinite will arrive this summer. It's important to note that the prices above reflect a yearly subscription. Paying month to month will cost $14.99 for Boost, $29.99 for Ultra, and $49.99 for Infinite. You'll also be able to add extra storage for an additional monthly cost.
Shadow Boost is now available in all of the continental United States (Alaska and Hawaii will have to sit tight), so if you've been waiting to try out the service and live within the coverage map below, now's your time:
Blade has also launched a refined Shadow app for Smart TV and Android with a cleaner, more game-minded interface that will allow players to jump right into their PC games. Take a look at the interface for mobile: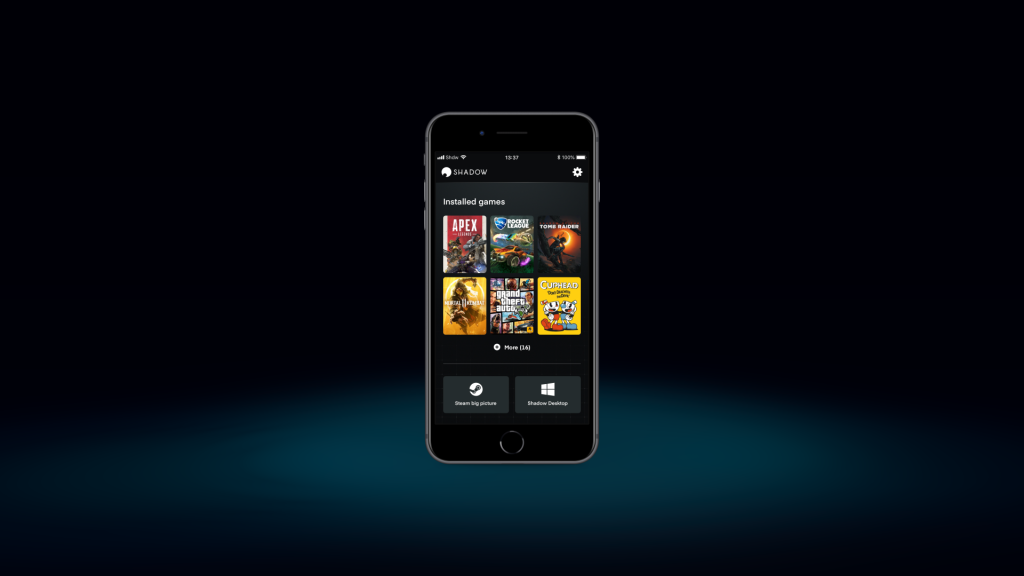 And here is the Shadow app for TVs: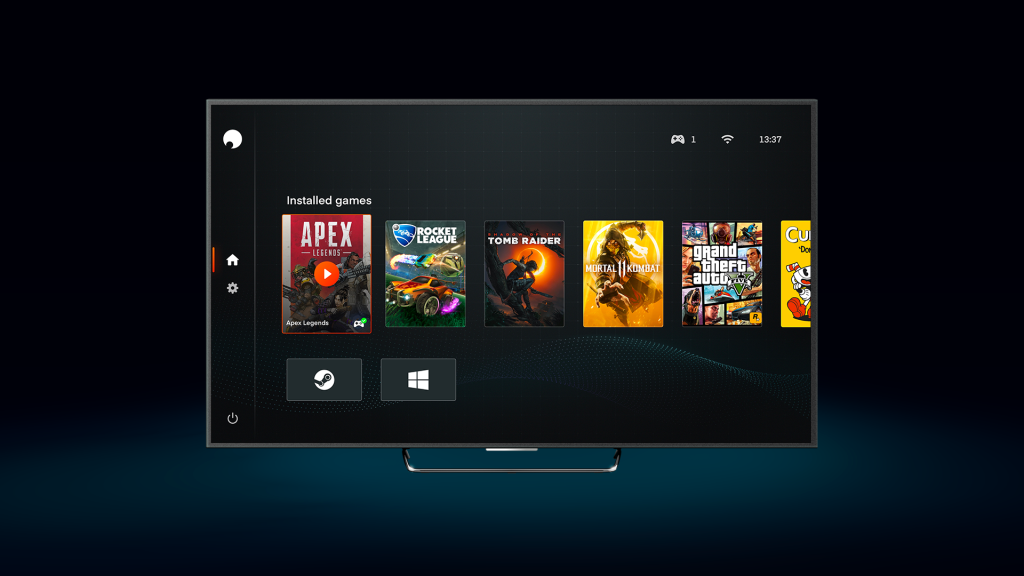 This new UI seems to address one of the main criticisms in our review of the service. A simplified UI for mobile devices and TV without having to go through the Windows 10 interface to access your games should make for a much better experience when playing on the go.
Shadow has also launched the VR Exploration Program, a beta program aimed at bringing the cloud to VR gaming. Through this beta, Shadow will work with its community to develop VR streaming to Oculus Quest headsets, which play games natively and don't require a PC or console.
We'll keep you updated as we hear more about the upcoming updates to Shadow.