News
Resident Evil Village Could Still Be Released on PlayStation 4 and Xbox One
Capcom isn't ruling out the possibility of Resident Evil Village coming to PS4 and Xbox One, but it doesn't sound like they've made a decision yet.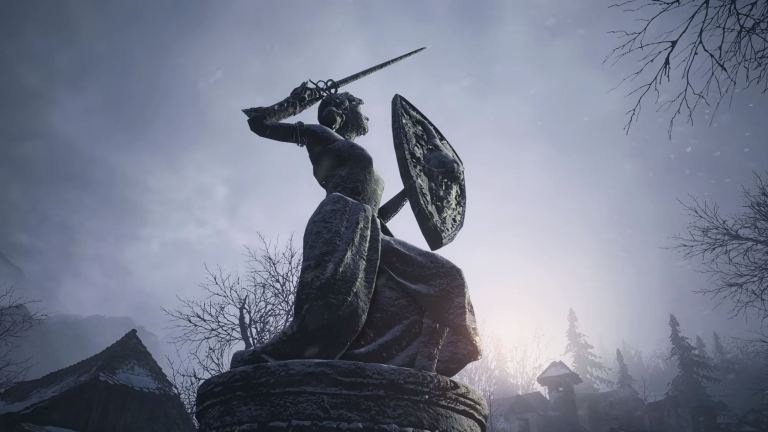 During a Tokyo Game Show presentation, Capcom producer Tsuyoshi Kanda noted that the team is looking into a way to bring Resident Evil Village to current-gen consoles as well as next-gen platforms.
"While Resident Evil Village is being developed specifically for next-generation consoles and PC, we're looking into delivering the experience on Xbox One and PS4 as well," Kanda says. "We're looking into it, but we can't make any promises. However, we will do our best in creating a top-tier survival horror experience on current generation consoles."
This news comes as quite a shock. Not only was Resident Evil 8 revealed during a next-gen showcase, but there has been no indication that Capcom was even considering the possibility of bringing the game to current-gen platforms. While Kanda himself notes that a current-gen edition of the game is not a guarantee at this time, it's highly unlikely that he would even mention the possibility if there weren't at least some serious discussions happening regarding the subject.
Speaking of which, the wording of Kanda's statement is somewhat interesting. While it's possible that the exact wording of his quote may be the result of some minor translation discrepancies, it almost sounds like the decision to bring Resident Evil Village to current-gen consoles may really come down to whether or not the studio feels like they are able to technically pull off such a port. Again, it's likely that other factors will ultimately impact Capcom's decision, but the vibe is that this is something the team is actively looking into and not just something they're throwing out there as a hopeful aside.
Still, we have some questions about how all of this would work. At the moment, we assume that a possible current-gen console version of Resident Evil Village won't be available at the same time as the next-gen versions of the title (which will likely be released in early 2021). Whether those versions are or aren't released around the same time, there's also the question of whether or not the PS4 and Xbox One versions of the game will offer a next-gen upgrade option.
In any case, we'd love to see as many people as possible get a shot to play Resident Evil Village as everything we've seen of the game thus far (and everything that we suspect to be true about the sequel) suggest that it will pick up right where the brilliant Resident Evil 7 left off in every meaningful way possible. There are also still those rumors regarding a possible Resident Evil 4 remake that we're waiting to hear more about.