News
What PS5's Price Increase Means for Xbox Series X and Nintendo Switch
As Sony confirms that the price of the PS5 will go up in many major regions, fans wonder if we'll see Nintendo Switch and Xbox Series X/S price hikes as well.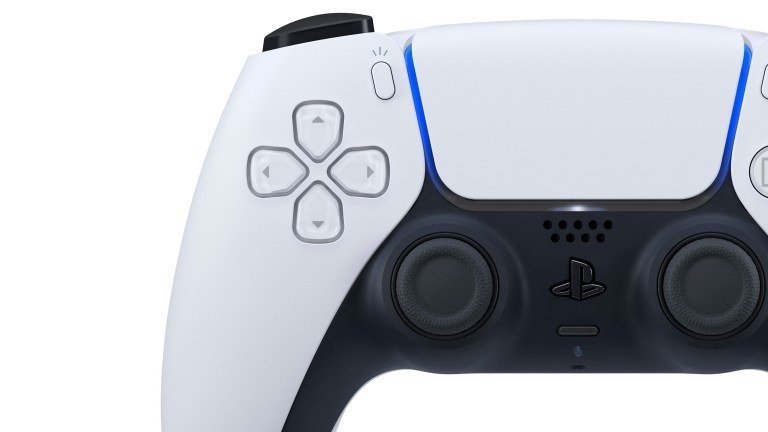 In a shocking move, PlayStation has announced that they have decided to raise the retail price of the PlayStation 5 in select regions.
"The global economic environment is a challenge that many of you around the world are no doubt experiencing," says Jim Ryan, President & CEO of Sony Interactive Entertainment, via a recent PlayStation Blog post. "We're seeing high global inflation rates, as well as adverse currency trends, impacting consumers and creating pressure on many industries. Based on these challenging economic conditions, SIE has made the difficult decision to increase the recommended retail price (RRP) of PlayStation 5 in select markets across Europe, Middle East, and Africa (EMEA), Asia-Pacific (APAC), Latin America (LATAM), as well as Canada. There will be no price increase in the United States."
You can check out that blog post for a full breakdown of the new PS5 prices in the impacted regions, but it's worth noting that the actual percentage of the price increase varies from region to region. For instance, a standard PS5 now costs £479.99 in the UK (up £30 from the launch price) while the EU price of a PS5 currently sits at €549.99 (up €50 from the launch price). Those price changes will go into effect immediately.
If you're wondering why the U.S. was not affected by these changes…well, that's a great question. Industry analyst Daniel Ahmad suggests that the current strength of the U.S. Dollar means that Sony probably didn't feel the need to raise the retail price of the PS5 in the hardware's best-selling region. Never say never, though. On a similar note, there's currently no word on when (or if) we can expect PS5 prices to go back down in the regions affected by these recent price hikes.
In the context of the times we live in, this move is not surprising. You've undoubtedly noticed the price of pretty much everything going up over the last several months, and many of those raising their prices cite the same (or similar) economic factors as PlayStation has. Even Meta raised the price of the Quest 2 headset by $100 earlier this month. At the risk of boring you with an economic lecture I don't feel fully qualified to give, it's safe to say that times are tough at the moment.
In the grand context of video game history, though, this move is genuinely surprising. Try as I might, I couldn't find another instance of a major console manufacturer actually raising the price of their flagship console in this way and for this reason. The price of a new console will of course go up if its manufacturer releases a special edition of that hardware or some kind of new bundle, but we're used to seeing console prices drop as the hardware ages rather than rise.
This already unfortunate turn of events is further complicated by the fact that supply shortages are still preventing many people from buying a PS5 at its MSRP (whether that be the previous retail price of the new one). Indeed, many gamers have already resorted to paying inflated prices for a PS5 via secondhand markets. Obviously, you can expect the price of a PS5 to go up even more via those channels as well as a result of this recent decision.
There is a lot more to say about the PS5 price hike, and we will undoubtedly say more about it as this situation unfolds in the coming weeks and months. However, you're not alone if this news leaves you wondering whether or not this means Nintendo and Microsoft intend to raise the retail prices of the Switch and Xbox Series X/S.
So far as that goes, the first thing you need to know is that we can really only speculate about Microsoft and Nintendo's long-term intentions. At the time of this writing, neither company has raised the price of their consoles or definitively indicated that they intend to do so in the future.
However, that doesn't mean they haven't addressed this subject in the past. Earlier this month, Nintendo president Shuntaro Furukawa stated that Nintendo has no intentions of raising the price of any version of the Nintendo Switch. They have reduced the size of the Switch's packaging in an effort to lower the console's shipping/manufacturing costs, but they seem genuinely interested in keeping Switch prices where they are.
Microsoft is a bit more of a mystery. Previously, Microsoft has declined to comment on whether or not they have any plans to raise the price of the Xbox Series X or Xbox Series S. Recently, they also released this statement to Windows Central:
"We are constantly evaluating our business to offer our fans great gaming options. Our Xbox Series S suggested retail price remains at $299 (£250, €300) the Xbox Series X is $499 (£450, €500)."
That statement seems to imply that the company has no current plans to raise the price of their Xbox consoles, though they don't seem willing to close the door on that possibility entirely. For what it's worth, though, most analysts seem to agree that an Xbox price hike is at least slightly less likely to happen. Not only does the U.S. make up a sizable percentage of total Xbox sales, but the Xbox Series S was seemingly designed for the specific purpose of offering a "budget" entry point into next-gen gaming that was also cheaper for Microsoft to manufacture. That doesn't necessarily affect the Xbox Series X's situation, but again, Microsoft and Sony are in slightly different situations at the moment in many ways.
All things considered, the most important takeaway from this news (besides the immediate PS5 price increase) may be the fact that the PS5 price hike situation creates a clear precedent for future price increases. Sony was undoubtedly hesitant to make this move in the first place, but now that they have, it may be slightly "easier" for other companies to make similar decisions moving forward. Again, strange times.