News
PlayStation Play at Home Program Includes Free Copies of Uncharted and Journey
The PlayStation team is hoping to make things easier on developers and gamers with the Play at Home initiative.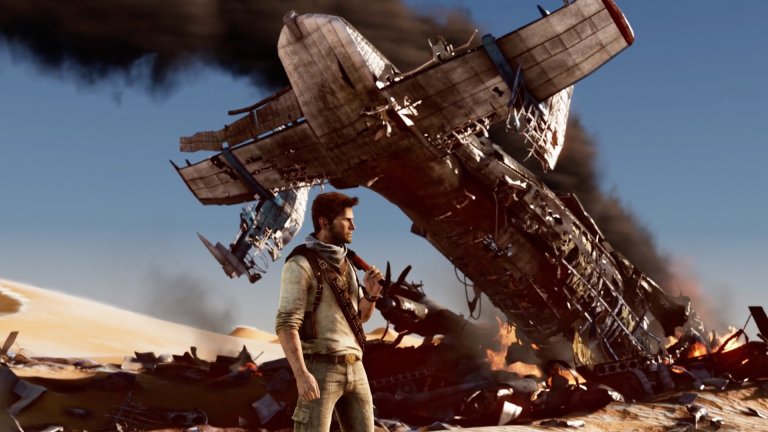 In response to the spread of the coronavirus, the PlayStation team has announced a new program known as the Play At Home initiative.
"People all over the world are doing the right thing by staying home to help contain the spread of COVID–19," reads a post on the PlayStation blog. "We are deeply grateful to everyone practicing physical distancing and take our responsibility as a home entertainment platform seriously, so we are asking our community to continue supporting the safe choice and the need to Play At Home. As a thank you to all who are doing their part to lessen the impact of this pandemic, Sony Interactive Entertainment is pleased to announce the Play At Home initiative."
The Play at Home initiative consists of two main benefits. The first is more consumer-facing and will see Sony release more free games designed to entertain those who are quarantining and, in the words of the PlayStation team, "make those occasionally dull moments more exciting." The second benefit will target developers and see Sony donate quite a bit of money to smaller game studios who may be struggling at this time.
Let's start with those free games. To kick off this initiative, Sony will offer Uncharted: The Nathan Drake Collection and Journey for free to all PlayStation 4 owners via the PlayStation store. The free versions of these games will be available from April 15th starting at 8 pm PDT and will remain available until May 5 at 8 pm PDT. These are permanent copies of these games, so you will retain them even after the promotion is over.
It's obviously easy to recommend free games (in fact, you can find some great ones to play during quarantine right here), but these particular games happen to be some of the best available for PlayStation 4. The Uncharted Collection compiles the first three Uncharted games, which all rank high among the best PlayStation 3 games ever made on top of being some of the best action games of all-time. Journey, meanwhile, is an inventive co-op experience that many consider to be one of the most beautiful games ever made.
On the developer side of things, SIE has started a $10 million fund designed to support independent and smaller game studios. There's no word at this time regarding how that money will be distributed, but Sony has said that more details will be coming soon.
It's also not clear at this time whether more free games are on the way as part of this imitative, but if you have a PlayStation Plus account, you can always check out that program's monthly collection of free games.