News
Outriders Release Time: When Can You Start Playing the Game?
Outriders is one of the biggest games of the early part of 2021, but when will you actually be able to start downloading and playing it? Here's what you need to know: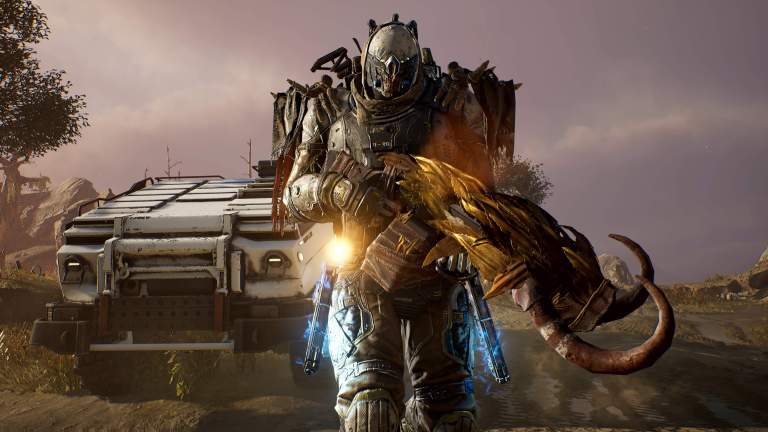 Outriders is proving to be one of the most exciting game releases of the early part of 2021. While the buzz around the game was admittedly muted at first, a successful demo and the news that the game will be available on Game Pass as a day one release have put the looter shooter on the radar of many gamers looking for something new.
That's all great, but we know you're here to see when you'll actually be able to play Outriders. The answer to that question is surprisingly complicated. Square Enix and developer People Can Fly are utilizing a somewhat strange release structure for Outriders, which means that you're going to have to keep an eye on the clock (and probably do a little math) if you're looking to start playing the game as soon as possible.
Here's what you need to know about Outriders release time and all other important day one information:
What Time Does Outriders Come Out?
Outriders has kind of an odd release schedule compared to other major games. When you'll be able to play the game depends on your platform and location.
Here's the simplest way to see when you'll be able to finally playing Outriders:

– If you are playing Outriders on Xbox or PlayStation, you'll be able to start the game at midnight on April 1. There's no global release time for the game, so whenever it's 12 am on April 1st, you should be able to start playing Outriders on all compatible PlayStation and Xbox consoles.
– One exception to that rule applies to Outriders players in the U.S. There, that 12 a.m. release time is based on the EST timezone. That means that U.S. gamers will be able to start playing the game at 12 am EST on April 1st, 9 pm PST on March 31st, 11 pm CST on March 31st, and 10 pm MDT on March 31st. Aren't time zones fun?
– PC and Stadia players will need to wait until 09:00 am PST on April 1st to start playing Outriders. Why the time difference? The Outriders team says that the unique structure of those platforms allows for a global release time and that releasing the game then will better help ensure that they're able to support the game in case any launch day issues emerge.
Basically, some fans are going to be able to technically dive into Outriders a bit earlier than others, but by the end of April 1st, everyone should be able to start playing the game.
When Will Outriders Be Released on Game Pass?
Microsoft surprised quite a few people by revealing that Outriders is coming to Game Pass. Even better, Square Enix and Microsoft have confirmed that Outriders will be a day one release on that service. That means that Game Pass subscribers will be able to start playing the game as soon as it is available on Xbox platforms. As noted above, the exact release date will depend on your location and the exact platform you're playing Outriders via Game Pass on.
Can You Pre-Load Outriders?
Yes you can. Any console gamers who pre-ordered Outriders can start downloading the game right now regardless of what region they are in. Unfortunately, that means that you will not be able to pre-load Outriders on Game Pass ahead of its release.
Sadly, you're also not able to pre-load Outriders on Stadia and PC. You're going to have to wait until its April 1st launch hour on those platforms to start installing the game.
How Big is Outrider's File Size?
Early information suggests that Outriders is going to be a pretty big game, but its exact file size depends on what platform you're playing the game on.
We're waiting on the final numbers, but estimates suggest that the PlayStation and Xbox versions of Outriders are going to check in at over 80 GB. The game's PC system requirements advise having at least 70 GB of free space available, so the Stadia version of the game should weigh in at a somewhat similar size.
Will Outriders Demo Progress Carry Over to the Full Game?
Surprisingly, the progress you made in the Outriders demo will be applied to the final game.
The Outriders demo basically consists of the game's first chapter, so any progress you've made in that chapter (including your level and gear) will be present in the full game. Of course, you'll need to play Outriders on the same profile you use to play the demo, and you also won't be able to carry that progress between platforms.