News
Nintendo Direct 2/17 Trailers: Super Smash Bros, Mario Golf, Zelda, and More
Nintendo's first major Direct presentation in over a year is finally here. Here's where to watch all of the trailers for the studio's biggest upcoming games.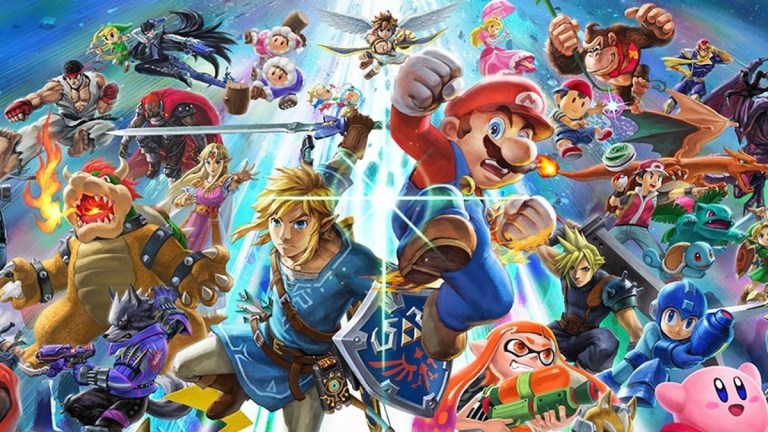 It's been quite a while since Nintendo has hosted a substantial Direct presentation that focuses on trailers and news for the biggest upcoming Switch games. In fact, this February 17th showcase was the Nintendo Direct of its kind since September 2019.
Of course, the long gap between such presentations is understandable given that the COVID-19 pandemic delayed production schedules across the industry and impacted everyone's ability to share substantial updates about their upcoming releases. As a result, 2020 Nintendo Direct presentations were highlighted by a celebration of Super Mario's 35th anniversary, indie showcases, and various Super Smash Bros. updates. At least Switch owners had Animal Crossing to keep them occupied.
Even still, the long wait for another Nintendo Direct presentation has sent the always wild speculation that comes with these showcases into overdrive. Before the show started, fans were already resurrecting franchises such as Star Fox and F-Zero in anticipation of what you would have been lead to believe was going to be the biggest thing to happen to Nintendo since the release of the NES.
As Nintendo warned us, though, this presentation largely focused on Nintendo Switch games scheduled to be released in the first half of 2021 as well as updates to existing Nintendo Switch games such as Super Smash Bros. Ultimate. Along with those announcements, it also offered a brief look at some upcoming titles like Splatoon 3 that won't be available until 2022.
At a time when more than just scalpers are finally starting to get their hands on the PlayStation 5 and Xbox Series X, though, it's understandable that Nintendo fans are looking towards the future. The Nintendo Switch has been a historically successful console that shows no signs of slowing down, but as PlayStation and Xbox fans look forward to the releases of major games like God of War 2 and Halo Infinite, the Nintendo Switch's lineup is facing increased scrutiny.
So far as that goes, this presentation left a lot of unanswered questions on the table. When will The Legend of Zelda: Breath of the Wild 2 finally be released? Is Nintendo working on a brand-new Super Mario game? What's happening with Metroid Prime 4 and the company's other dormant franchises? Will Nintendo Switch Online ever be expanded to include free N64 games? For that matter, where was New Pokemon Snap?
We didn't get the answers to every burning question we have for Nintendo, but if you're ready to finally take a peek at what the future of the Nintendo Switch has in store, then be sure to watch all of these new trailers straight from Nintendo's Direct presentation:
Super Smash Bros Ultimate – Pyra & Mythra Reveal Trailer
Fall Guys Switch Trailer
Famicon Detective Club Trailer
Samurai Warriors 5 Switch Trailer
Monster Hunter Rise Trailer
Mario Golf: Super Rush Trailer
No More Heroes 3 Trailer
DC Super Hero Girls: Teen Power Trailer
Miitopia Trailer
Neon White Switch Trailer
Animal Crossing Super Mario Bos. Update Trailer
Star Wars: Hunters Trailer
Project Triangle Strategy Trailer
Tales From the Borderlands Switch Trailer
Plants vs. Zombies: Battle For Neighborville Switch Trailer
Knockout City Switch Trailer
Ninja Gaiden Master Collection Switch Trailer
Hyrule Warriors: Age of Calamity Expansion Pass Trailer
World's End Club Trailer
The Legend of Zelda: Skyward Sword HD Trailer
Splatoon 3 Trailer
Legend of Mana Switch Trailer
Ghosts n' Goblins Resurrection Trailer
Bravely Default 2 Trailer