Features
Best PC Games to Play in 2021
These are the PC games you should keep an eye on this year!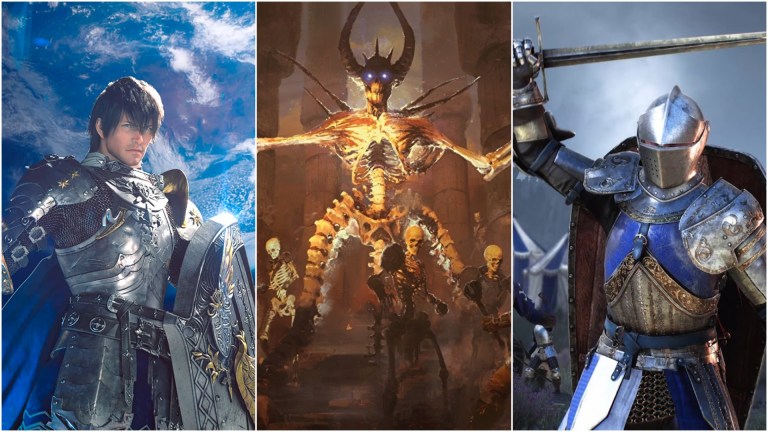 We're entering a golden age for PC gaming. The next generation of graphics cards are capable of pumping out 4K graphics and high FPS on almost any big name release, and real-time raytracing is taking graphics to new heights that weren't possible just a couple years ago.
Add in Sony bringing more PlayStation ports to the PC and nearly every Xbox exclusive making its way to PCs as well, and a high-end gaming computer looks to be the definitive way to play almost anything over the next few years.
The following is a list of the most anticipated games coming to home computers this year. While release dates are always flexible, these are only titles that have already been released or officially confirmed for 2021.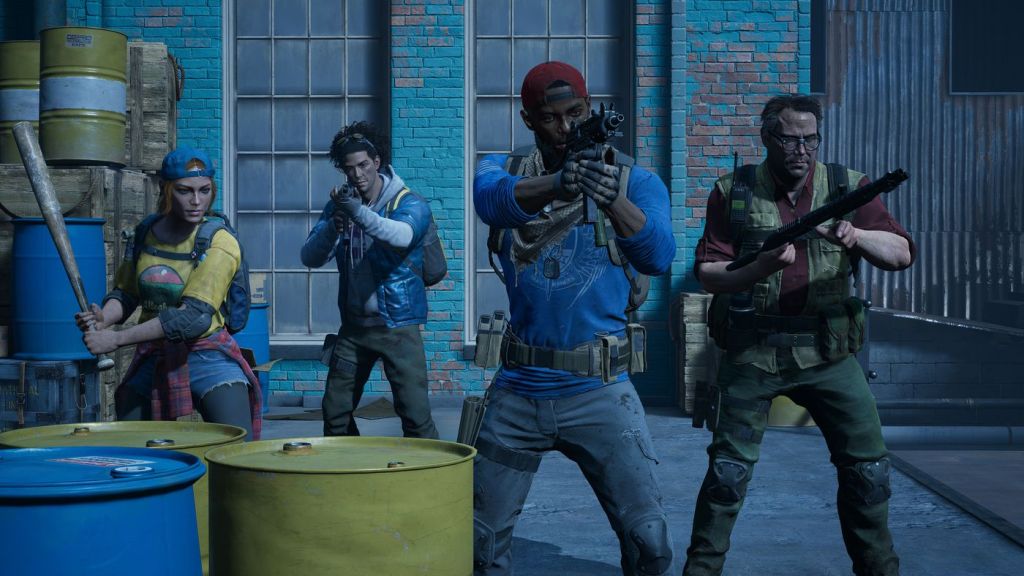 Back 4 Blood
June 22 | Turtle Rock Studios
Despite persistent rumors of a third Left 4 Dead game entering development, it's been more than a decade since Valve has released a new entry in the beloved co-op zombie series. Enter Turtle Rock Studios, the studio behind the original Left 4 Dead game, with a spiritual successor, Back 4 Blood.
By all accounts, Back 4 Blood plays a lot like Left 4 Dead. There are safe rooms, tons of melee weapons, an AI director who constantly changes things up, and zombies. Lots and lots of zombies. But there will also be perk cards that add interesting perks and buffs to the experience, making each playthrough unique. If Back 4 Blood can capture the spirit of the original Left 4 Dead, it should be fantastic.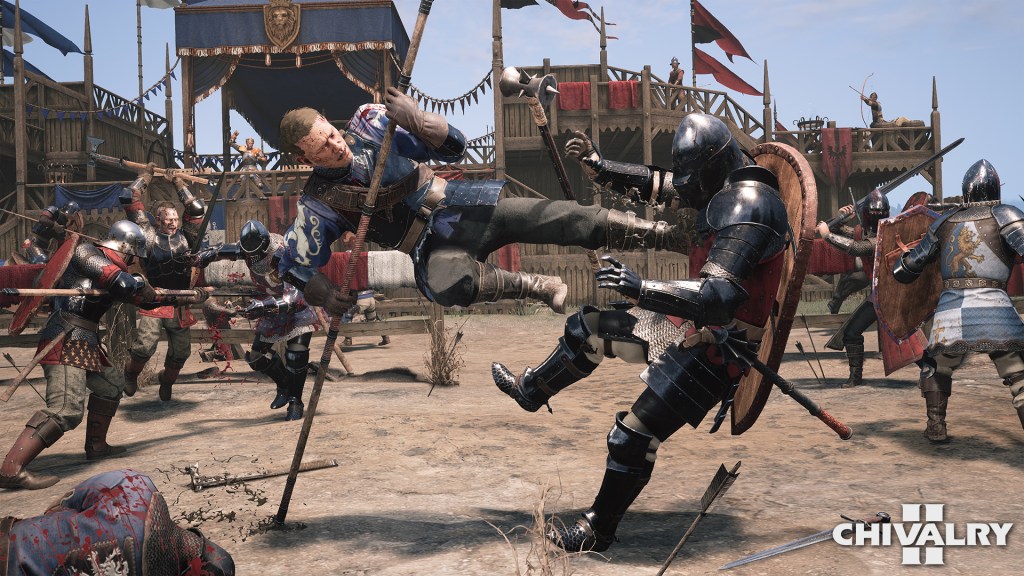 Chivalry 2
June 8 | Torn Banner Studios
Chivalry was once considered one of the PC's premier multiplayer titles. Could the sequel follow in its footsteps? We'll find out pretty soon when Chivalry 2 launches exclusively on the Epic Games Store. According to Torn Banner Studios, the sequel aims to deliver combat that's deep enough to keep players interested for awhile, yet easy for newcomers to pick up for the first time.
The latest gameplay videos show off lots of brutal medieval melee combat, with battlefields absolutely drenched in blood after a few minutes of 64 players hacking away at each other. This should be on your must-buy list in June!
Deathloop
May 21 | Arkane Studios
The best way to describe Deathloop is Hitman meets Groundhog Day. You play as Colt, an assassin stuck on a mysterious island, who must take out eight targets before midnight. If you die or fail to eliminate all targets, the day resets, and you'll have to start all over again. And all the while you're also being hunted by Julianna Blake, a rival assassin who doesn't want you breaking the time loop. She can be controlled by either the AI or another player.
Arkane has a great track record when it comes to unique first-person games like Prey and the Dishonored series. If Deathloop's heady concept can hold up, it could be another home run for the developer.
Diablo 2: Resurrected
TBA | Vicarious Visions
While Diablo III's reputation has improved substantially since its controversial 2012 launch, there's still a vocal group of gamers who prefer the second game in Blizzard's genre-defining action RPG series. Knowing how much this game means to a lot of people, Vicarious Visions has said it's not out to reinvent the wheel for Resurrected. The updated 3D graphics will display in 4K, but you can switch back to the original graphics at any point with the press of a button.
And while there will be some quality of life improvements like a shared item stash and automatic gold pickup, don't expect any revolutionary changes that will spoil the original experience. This should be exactly what we need to tide us over until Diablo IV hits.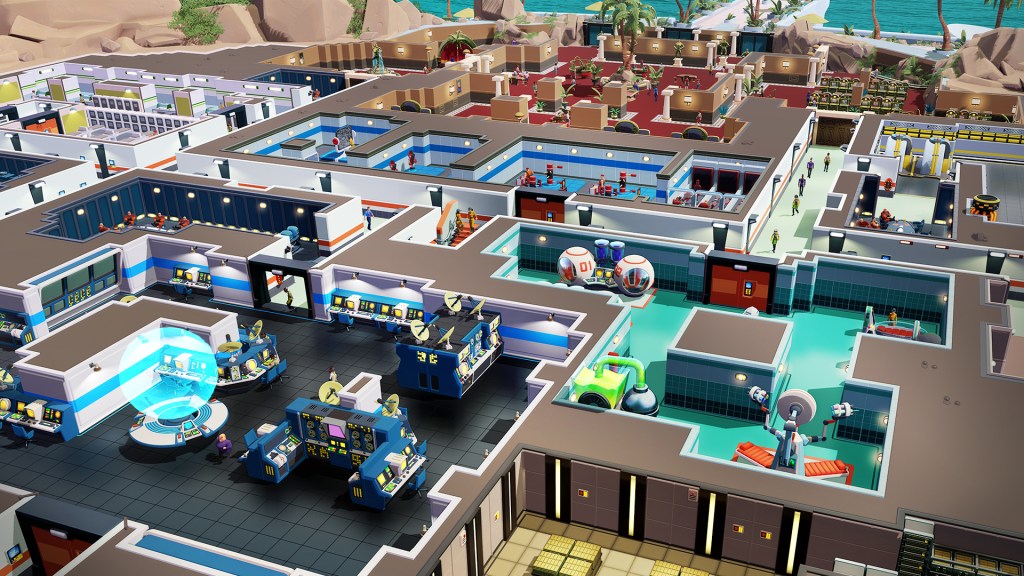 Evil Genius 2: World Domination
March 30 | Rebellion Developments
It's taken 17 years to get a sequel to the criminally underrated Evil Genius, but it's finally here. If you never had the pleasure of playing the original, imagine being a James Bond villain and managing your own secret lair to build a weapon of mass destruction and eventually take over the world. Yeah, it's pretty awesome.
World Domination promises to be a bigger and better sequel. You'll be able to pick from four different evil geniuses at the start of the game and one of three islands. Each minion in your lair now has their own personality and traits, so you'll have to use them more strategically than ever to prevent the Forces of Justice from foiling your evil plans.
Far Cry 6
TBA | Ubisoft
Far Cry 6 was originally supposed to be out by now, but development has slowed due to the Covid-19 pandemic. It's still expected to be out in 2021, though. According to Ubisoft, the theme of the game is revolution against an oppressive government, with substantial research going into how and why revolutions are fought to better develop the game's setting and story.
Ubisoft certainly picked the right actor to lead an oppressive government, with Breaking Bad and Mandalorian villain Giancarlo Esposito portraying the nefarious "El Presidente" who we'll be looking to topple later this year.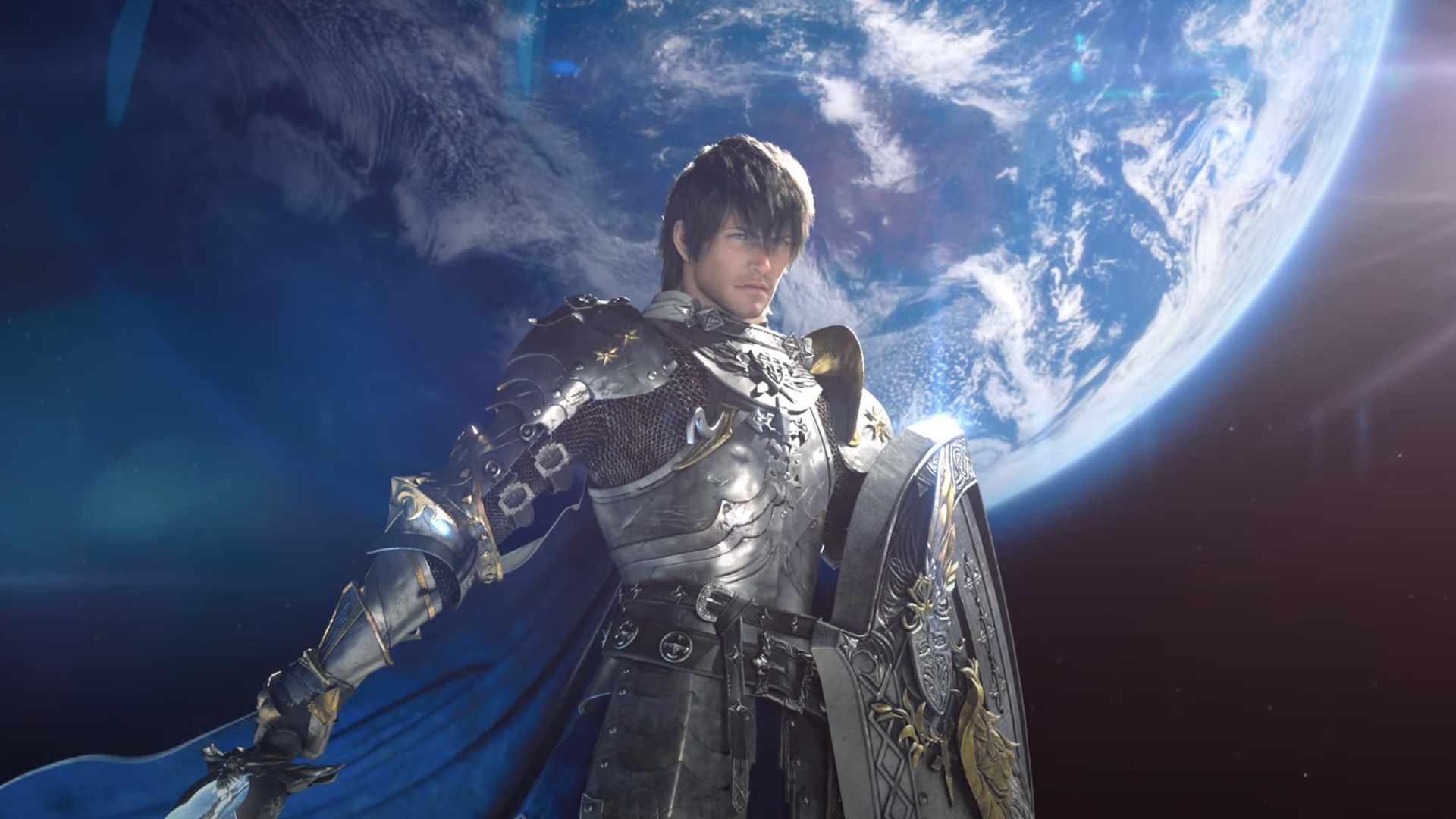 Final Fantasy XIV: Endwalker
TBA | Square Enix
After one of the worst MMORPG launches ever, it's a miracle that Final Fantasy XIV is still around a decade later. Not only did Square Enix turn things around, this game is now regarded as one of the very best in the genre.
Endwalker, the game's fourth major expansion pack will conclude the story of the warring gods Hydaelyn and Zodiark, which has been running since the game's 2013 relaunch. This won't be the end of the MMO, though. Square still says it has several years worth of stories to tell.
Along with the obligatory new zones and quests, Square has promised two new classes. The first one shown so far, the sage, is a healer who battles with floating swords.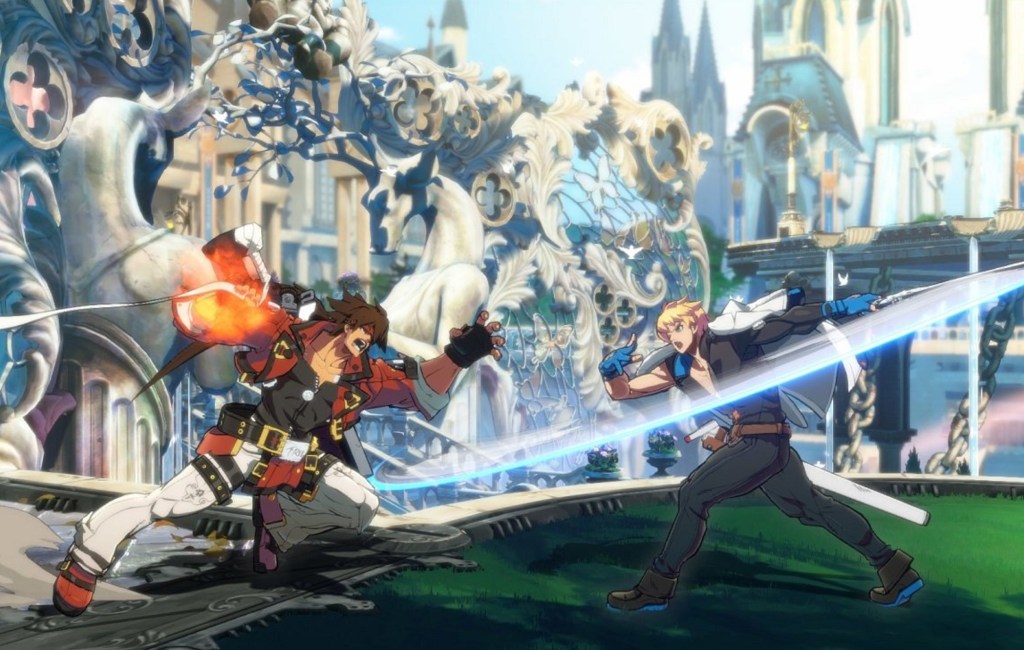 Guilty Gear Strive
April 9 | Arc System Works
The Guilty Gear series has never quite received the same attention as fighting games like Mortal Kombat and Street Fighter, but the franchise has quietly earned a reputation as a technically sound alternative for the competitive fighting game community.
The footage of Guilty Gear Strive released so far looks stunning. Arc has perfected the 3D polygonal character on a 2D plane, and the gameplay promises to be more accessible than ever, with the addition of a new dash button and a "wall-stick hit-state" which allows characters knocked into walls to slide down and continue fighting back.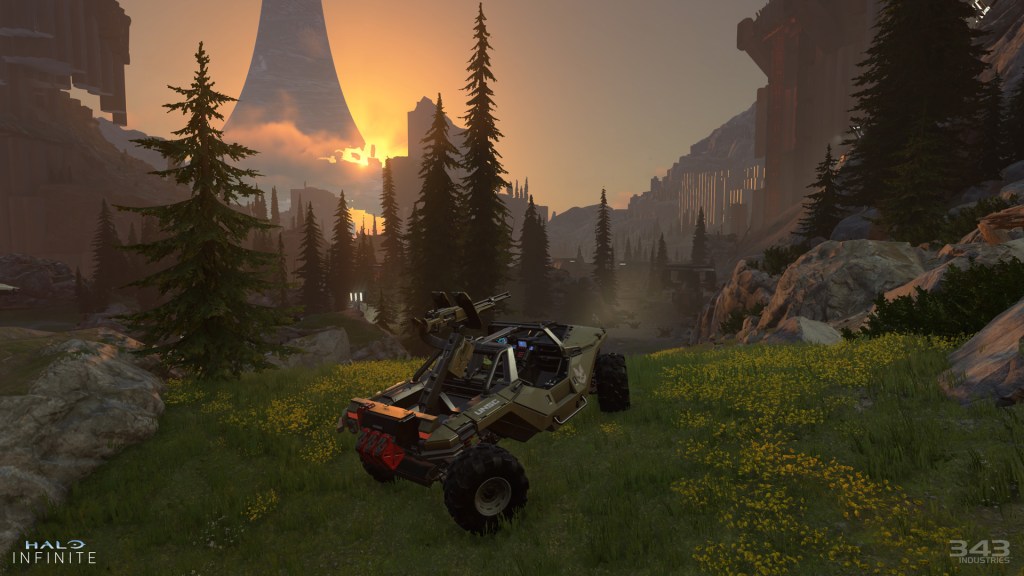 Halo Infinite
TBA | 343 Industries
Halo may be Microsoft's flagship franchise, but it's always had a complicated relationship with the PC, with entries only being ported years after their initial release on Xbox (if at all). Halo Infinite will be the first mainline entry in the series to show up on both console and PC at launch, and it's currently expected some time in the fall.
Halo Infinite's public unveiling last year didn't quite go as planned, with footage receiving a rather frosty reception from most fans. There are a lot of rumors of development troubles online, but Microsoft has a good track record of pulling its Halo games together in time for release, so hopefully we'll end up with another classic game in the series later this year.
Hitman 3
January 20 | IO Interactive
Hitman 3 makes murder fun. Yes, there's a lot of murder in video games, but true to its namesake, Hitman is more about the setup than the execution. No other franchise has perfected the thrill of expertly sneaking into an area, tracking down a target, and setting up an unfortunate "accident" to get away unscathed. Or just go in guns blazing like a maniac if that's your kind of thing.
With Hitman 3, you can even import levels from the previous two games to get the full "World of Assassination" experience, but expect further updates throughout the year, including ray tracing.
Humankind
April 22 | Amplitude Studios
As popular as the Civilization series has become over the last three decades, it's surprising that few developers have been up to the challenge of developing a competitor to Sid Meier's classic creation. Humankind could be up to the task, though. You'll lead your civilization across six different eras of human history, selecting one of 10 different civilizations in each era. You can handle relations with other societies diplomatically, but if that goes south, combat is handled as a tactical RPG.
Developer Amplitude Studios has been dipping its toes into the 4X genre over the last decade with the well-received Endless Space and Endless Legend, and now the team are looking to apply everything they've learned from those games into Humankind.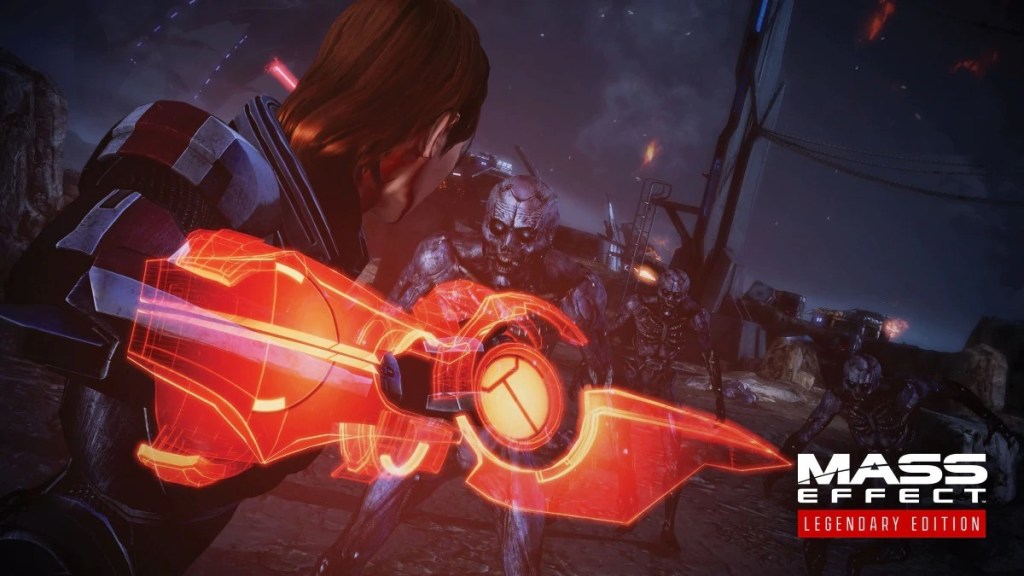 Mass Effect Legendary Edition
May 14 | BioWare
Gamers have been clamoring for a re-release of the Mass Effect trilogy for years, and the Legendary Edition looks to exceed expectations. All three games will support 4K resolution, higher frame rates, and new graphical effects. The original Mass Effect in particular has seen a number of improvements akin to a partial remake, with improved combat, re-tooled enemy AI, and a faster Mako vehicle for traversing the Milky Way's many planets.
While the Legendary Edition will include almost all of the DLC from the original trilogy (including some rather awesome add-ons like Lair of the Shadow Broker and Omega), BioWare has also announced a few omissions. Mass Effect 3's lauded multiplayer mode isn't going to make the cut, and Pinnacle Station, a much-maligned arena style add-on for the first game won't be included either due to the loss of its source code.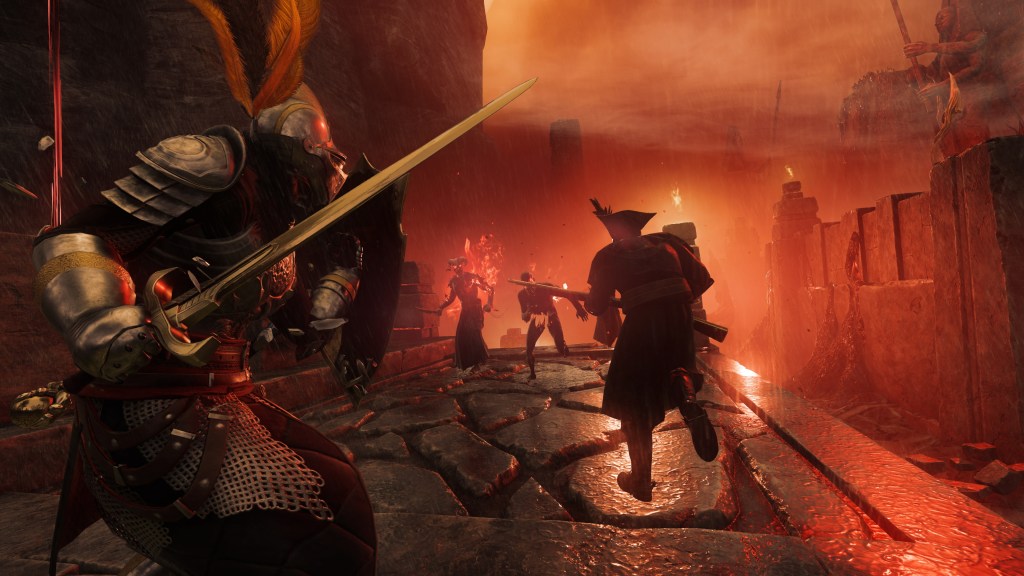 New World
August 31 | Amazon Games
Amazon has had its sights set on the gaming world for quite some time, quietly pumping money into a number of projects, and New World could be its breakthrough hit. In this MMORPG set on an unnamed land in the Atlantic Ocean in the 1600s, you'll wield bows, hammers, hatchets, magical staffs, musket rifles, spears, and swords against a variety of fantastical creatures. There will also be plenty of opportunities to gather resources, craft and build settlements. Best of all, there's no monthly fee to play.
Launching a new IP is always difficult, and MMOs are a particularly difficult genre to break into, but if any company has the resources to succeed, it's Amazon.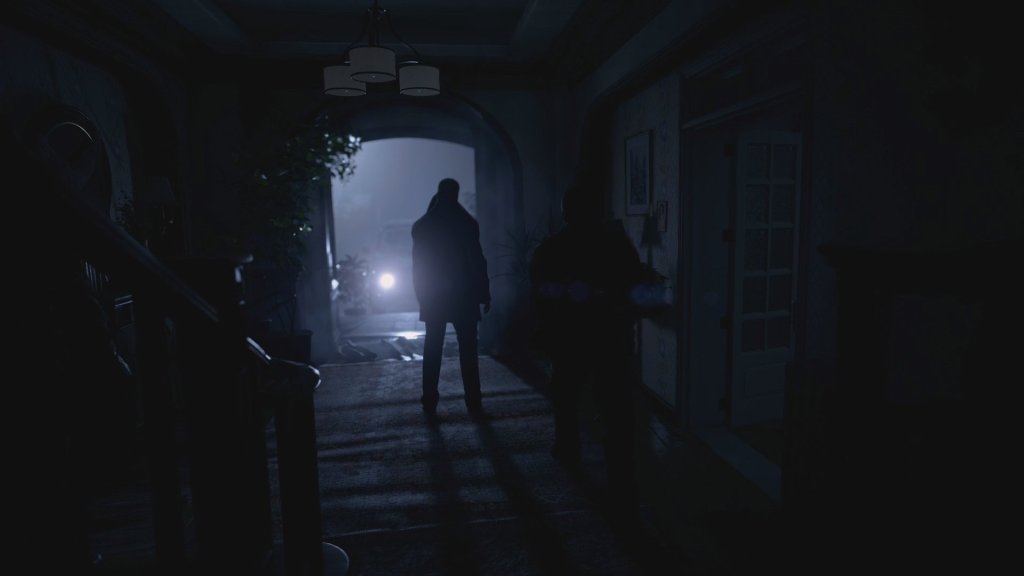 Resident Evil Village
May 7 | Capcom
There was already a ton of hype for the eighth main installment in the Resident Evil franchise following its initial reveal last year, but the introduction of antagonist Lady Dimitrescu aka "Tall Vampire Lady" has put the hype train in overdrive. We still don't know a lot about the story, but we do expect there will be plenty of run-ins with the 9-foot tall lady and her vampiric daughters.
Village's first demo gave us our first glimpse of stunning European manor rendered in 4K with ray tracing. The RE Engine was already a looker on last-gen hardware, but Village should be even more stunning when running on a newer graphics card.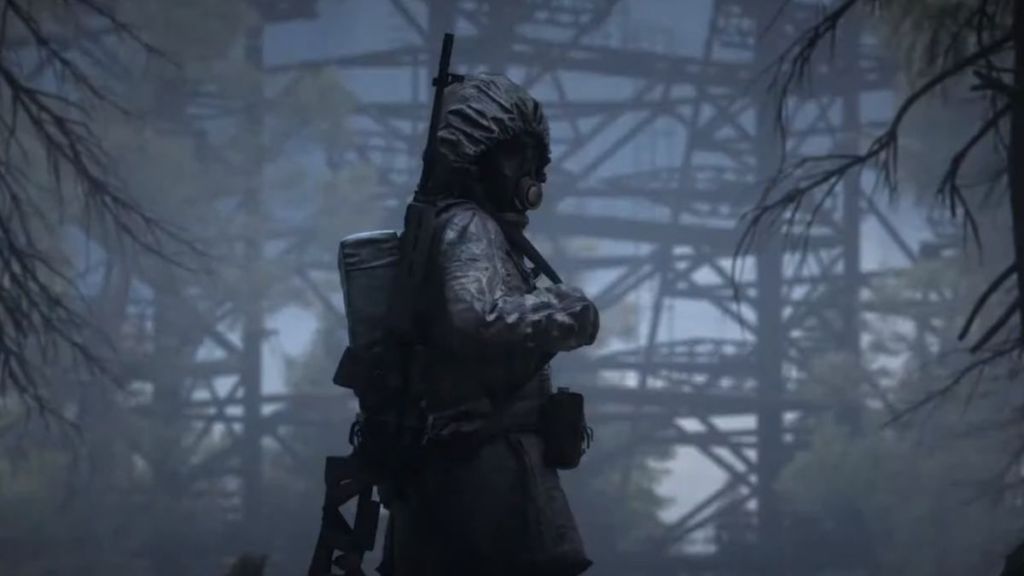 S.T.A.L.K.E.R. 2
TBA | GSC Game World
We still know remarkably little about S.T.A.L.K.E.R. 2, a game that's scheduled to release by the end of the year. In December, GSC Game World released an in-engine teaser trailer that looked impressive, with a first-person view of someone running down a hallway in a dilapidated building around Chernobyl.
If the previous games in the series are any indication, we should be in for some truly terrifying encounters and harrowing firefights with twisted irradiated mutants. Here's hoping we get more info soon.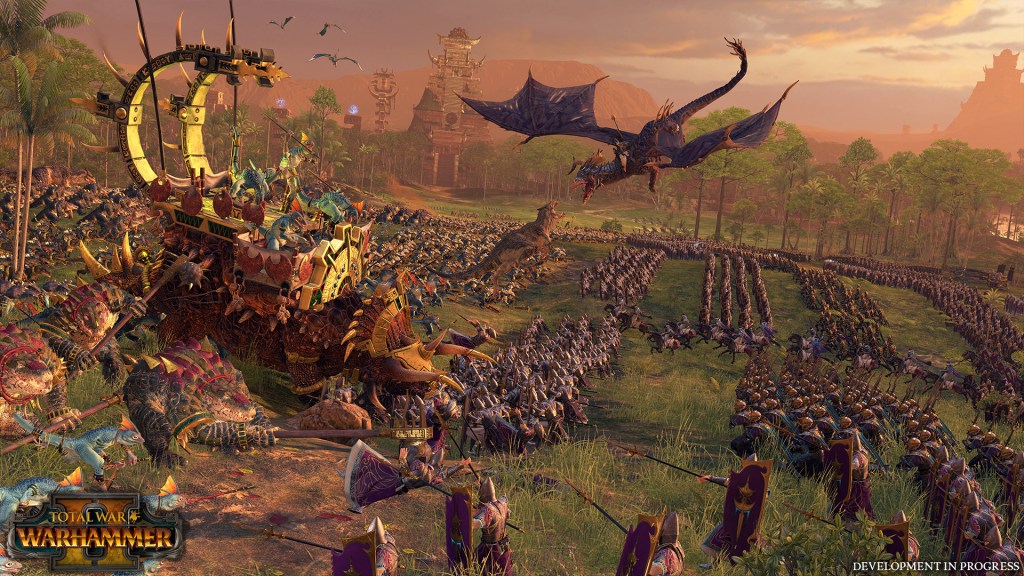 Total War: Warhammer III
TBA | Creative Assembly
The trailer for the final entry in Creative Assembly's Total War: Warhammer trilogy looks very cool, with humans mounted on horses and polar bears facing down chaos demons on a frozen battlefield.
The campaign is said to be twice the size of the one in Total War: Warhammer II, and those who own the DLC for all three games will have access to a combined map that will combine patches from maps from all three games for an absolutely massive strategy experience.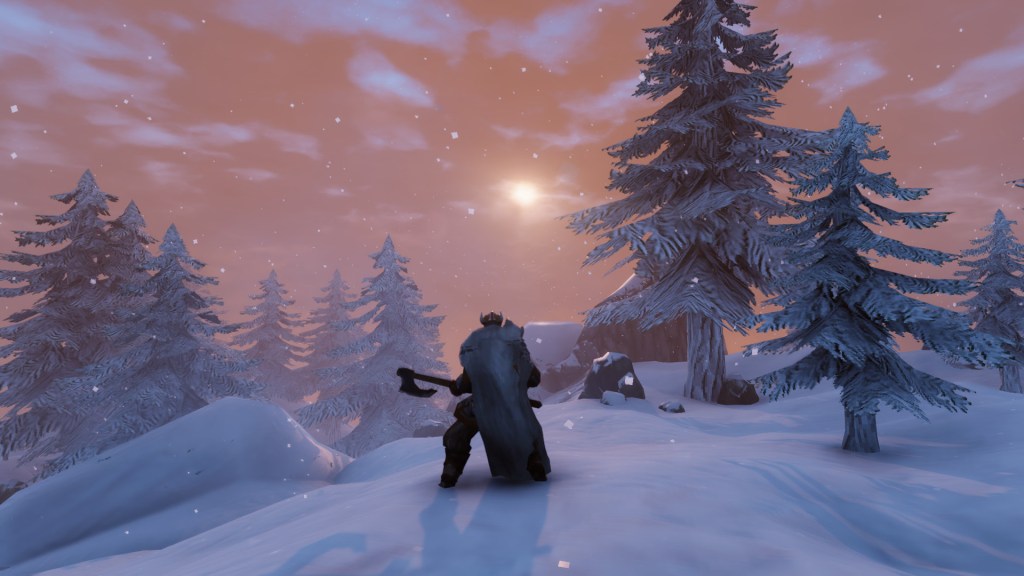 Valheim
February 2 | Iron Gate AB
Valheim came out of nowhere to become one of the big success stories of 2021, selling more than a million copies less than three weeks after its early access release. If you aren't caught up on the latest Steam phenomenon, think of it as Minecraft mixed with Assassin's Creed Valhalla. You and up to nine other friends are dropped off in the middle of a Viking afterlife to survive, craft, and battle mythical creatures.
Iron Gate AB has been vague about what exactly to expect from future updates, but the studio has teased future customization options for homes and ships, and eventually even a new biome to explore.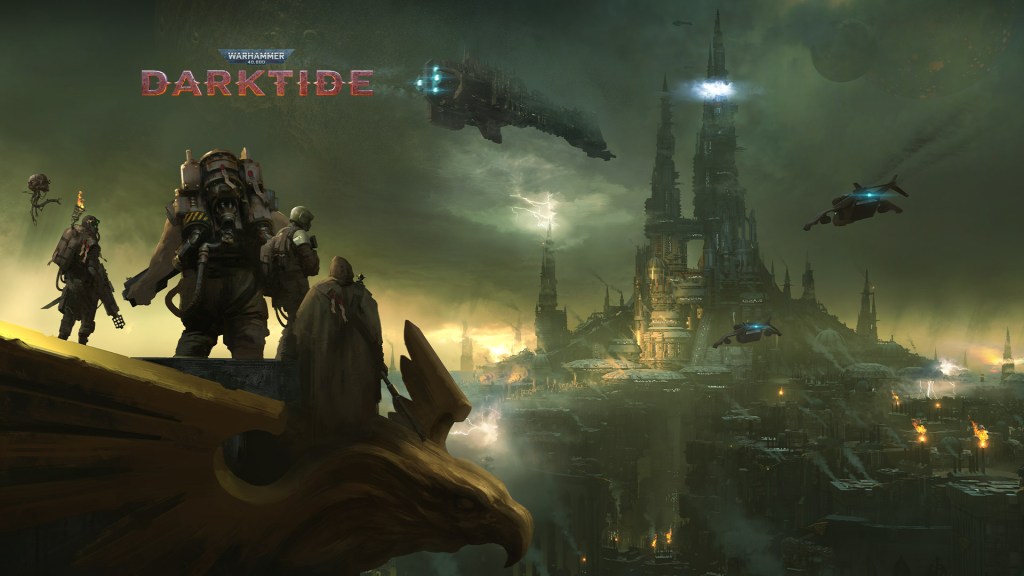 Warhammer 40,000: Darktide
TBA | Fatshark
There have been dozens of Warhammer video games over the years, but few have found the success and crossover appeal of Fatshark's Vermintide games. It turns out that mowing down waves of enemies with three of your friends is just plain fun, no matter the setting.
Darktide features the same Left 4 Dead-inspired gameplay, but moves the battle to the futuristic Warhammer 40,000 setting, incorporating more gunplay along the way. If you liked the Vermintide games, this is pretty much a must-have.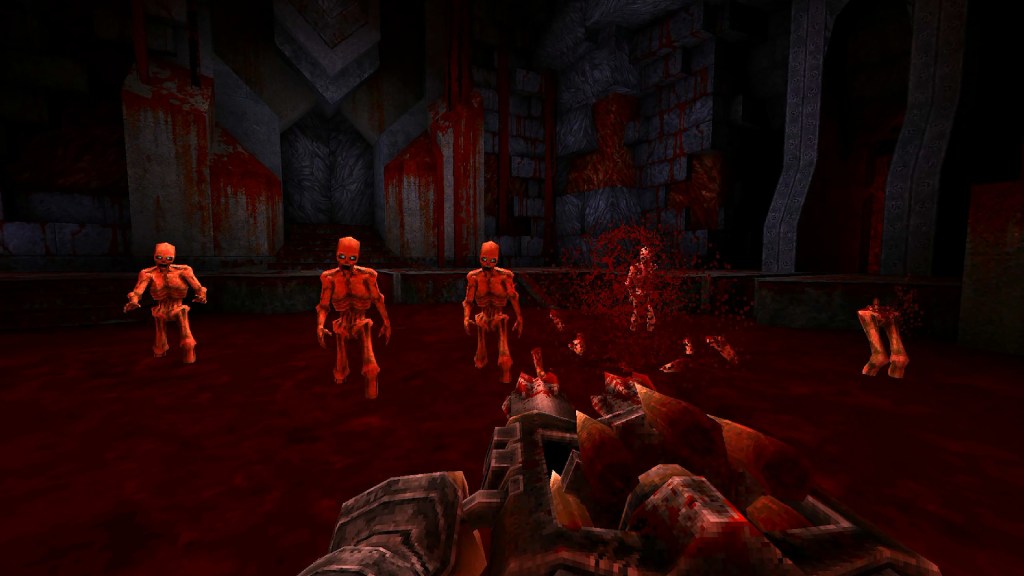 Wrath: Aeon of Ruin
TBA | KillPixel
First-person shooters have come a long way in the last couple of decades, but some times you just want to run and gun in a dark fantasy setting as quickly as possible. And remarkably few modern games provide that experience. Enter Wrath: Aeon of Ruin, a spiritual successor to Quake, Doom, and Hexen, built on the 25-year-old Quake Engine.
Wrath has been in Early Access since November 2019, and what's been released so far is very promising, looking and sounding like a lost PC shooter from the late '90s. The full game should be out later this year.