News
Outriders Release Date Delayed Until 2021
Outriders is the latest game to be delayed until 2021. Here's what you need to know: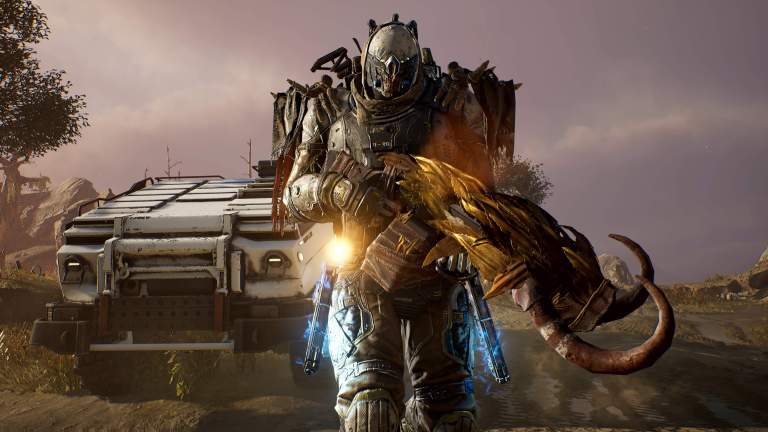 Square Enix has announced that Outriders' release date has been delayed as a result of complications caused by the COVID-19 pandemic.
"It had been our full intention to deliver Outriders to you within the Holiday 2020 season," says Toby Palm, Outriders Community Manager, in a blog post. "COVID-19 has certainly affected our operations over the past months, but the teams have all worked extremely hard to adapt to changing circumstances. While the core game is now in a largely complete state, our testing operations were unfortunately among the most affected by the work-process-restructuring caused by the novel coronavirus. To that end, we need a bit more time to get it right and ensure that the Outriders experience will be as smooth and issue-free as it possibly can be when we launch. It is our utmost priority to give you the best and most complete Outriders experience possible, at all costs."
At present, Outriders is scheduled to be released on February 2, 2021, for PlayStation 5, Xbox Series X/S, PS4, Xbox One, and PC (Steam & Epic). The game will also be released for Stadia at an unconfirmed time.
This blog post also confirms that Outriders will offer a "complete cross-play experience" that allows players from all platforms to play with each other. Additionally, PlayStation 4 and Xbox One gamers will be able to upgrade their copies of Outriders to the next-gen editions of the title for free via those consoles' content upgrade programs.
News of the delay will no doubt disappoint fans looking to get their hands on Outriders by the end of the year, but at this point in 2020, the hope is that everyone realizes we do not live in an age of certainty. While not every studio has referenced the pandemic when revealing that their games have been delayed, it's almost certainly been the cause of most 2020 game delays one way or the other.
The good news is that Outriders is shaping up to be another hit for Bulletstorm developer People Can Fly. The studio has long been praised for its fast-paced shooters, but Outriders' co-op RPG elements could just provide the game the kind of longevity that some of the developer's previous works haven't necessarily enjoyed.
So while it stings a bit that we'll have to wait a little longer to play Outriders, it now becomes the latest entrant in what's shaping up to be a very busy upcoming year for gaming.