News
Super Mario 3D All-Stars Collection Gets September Release Date
Three of the best Super Mario games of all time are included in the Super Mario 3D All-Stars Collection.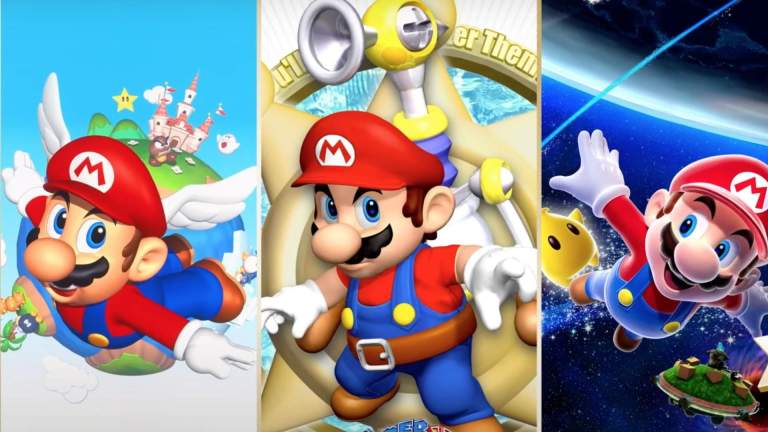 Nintendo has revealed the Super Mario 3D All-Stars Collection for Nintendo Switch, which includes Super Mario 64, Super Mario Sunshine, and Super Mario Galaxy.
Each of the three games in the collection has been updated to take advantage of the Nintendo Switch's capabilities. Their resolutions have been enhanced, they can all be played with two Joy-Con controllers, and Super Mario Sunshine will support a 16:9 aspect ration. Interestingly, the reveal video suggests that only Sunshine will support that last feature, but we're still waiting for clarification on that topic.
It's also noteworthy that Super Mario Galaxy 2 is not included in this collection. Many consider Galaxy 2 to be one of the best Mario games ever, so it's not entirely clear why it's not included in this collection. While it's possible that Nintendo is saving its release for a later date, they did not reference the sequel during the recent broadcast.
While we doubt that these games need much introduction, humor me while I reminisce about them a bit. Super Mario 64 is obviously one of the most important games ever made (you could argue it's the most important 3D game ever made in terms of technological innovations), but it is interesting to see that this will seemingly be a port of the N64 version and not the DS version which featured a fascinating (if wonky) multiplayer mode.
Super Mario Sunshine is arguably the most interesting game in this bunch, simply because it's the game that's still being revisited and reanalyzed all these years later. This bizarre title was criticized by some upon its release for its odd mechanics and strange story, but time has been kind to this unique chapter in the Super Mario franchise.
On the other hand, Super Mario Galaxy was well-received upon its release and really hasn't lost any of that luster to this day. It's considered by many to be arguably Nintendo's greatest 3D Super Mario title, and we'll take just about any excuse to play it again.
One odd thing that we should mention is that the Super Mario 3D All-Stars Collection notes that the game will be available on September 18, 2020, via both physical and digital releases. The video notes that the physical edition will be limited (which makes sense), but it also suggests that the release of the digital edition will somehow be limited until March 2021. It would be unusual for Nintendo to stop selling a digital game, but we'll be sure to clarify this matter for you as soon as more information becomes available.