News
Nintendo Direct Is About to Drop and the Internet Has Made Its Predictions
Will today's Nintendo Direct bring us a new Zelda game? What about some Metroid updates? Here's what the internet thinks...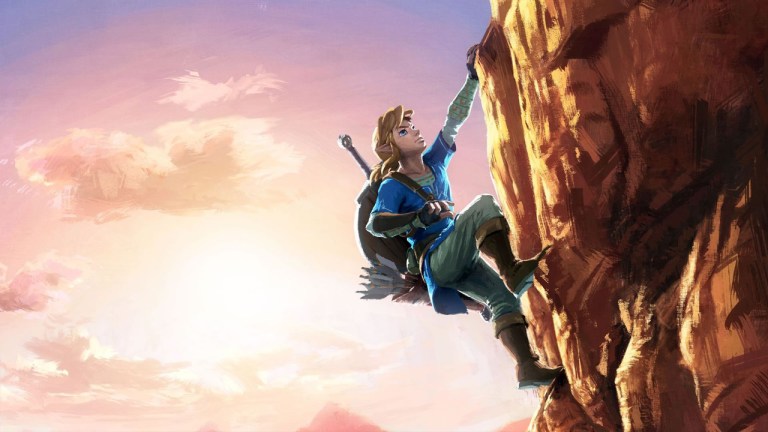 To many fans, it seemed like this moment would never come, but it's finally happening: a new Nintendo Direct is set to drop today at 5 pm ET. This is the first major Direct broadcast since September 2019, so it's not surprising that Nintendo fans have some really high expectations regarding what might be announced during the 50-minute conference.
Nintendo has confirmed that the Direct will cover some new updates for Super Smash Bros. Ultimate, which means you should probably expect to hear about a new fighter joining the fray. Beyond that, everything seems fair game, although the focus will be on new Nintendo Switch games coming to the console "in the first half of 2021."
This could mean a lot of things. One franchise that is on lots of gamers' minds is The Legend of Zelda, which is celebrating its 35th anniversary on Feb. 27. The timing seems perfect, then, for some new Zelda announcements. What could be on the table? Well, one guess is that Nintendo will announce a new Switch anniversary collection for some of Zelda's most popular releases, including Ocarina of Time, Majora's Mask, and maybe even Wind Waker. This isn't even that far-fetched a prediction since Nintendo pretty much did the same with Super Mario's anniversary last year.
But could we also hear about some new Zelda games? It's been a while since Nintendo talked about Breath of the Wild 2, which is by far it's most highly-anticipated upcoming release. The game has now been in production for a few years, so it's possible that the company could have a more meaningful update about the game. Whether that means a gameplay trailer or a release date is anyone's guess.
Zelda isn't the only Nintendo classic celebrating its 35th anniversary, though. There are lots of fans (including this one) who want to hear about the company's future plans for the Metroid franchise. Although the long-awaited Metroid Prime 4 was first announced at E3 2017, the game has failed to materialize in the four years since. At one point, the game was actually being developed by Bandai Namco Studios before production restarted at Retro Studios, the original developer of the beloved Prime series, in 2019. While a year and change is hardly enough time to have made any real progress on the new installment, Nintendo could surprise fans by at least confirming that the game is still in the works.
But beyond Metroid Prime 4, there's always the chance that we could get Switch ports of some other Metroid classics. The original Prime trilogy has yet to drop on Nintendo's latest console, and the anniversary could be the perfect opportunity for a re-release.
Nintendo is also set to release New Pokemon Snap in the first half of the year, a game that has the potential to be another major hit for Nintendo on the scale of Animal Crossing: New Horizons, especially as gamers begin another year of pandemic lockdowns. New Pokemon Snap is out in April, which means we'll likely hear about the game during today's Direct.
While we wait for showtime, Twitter has a few other wacky predictions that likely won't happen but are fun to dream about:
We'll keep you updated on what actually gets announced at today's Nintendo Direct. You'll be able to watch the broadcast right here.