News
Multiversus Season One Release Time and Date: When Does the Free-to-Play Game Launch?
Now that gamers have had a chance to get used to MultiVersus' spin on the party fighting game formula, it's time to take off the kid's gloves, start the first season, and get schwifty with Rick and Morty.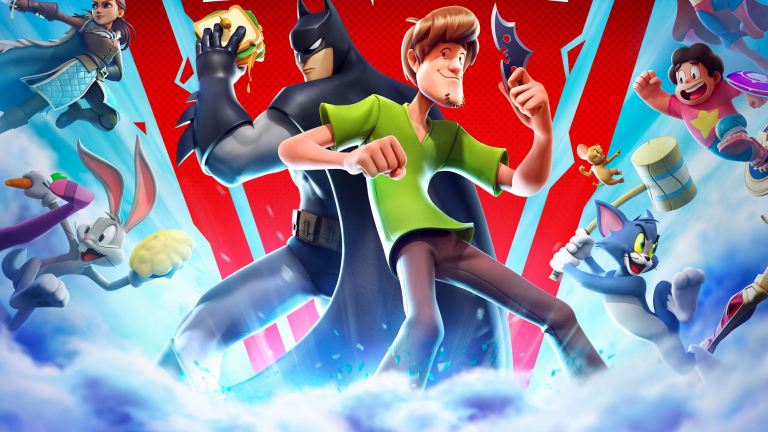 MultiVersus entered Open Beta on July 26, complete with two new characters: The Iron Giant and LeBron James. The game is doing as much as it can to differentiate itself from similar titles, such as adopting a live service model that provides a constant slew of content updates. And wouldn't you know it, the game's official Season 1 launch is nearly upon us.
Recently, the official MultiVersus Twitter account announced that the game's first season is finally ready for its big debut. Currently, MultiVersus is in the middle of a kind of elaborate "preseason" designed to give players a warmup before the real fight begins. Not only will this upcoming season mark the beginning of a new Battle Pass (meaning this is the last call to earn that Cake the Cat skin), but also new playable characters and game modes.
However, it also turns out that the indeed "debut" version of MultiVersus won't be released all at once. It's all becoming a little confusing, so here is a rough look at what we know about MultiVersus' Season 1 debut and what each upcoming update should include.
MultiVersus Season 1: Release Date and Start Time
According to that announcement tweet, MultiVersus Season 1 will start on August 15, which thankfully happens to be this upcoming Monday. Sadly, developer Player First Games didn't provide an actual start time, but we can make an educated guess. After all, the previous Open Beta started on July 26 at 9 am PT (12pm ET), so it's reasonable to assume Player First Games will stick to that schedule for Season 1. We're still waiting for confirmation of that information, though, so stay tuned for any future updates.
Just as it was for the game's betas, the launch version of MultiVersus will be available for PS4/PS5, Xbox One, Xbox Series X/S, and PC. There's currently no word regarding any official plans to port the game to other platforms.
MultiVersus Season 1: Battle Pass Details and Rewards
The current MultiVersus Battle Pass is full of cosmetic items that help players stand out in a crowd, including character taunts, ringout animations, and character skins. In other words, it's all pretty much standard stuff so far as Battle Passes go. Well, the game's Season 1's Battle Pass is shaping up to offer more of the same.
While Player First Games hasn't listed every reward the official Battle Pass will include, the company posted a teaser of the upcoming season's offerings, which includes a slew of new cosmetics. Since a good chunk of MultiVersus' current cosmetics are locked behind the Battle Pass, many of those previewed personalization (such as the Blue Diamond's ship banner and Lebron James in Robin's spandex) will likely be limited to Season 1's Battle Pass. Of course, that seems to just be a snippet of what is actually in store. MultiVersus leakers also claim players will be able to earn plenty of additional cosmetics, such as a Sherlock Holmes-themed costume for Tom and Jerry and a basketball jersey for Bugs Bunny based on the first Space Jam film.
However, take all of that with a grain of salt. Many current MultiVersus cosmetics are also available to purchase with different in-game currencies, so we won't yet know which will ultimately be available exclusively through the Battle Pass and which can be purchased directly via in-game and real-world currency. Again, we'll be sure to let you know if and when the MultiVersus team is kind enough to share additional information.
Is MultiVersus Season 1 Free-to-Play?
The short answer to that question is, "yes." The longer answer to that question requires you to broaden your definition of "free-to-play."
MultiVersus is designed as a free-to-play experience. It says so in the game's FAQ. The game's Open Beta launched as a free-to-start title, and it will continue to be one going into Season 1. But, as with other free-to-play games, MultiVersus features in-game purchases players can buy to support the game's continued maintenance and development.
While the base MultiVersus experience is free, players will be given plenty of opportunities to purchase an array of cosmetic items. For instance, the game features a rotating roster of playable characters you can try for free, but in order to actually own any of those characters, gamers will need to purchase fighters. Players can use either gold, which is earned naturally by playing the game, or Gleamium (MultiVersus' premium currency) to purchase those characters. Each character costs either 700 Gleamium (somewhere between $5 and $10) or anywhere between 1500 and 3000 Gold. Also, most cosmetics, banners, and emotes cost varying amounts of Gleamium, with the strange exception of the Iron Giant's original skin, which costs 800 Gold.
Every cosmetic you can't purchase à la carte is available in the Battle Pass, but, like many modern games, MultiVersus has both a free Battle Pass and a premium Battle Pass. The free pass is…well, free of charge and mostly includes player icons and badges. The lion's share of character cosmetics, though, are locked behind the premium pass, which costs 300 Gleamium.
The final way gamers can spend money in MultiVersus and support its continued existence is through buying Founder's Packs. Those come in Standard, Deluxe, and Premium editions. The Standard Founder's Pack costs $40 and includes 300 Gleamium, a rare player banner, and 15 character tickets. What are character tickets? They unlock characters without having to spend any Gold or Gleamium.
The Deluxe Founder's Pack, meanwhile, will set players back $60 but includes 1000 Gleamium, 20 character tickets, two player banners (a rare one and an epic one), an epic ringout animation, and a Premium Battle Pass. Finally, the premium Founder's Pack costs a whopping $100 and includes a unique nameplate, 2500 Gleamium, 30 character tickets, three premium Battle Pass tokens, a legendary banner, a ringout animation, and all of the banners and ringouts included in the previous two Founder's Packs.
MultiVersus Season 1: Rick and Morty Release Date
While that new Battle Pass, as well as the arcade and ranked modes that will finally be added to the game when MultiVersus' Season 1 launches, are all nice, we know what most fans are most excited for: the additions of Rick and Morty to the game's ever-growing roster of characters.
However, as previously stated, Player First Games is staggering the launch of some of the game's new content. So, even though Season 1 will officially begin on August 15, gamers will have to wait a while to play as Morty and even longer to play as Rick.
According to this announcement, Morty is joining the game's roster on August 23. While we have yet to see any previews of Morty in action, Player First Games' co-founder Tony Huynh has tweeted about the character for the past several days. The biggest takeaways are that Morty will be labeled as an "expert" character and that he "likes orange juice and the plumbus." Ummm…cool.
As for Rick, he is nowhere to be seen in the recent tweet, so odds are he will portal into MultiVersus at a later, unspecified date. While some dataminers claimed to have discovered leaks of Rick's moveset and skins, the fact of the matter is that we know very little official information about the character. Hopefully, that will change as soon as the MultiVersus team is able to get the game's debut season rolling.