News
Mortal Shell Release Date Revealed Via New Trailer
Promising Soulslike project Mortal Shell finally has a release date following a successful beta period.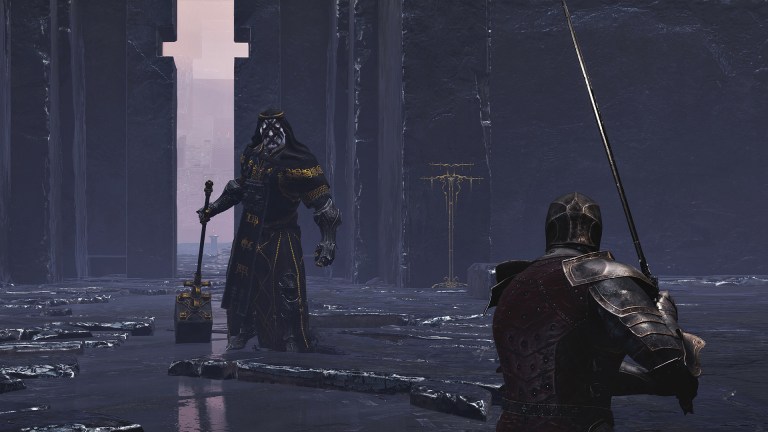 Recently revealed Soulslike title Mortal Shell is now set to release on August 18 for PlayStation 4, Xbox One, and Windows PC (via the Epic Store) following what developer Cold Symmetry describes as a successful beta period.
"Launching Mortal Shell worldwide is a dream come true," said Cold Symmetry's four co-founders – Andrew McLennan-Murray, Anton Gonzalez, Dmitry Parkin, and Vitaly Bulgarov – via a press release. "Our commitment to our fans is to create a Soulslike game that is authentic, uncompromising, and unrelenting. We were humbled by the popularity of the beta and we closely studied the feedback we received to create something that we are incredibly proud of."
Publisher Playstack's CEO, Harvey Elliott, also noted that "Mortal Shell is already achieving the kind of pre-release metrics that would turn heads at any publisher" and that he "can't wait for fans around the world to finally play it."
In case the name Mortal Shell doesn't quite ring a bell, you may remember it as that game revealed during the recent Xbox presentation which looked a lot like classic Dark Souls. In fact, the game's developers have made that very comparison themselves on multiple occasions and have even gone so far as to describe Mortal Shell as a "return" to that "familiar, satisfying pain of a traditional Soulslike – deliberate, measured, and merciless."
Mortal Shell's beta certainly suggested that's exactly what it will deliver. What little of the game was made available via the beta showcased a dark atmosphere complimented with deliberate combat. While Mortal Shell features some fascinating twists on the genre (such as re-imagined resurrection and skill systems), much of it feels like a deliberate callback to the era of the original Dark Souls.
Is that good enough? The answer to that question is obviously subjective, but few Soulslike games feature that more methodical, heavier combat style that Dark Souls emphasized. While those who prefer the more "active" combat features in Soulslike games such as Sekiro and Bloodborne may not be a fan of that particular style of gameplay, it certainly offers a unique enough experience to justify another entry into what has become one of gaming's most exciting genres in recent years.
For a better look at how Mortal Shell distinguishes itself, be sure to check out the game's release date trailer:
So while we'll have to wait and see how Mortal Shell stacks up against games like the upcoming Demon's Souls remake (and that game's collection of memorable bosses), we're eager to see what the complete version of this promising game has to offer.