Features
How MLB Players Are Embracing eSports With The Show League
In episode five of our series MLB The Show (The Show), we're joined by Diamondbacks pitcher Jon Duplantier, Baltimore Orioles outfielder Dwight Smith Jr., and DAZN host Adnan Virk.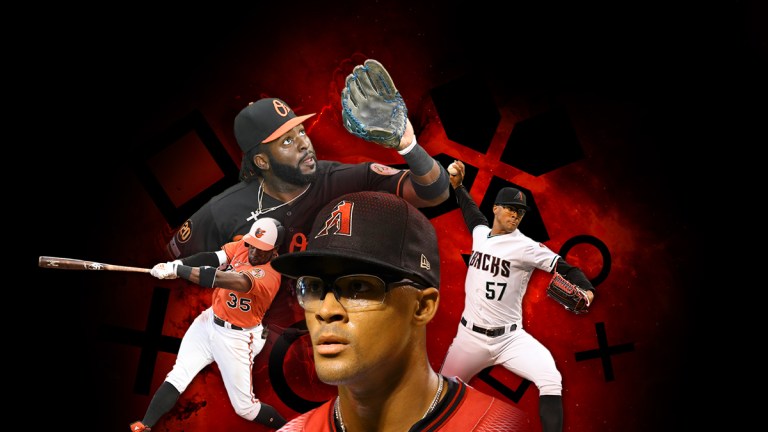 Finally… the playoffs are set to begin. Those are words all sports fans, particularly basketball and hockey fans, would love to hear right now. For baseball fans following MLB The Show's Players League, a taste of playoff action is on the way and it can't come soon enough. On Friday, May 1, the eight-team playoff tournament begins and we'll be recapping all the action with our video series MLB The Show (The Show).
In this week's episode, we're joined by two Major League guests, Arizona Diamondbacks pitcher Jon Duplantier and Baltimore Orioles outfielder Dwight Smith Jr., who discuss connecting with their fellow players during the eSports tournament and share stories about what it was like seeing themselves in a video game for the first time. We also chat with Adnan Virk, the co-host of DAZN's Change Up, about how MLB can further capitalize on engaging fans in new ways.
Watch episode five below and please show us some love by liking, subscribing, and commenting on our YouTube channel!
MLB The Show (The Show) Extra Innings
Special thanks to our guests Jon Duplantier (@dup_thereitis), Dwight Smith Jr. (@DSmittyJr), and Adnan Virk (@adnansvirk).
We'd also like to thank to our partners at Soundstripe for helping make this series possible! All music in MLB The Show (The Show) is licensed from Soundstripe.com, which provides stock music for creators, with plans starting at $11.25 / month. For 10% off, use coupon code "DENOFGEEK10" at checkout.
Instant Replay of MLB The Show (The Show) Episode 4
In last week's episode, Colorado Rockies All-Star outfielder David Dahl joined the show to take us through his self-homer in the MLB The Show Players League earlier this week, as well as offer a face-to-face with his Instagram-famous pooch Rookie. Brothers Justin and Christian Long, who teamed up for their upcoming feature directorial debut with comedy Lady of the Manor, dished on New York Mets and Yankees fandom. Plus, Hamilton star and baseball fan Christopher Jackson stepped to the plate to talk about playing Derek Jeter on Broadway in Bronx Bombers. Watch it below!
MLB Players League: Where To Watch The Playoffs
The quest for the Players League championship begins Friday, May 1. The quarterfinals and semi-finals will be a best-of-three series. The finals will be a best-of-five series. Here's the playoff TV schedule:
Friday, 10pm ET on FS1: Quarterfinals A and B
Saturday, 3pm ET on ESPN2: Quarterfinals C and D, then Semifinal B
Saturday, 8pm ET on FS1: Semifinal A
Sunday, Time TBD on ESPN: Championship Series