News
MLB The Show Players League Shifts to ESPN and FS1
The MLB The Show Players League is moving up in the lineup.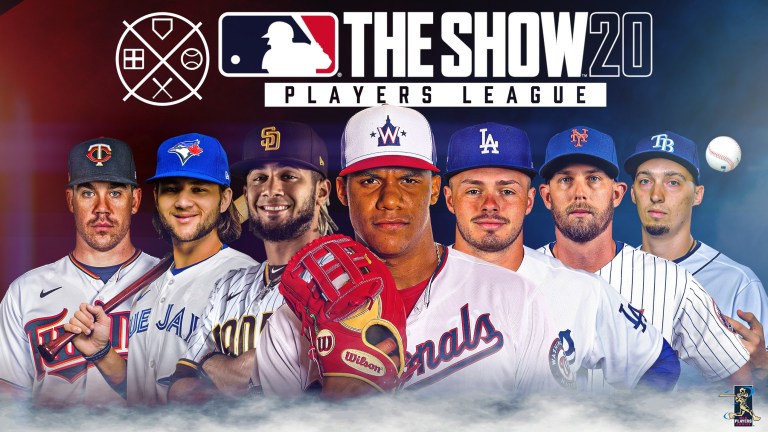 ESPN, ESPN2, FS1 and MLB Network will begin airing select games from the MLB The Show 20-powered competition featuring player reps from all 30 big-league ballclubs Thursday night, Major League Baseball announced Thursday afternoon.
The Players League, a joint venture between MLB, the MLB Players Association and Sony Interactive Entertainment, will make its television debut Thursday on ESPN2. Among potential matchups to air tonight are two with potential playoff implications: Blake Snell (Tampa Bay Rays) against Lucas GIolito (Chicago White Sox) and Bo Bichette (Toronto Blue Jays) taking on Trevor May (Minnesota Twins).
ESPN2 will air more matchups on Saturday and Wednesday, according to a news release from MLB. The MLB Network is also set to air Players League action at 8 p.m. Sunday, preceded by a one-hour MLB The Show: Recap program at 7 p.m.
The league is nearly two weeks into its regular season. The 29-game slate will wrap up by the end of April ahead of an eight-team postseason. The quarterfinal and semifinal will be played as best-of-three series, with the championship round a best-of-five format.
FS1 will broadcast the first two quarterfinal series on Friday, May 1, while ESPN2 will air the remaining two quarterfinals in the afternoon on May 2. ESPN2 will show the first semifinal series that evening, with FS1 airing the other semifinal. The May 3 championship series will broadcast on ESPN.
Originally airing exclusively across player and organizational social media and streaming platforms, the Players League matchups are staged as three-inning games using MLB The Show 20's new Custom League feature. Each player takes control of his club in the game, with plenty of chances for the athletes to swat a homer or tally a big strikeout using his own avatar.
Entering Thursday, Joey Gallo (Texas Rangers) sits atop the standings with a 17-3 record and was the final team to suffer defeat. Former American League Cy Young winner Snell, at 13-3, is in second, followed by Jeff McNeil (New York Mets) and Bichette as the only four teams with four defeats or fewer. Gavin Lux (Los Angeles Dodgers), Giolito, Fernando Tatis Jr. (San Diego Padres) and May round out the current top eight who would make the playoffs if the regular season was over now. Ten more teams own a .500 or better record and could find themselves in the thick of the postseason picture.