News
Microsoft Reportedly Interested in Buying WB Games
Microsoft has emerged as the latest (and maybe most exciting) potential buyer in the rumored WB Games deal.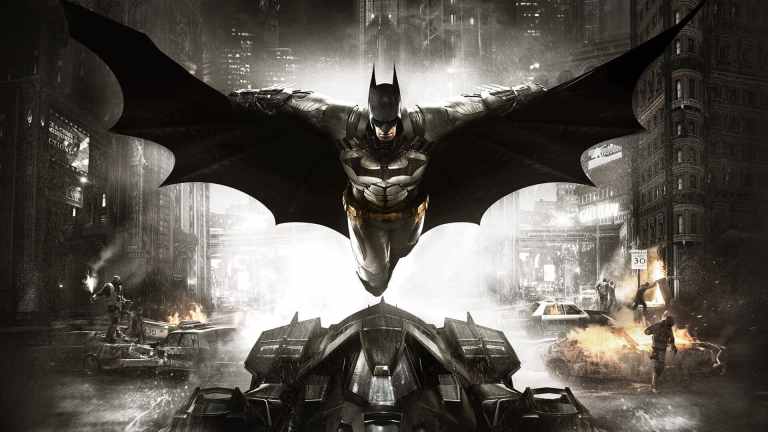 A report from The Information suggests that Microsoft is now one of the leading names in the rumored acquisition of Warner Bros. Interactive Entertainment.
In case you missed our earlier coverage on this story, AT&T is reportedly interested in selling Warner Bros. Interactive Entertainment. The WB Games banner not only includes a noteworthy roster of studios such as NetherRealm, Monolith, Avalanche, Traveller's Tales, and Rocksteady, but it also has access to licenses such as Harry Potter, Batman, and Lord of the Rings.
In our previous story about that rumored sale, we mentioned that Microsoft felt like one of the few companies who could not only afford such an acquisition but could actually properly utilize the strength of the WB Games brand. Now, this recent report cites sources who say that Microsoft is indeed one of the top potential buyers.
The report doesn't offer many new details beyond that, but it does seemingly confirm that the top names interested in a potential Warner Bros. Interactive Entertainment acquisition include the industry's usual suspects (namely Activision Blizard, EA, and Take-Two). The early reported price of that acquisition is around $4 billion, so any potential buyer would need a lot of cash and a plan to put everything that comes with Warner Bros. Interactive Entertainment to good use.
That brings us back to Microsoft. At first, you might fear the possibility of Microsoft acquiring WB Games. After all, wouldn't that mean that franchises like Mortal Kombat and long-awaited projects like the next Rocksteady Game (which is reportedly a Suicide Squad title) would potentially be exclusive to the Xbox brand?
While Microsoft could certainly theoretically use such a deal to secure future Xbox exclusives, they've proven in recent years that they're more interested in allowing their studios to publish games across multiple platforms. As such, they feel like one of the few potential buyers who could acquire everything that comes with WB Games without necessarily forcing the brand to undergo significant changes.
Of course, all of this speculation is based on the assumption that WB Games is really up for sale. It also assumes that whoever potentially buys Warner Bros. Interactive Entertainment would actually acquire all of the licenses, studios, and content that is currently associated with the brand. So far as that goes, we'll be sure to keep you updated on this potential deal as more information becomes available.