Features
Metal Gear Solid 3's Delta Remake Will Bring Back a Major Element Missing From MGS 5
David Hayter is finally back as Snake in Metal Gear Solid Delta: Snake Eater, years after being replaced by Kiefer Sutherland in Metal Gear Solid 5.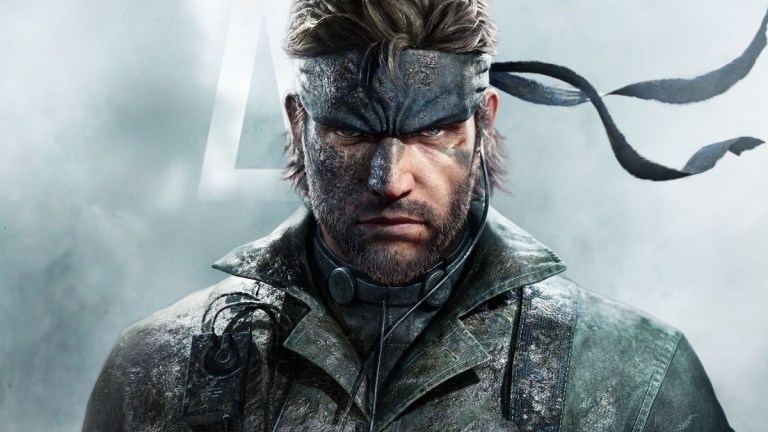 Konami finally announced its barely top-secret Metal Gear Solid 3 remake at last month's PlayStation Showcase, giving us our first taste at what we can expect from a modern version of the game. To be clear, the short cinematic teaser for the game didn't tell us much about Konami's vision for a new take on Big Boss' most famous adventure, but it did at least reveal the title of the remake: Metal Gear Solid Delta: Snake Eater.
"Delta" is a fitting replacement for the original numeral, Konami explained later, "because its meaning fits the concept of the remake project. Delta means 'change' or 'difference' without changing structure."
In other words, while Konami is adding a fresh coat of paint to the 2004 action-adventure stealth game to "evolve the gameplay with stunning visuals and a seamless user experience," the studio stressed that Metal Gear Solid Delta will still be "a faithful recreation of the original story and game design."
How faithful? The studio confirmed it won't change or re-record any of the vocal performances from the original game, and will instead reuse those same voice lines for the remake, according to Konami in a statement to The Verge. The BBC also reported last week that the studio hasn't invited any of the original voice cast to record additional lines for Delta, so don't expect any new snippets of dialogue.
For gamers who prefer remakes to stick as closely to the original material as possible, this will be welcome news, especially now that the Metal Gear Solid series is no longer under the direction of creator Hideo Kojima, who went through a high-profile break-up with Konami in 2015 ahead of the release of that year's Metal Gear Solid 5. Since then, Konami has released only one new entry in the series, 2018's Metal Gear Survive, which tried to take the franchise in a new direction by introducing more supernatural and survival elements, an emphasis on cooperative multiplayer gameplay, and live service features. The game proved a critical and financial failure.
It's no wonder Konami will want to follow Kojima's original roadmap as closely as possible this time around. In fact, by doing so, Metal Gear Solid Delta will also address one of Kojima's most controversial changes to the franchise during his tenure. Delta's approach to the vocal performances means that David Hayter will once again be the voice of Snake in the English dub.
Once upon a time, Hayter returning to voice Snake in each new installment was a foregone conclusion. He'd played the character since 1998's Metal Gear Solid and his raspy and subtly witty delivery as the elite commando was a trademark of the franchise. So when Kojima decided to recast the role for Metal Gear Solid 5, it came as a shock to fans. Hayter was suddenly out as the voice of Snake/Big Boss, replaced by Kiefer Sutherland. As you can imagine, the online backlash was swift from gamers who felt Hayter was as vital to the series as the titular WMD itself.
"What we're trying to accomplish here is [to] recreate the Metal Gear series," Kojima explained at the time in a statement (via IGN). "It's a new type of Metal Gear game and we want to have this reflected in the voice actor as well."
Kojima elaborated on his decision while promoting the game at E3 2013, explaining that casting a veteran screen actor suited the kind of performance playing the character in this installment would demand: "I wanted Snake to have a more subdued performance expressed through subtle facial movements and tone of voice rather than words," Kojima said (via IGN). "Furthermore, the game takes place in 1984 when Snake is 49 years old. Therefore, we needed someone who could genuinely convey both the facial and vocal qualities of a man in his late 40s. It's different from anything we've done before."
After the release of the game, Hayter spoke openly to Game Informer about his feelings regarding the recast, revealing that Konami had actually tried for years to bring in a new actor to voice Snake: "I had to re-audition for Metal Gear 3 to play Naked Snake. They made me re-audition to play Old Snake [for Metal Gear Solid 4], and the whole time, they were trying to find somebody else to do it. I heard that Kojima asked one of the producers on Metal Gear 3 to ask Kurt Russell if he would take over for that game. He didn't want to do it."
He continued, "I was so annoyed by the Metal Gear 5 debacle, and people said, 'Are you gonna play the game?' Yeah. That'll be 60 hours of humiliation that I can't get to. I haven't played the latest two iterations, because it's just too painful."
Critics ultimately praised Sutherland's performance at launch, noting it as one of the highlights of an otherwise divisive story that some found unfulfilling when compared to past installments. Still, some fans will only ever accept Hayter as the "real" voice of Snake. After Delta was announced in May, fans quickly took to Twitter to ask Hayter if he'd be back for the remake. Hayter responded by instead promoting his upcoming voice role in the PSVR title Synapse.
While Metal Gear fans might not get Hayter back in the flesh for Delta, knowing his original performance will live on in the remake is somewhat of a consolation prize. And there's always a chance that the remake's success could lead to Konami finally greenlighting a true sequel to the classic stealth action series, with Hayter back where he belongs.
Metal Gear Solid Delta: Snake Eater is currently in development, but no release date has been announced. It will release on PlayStation 5 and Xbox Series X/S.