News
Mafia: Definitive Edition Gameplay Preview Showcases Impressive Remake
This impressive gameplay breakdown of Mafia: Definitive Edition shows how the game will reimagine an underrated classic.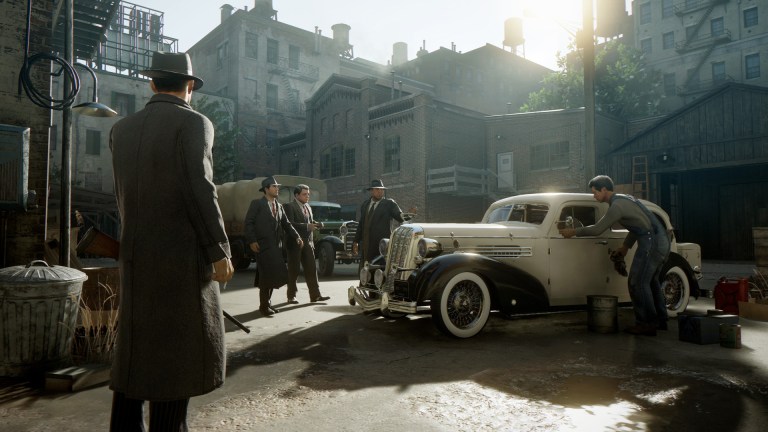 Developer Hangar 13 has released an extensive (and stunning) gameplay preview of Mafia: Definitive Edition.
The preview's primary message seems to be that Mafia: Definitive Edition will retain as much of the original game as the team feels is possible and necessary. As mentioned in this gameplay preview, Hangar 13 is especially interested in retaining and reviving the memorable missions from 2002's Mafia. We even get a look at that racing mission from the original game which ranks highly among the most frustrating levels in gaming history.
That said, this is a remake of the original game, which means that some things are going to change. While said changes are most obvious in the remake's visuals, Hangar 13 also says that they're re-imagining certain gameplay ideas featured heavily in the original Mafia in order to incorporate gameplay ideas introduced in later Mafia titles. For instance, Mafia: Definitive Edition will feature a cover-based combat system that's a notable departure from the more run and gun style featured in the original Mafia.
The best example of how Mafia: Definitive Edition will blend old and new comes when the gameplay preview showcases a walkthrough of one of the remake's missions: A Trip to The Country.
Long-time Mafia fans will almost certainly remember this mission. It sees Tommy and the crew drive out to an old farmhouse where they're supposed to make a deal for some liquor. As you've probably already guessed, the deal doesn't go smoothly, and Tommy is forced to fight his way through a small army of thugs in order to escape.
The original mission is best known for its surprising horror movie-like atmosphere, which is clearly preserved and enhanced in this remake. Yet, a few things have changed. For instance, it seems that players will be able to collect various trading cards (and perhaps other items) designed to incentive you to explore each area and add a little more lore to the universe.
It's during this walkthrough that we also get our best look at how the game's cover-based combat will work. As Hangar 13 notes, it's not exactly a 1:1 copy of Mafia 3's combat as Mafia 3 starred a former soldier and Mafia stars an ex-cab driver turned gangster. As such, combat in Mafia: Definitive Edition will require you to be a little more cautious with your shots and ammo. That said, Hangar 13 does note that there will be various difficulty levels in the remake for those who don't want to recreate the first game's sometimes punishing difficulty.
You can check out the Mafia: Definitive Edition gameplay preview for yourself right here:
Overall, it's hard not to be impressed by what we've seen of this remake. Not only is it visually striking, but it really does seem intent on retaining Mafia's best ideas while fixing some of its worst features.