News
Mafia Remake: Release Date and Trailer
The first Mafia game is getting a remake from 2K. Here's everything you need to know about the Definitive Edition.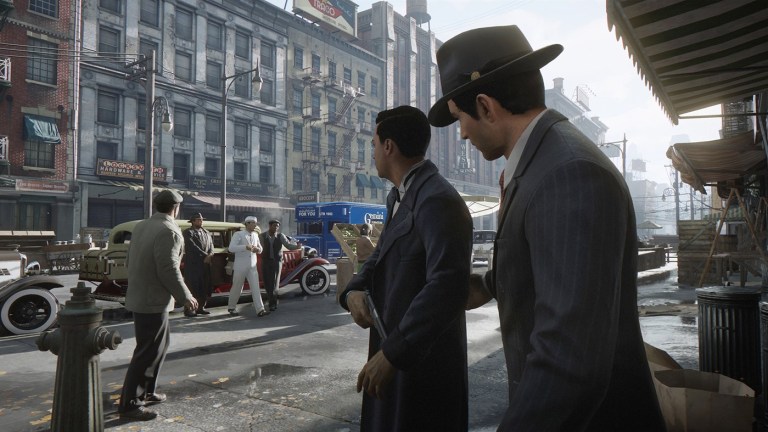 The cult classic Mafia series is getting a re-release this year called the Mafia Trilogy, which will feature remastered versions of Mafia 2 and Mafia 3 as well as a full remake of the original Mafia, which 2K is calling "the centerpiece of the collection."
"The original Mafia made such a lasting impact on how video games can tell serious stories, and we know how much the series' fans still revere it," said Haden Blackman, president and CCO at Hangar 13, in a press release. Blackman, who previously served as director and writer of Mafia 3, is leading the development of Mafia: Definitive Edition. "Nearly 20 years after the Mafia series started, we now have an amazing opportunity to introduce this beloved game to a new generation of players and give longtime fans a chance to relive Tommy's story with a stellar modern presentation, as well as new story elements and gameplay features."
2K promises that Mafia: Definitive Edition will be a "rebuilt-from-the-ground-up remake" of the original Mafia. The remake will feature an updated script, new dialogue, deeper backstories, additional cutscenes, and new gameplay sequences. The game is being built on the engine used for Mafia 3.
As far as Mafia 2 and Mafia 3 go, fans can get those right away when they purchase the Mafia Trilogy collection, or as separate purchases. Players who buy the collection prior to Aug. 28 will also be able to download Mafia: Definitive Edition as soon as it's available for download on that date. If you already own Mafia 2 and Mafia 3, you'll be able to upgrade to the Definitive Edition of each title free of charge. Both Definitive Editions come with all the add-on content originally released for the game.
While Mafia 3: Definitive Edition is being pitched as more of a "reintroduction" to the game that includes all of the DLC content, Mafia 2 is getting an ultra HD upgrade with "completely remastered 4K compatible visuals."
Here's everything else we know about the game:
Mafia Remake Release Date
Mafia 2: Definitive Edition and Mafia 3: Definitive Edition are available now as part of the Mafia Trilogy collection or as individual titles.
Mafia: Definitive Edition was originally scheduled for release on Aug. 28, but the game has been delayed due to complications caused by the COVID-19 pandemic. It is now expected to be released on September 25.
You can get all of these games on Xbox One, PlayStation 4, and PC via Steam. They will also be made available on the Epic Games Store and Google Stadia at a later date.
Mafia Remake Trailers
2K has released a new narrative trailer showing off some of the remake's cinematics:
And here's the first teaser for Mafia: Definitive Edition:
If you want to see what Mafia 2 and Mafia 3 look like, check out those trailers below:
And here's the original teaser for the complete trilogy: