News
Hyrule Warriors: Age of Calamity is Set 100 Years Before Breath of The Wild
Some of Breath of the Wild's greatest mysteries could be solved in Hyrule Warriors: Age of Calamity.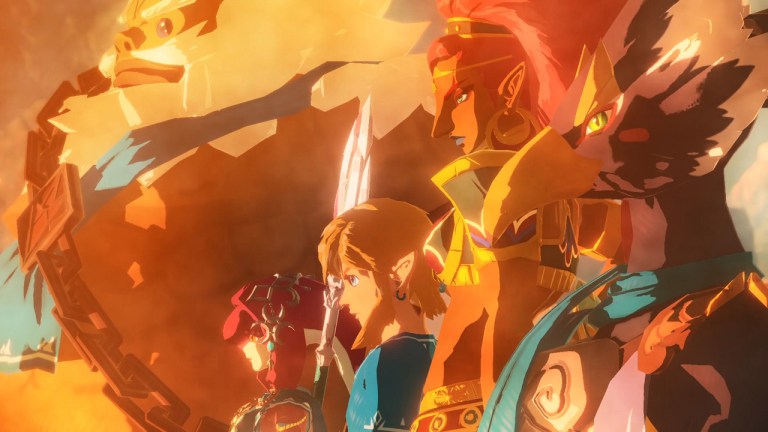 While we assumed that Nintendo would enter full radio silence mode following their recent reveal of several upcoming Super Mario projects, the studio has shocked the world by announcing a Breath of the Wild prequel called Hyrule Warriors: Age of Calamity.
"See Hyrule 100 years before the Legend of Zelda: Breath of the Wild game and experience the events of the Great Calamity," reads a description of the game on the Nintendo website. "Join the struggle that brought Hyrule to its knees. Learn more about Zelda, the four Champions, the King of Hyrule, and more through dramatic cutscenes as they try to save the kingdom from Calamity. The Hyrule Warriors: Age of Calamity game is the only way to firsthand see what happened 100 years ago."
While it's somewhat amusing that Nintendo bothers to mention Age of Calamity's timeline twice in that brief description, its timeline is certainly intriguing. The mysterious nature of the events that preceded Breath of the Wild was seemingly meant to remain somewhat ambiguous, but unless Nintendo is utilizing some serious false advertising, Age of Calamity will apparently shed some light on at least a few of those mysteries.
Naturally, the reveal of this title's timeline has also raised some questions about this game's relationship with the previously revealed Breath of the Wild 2. That sequel's debut trailer strongly suggested that it would directly address events related to the Great Calamity, but if this game does dive as deeply into the Breath of the Wild lore as it promises to do, then it could also serve as a direct set-up for whatever Breath of the Wild 2 will eventually offer whenever Nintendo decides to release it.
While the promise of further exploring this universe is arguably Age of Calamity's most appealing attribute (at least based on what we know), it should be noted that the game is indeed a follow-up to 2014's Hyrule Warriors. For those who never played that game (or its Switch port), Hyrule Warriors was essentially a Zelda-themed version of the Dynasty Warriors franchise. In other words, it featured multiple playable heroes battling their way through massive mobs of enemies.
The Dynasty Warriors franchise isn't for everyone, but we're certain that there will be more than a few people who give Age of Calamity a shot simply to witness its story and dive into the Breath of the Wild universe once more. Whatever camp you fall into, you'll be able to experience Hyrule Warriors: Age of Calamity for yourself when it's released on November 20 for the Nintendo Switch.