News
Animal Crossing: New Horizons is the Second Best Selling Nintendo Switch Game
We knew Animal Crossing: New Horizons was popular, but the game's official sales figures are truly shocking.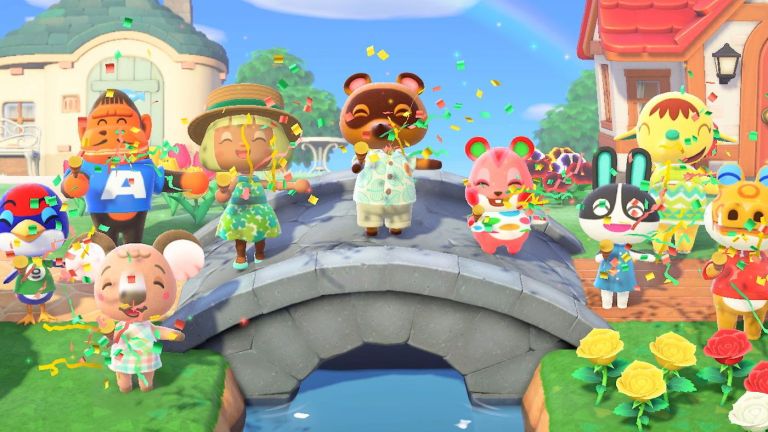 Nintendo's latest fiscal report revealed the top 10 best-selling Switch games to-date and confirmed just how successful Animal Crossing: New Horizons has been.
Since its release on March 20, Animal Crossing: New Horizons has sold 22.40 million copies. Incredibly, that number may be even higher as these figures only account for sales as of June 30. In any case, Animal Crossing: New Horizons is already the second best-selling Switch title of all-time and is only 4 million units behind the Switch's best-selling game of all-time (Mario Kart 8 Deluxe).
As if selling over 22 million copies in less than five months wasn't enough of an accomplishment, additional figures published by Nintendo reveal just how shocking New Horizons' success has been from a historical perspective.
For instance, only six Nintendo Wii titles have outsold Animal Crossing: New Horizons during that console's long and incredibly successful lifespan. Only three Nintendo DS games outsold Animal Crossing, and no Nintendo 3DS games have outsold New Horizons. No Wii U games outsold New Horizons either, but given that the best-selling Wii U game only sold 8.45 million units, we're not sure if that's worth bragging about.
In general, the figures for the best selling Switch games so far are surprising. Six Nintendo Switch games have sold over 15 million units so far, which means there is a very good chance that if you own a Nintendo Switch, you likely own some combination of Mario Kart 8 Deluxe, Animal Crossing: New Horizons, Super Smash Bros. Ultimate, The Legend of Zelda: Breath of the Wild, and Pokémon Sword/Pokémon Shield.
So how has Animal Crossing: New Horizons managed to become one of the fastest-selling games of all-time? Well, you certainly have to respect that the game is very, very good. Quality and popularity don't always go hand-in-hand, but when you're a great game in a legendary franchise that fans have been waiting to play on a Nintendo console yet again, that's generally a recipe for success.
Yet, it's impossible to talk about Animal Crossing: New Horizon's popularity without also discussing the timing of its release. New Horizons was released at a time when much of the world had begun quarantining in response to the COVID-19 pandemic. Gamers everywhere were looking for a deep game to play while stuck inside, but even non-gamers soon became obsessed with Animal Crossing due to its wholesome, escapist nature and social media popularity.
It feels like a given that Animal Crossing: New Horizons will soon become the best-selling Nintendo Switch game ever, but we'll have to wait and see whether a game like The Legend of Zelda: Breath of the Wild 2 eventually takes the crown.