Features
Share Play on PlayStation 4: How to Set Up and Game Sharing Options
Sharing your PlayStation 4 games with friends is easier than you think. Here's what you need to know!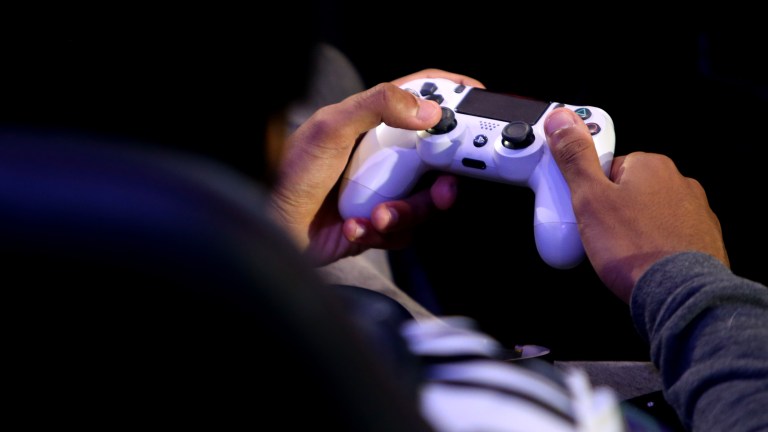 There was a time when sharing a game with your friends meant sneaking it into your backpack on the way to school, handing it to your buddy when nobody was looking, and accepting the fact that you were never going to see the game again. At least that's how I lost my beloved copy of Doom Troopers for the SNES.
Thankfully, we no longer live in those times. It's now possible to share games with your friends without participating in a deadly game of trust. Doing so is not only a great way to expand your library, but it's arguably the best way to strengthen your friendship in lieu of spending time together in person.
It turns out that's it not that difficult to share your PlayStation 4 games with friends through the console's Share Play features. In fact, you really only need the following things:
A PlayStation Plus subscription
A PlayStation 4
Your collection of digital PlayStation 4 games
A friend with a PlayStation 4
Once you have all of that, it's time to start sharing.
PlayStation 4 Share Play Setup Instructions
Log into your PlayStation 4 with your PlayStation Plus account.
Go to Settings and choose Account Management.
Select the "Activate as your Primary PS4" option. Confirm this selection on the following screen by choosing Activate.
Once that is done, you will need to initiate a sharing session as a host. To do so, press the Share button on your PlayStation 4 controller while playing the game you wish to share or while you're in the PS4 dashboard.
From there, choose the "Start Share Play" option and pick a friend to play with. Hit the "Start" option when you're ready and you'll start sharing your screen with your chosen friend. This will send them an invite.
If you're a visitor who has been invited to a shared session, you can select "Share Play" on the party screen and choose "Join Share Play" at any time in order to participate.
PlayStation 4 Share Play Options
Once a Share Play session has been initiated, the host and visitor will have three play options available to them:
Share Your Game Screen With One Visitor – This option allows the host to broadcast their game screen to a visitor and for the visitor to view their screen without directly interacting with it.
Give Controller to a Visitor to Play as You – This option allows the host's game screen to appear on the visitor's PS4 system and for the visitor to play as the host. The host must be a PlayStation Plus member in order to access this option, and they must be logged into their PS4 while the visitor is playing as them. To access this option, the host must choose "Give Controller to a Visitor" from the party screen. The host can then choose the "Take Back Controller" option on the same screen when they're ready to stop.
Give Controller to a Visitor to Play Together – The host's screen appears on the visitor's PS4, and both can play the same game together. This requires both users to have PlayStation Plus accounts.
The host can also stop Share Play at any time by going to the Share Play screen and choosing "Stop Share Play."
PlayStation 4 Share Play Rules
Share Play is a versatile and overall tremendous feature, but it does come with a few catches. Here are some rules and limitations you need to know about sharing your PlayStation 4 games:
You can share your PS4 library with as many people as you want, but only two people can play a shared game at the same time.
Games will not be available when the PlayStation Network is down or if anyone who has access loses their internet connection.
Because you'll be handing over control of your PS4 progress to whoever you may choose to share your game with, you need to make sure that you trust everyone that you grant access to.
Only the host can earn trophies and make game progress on their account during a shared session regardless of who is controlling the gameplay.
This feature really works best if you and your friend have access to high-speed internet connections. The PlayStation team recommends that you have at least 2 MBPS upload speed in order to share games, but 5 MBPS is optimal.
Share Play sessions end 60 minutes after a visitor joins. However, you can immediately start a new Share Play session when the time limit expires.
While the PlayStation 4's Share Play feature doesn't exactly let your friends play your PlayStation 4 games whenever and however they want (and vice-versa), it's so easy to set up and use that there's really no reason not to take advantage of it so long as you trust your friends to use it responsibly.
At the very least, it beats having to smuggle physical copies of games into class or working out complicated game trading scenarios with your neighbor.