News
Hogwarts Legacy: PS4, Xbox One, and Nintendo Switch Release Dates
Hogwarts Legacy will be released for PS4, Xbox One, and Nintendo Switch, but you're going to have to wait a lot longer to play the games on those consoles.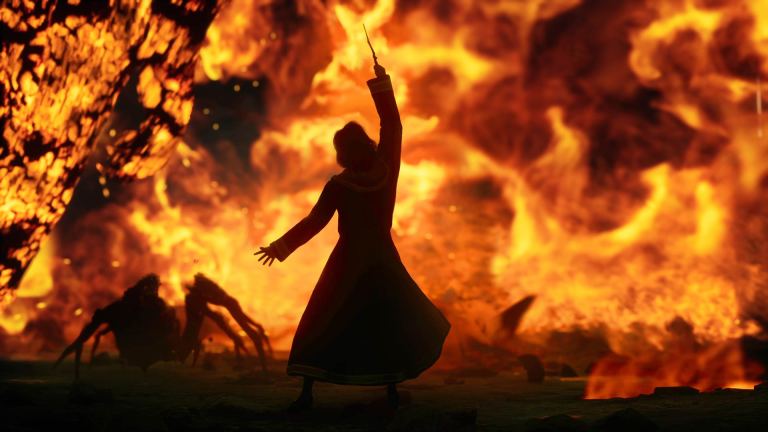 Hogwarts Legacy is based on the Wizarding World universe created by J.K. Rowling. You can read more about Rowling's history of transphobic remarks as well as find resources to support LGBTQ organizations here.
Odds are you heard the news about Hogwarts Legacy's impending launch. Even though the game was supposed to release in 2021, it will finally hit store shelves and digital storefronts on February, 10th (February 7th if you pre-ordered the Deluxe Edition). Unfortunately, that release schedule only applies to the PlayStation 5, Xbox Series X/S, and PC versions. If you want to play the game on less powerful (and less expensive) hardware…well, you better start reading a good book, because it's going to be a while.
According to the official FAQ page, the PlayStation 4 and Xbox One versions of Hogwarts Legacy will be released on April 4th. Anyone who wants to play the game on the go with the Nintendo Switch will have to wait even longer, as that version of the title doesn't drop until July 25th. Moreover, the PS4 and Xbox One editions won't give players a 72-hour headstart even if they purchase the Deluxe Edition; the game will launch on April 4th for all editions.
While the FAQ doesn't state whether the Nintendo Switch version will receive an Early Access period, the odds are against it since the PS4 and Xbox One versions are forgoing a headstart. On a side note, the PS4, Xbox One, and Switch versions will also probably follow in the PS5 and Xbox Series X's footsteps and release at midnight on their respective launch days. However, they have not confirmed the release dates for those versions of the game at this time.
Understandably, this development is bound to stupify many gamers. What is holding up the past-gen versions? When the Hogwarts Legacy Twitter page shared this news, the post stated Avalanche Software wanted to "deliver the best possible game experience across all platforms." Our best guess is that phrase translates to Avalanche requiring a bit more time to optimize the game for the PS4's, Xbox One's, and Nintendo Switch's weaker hardware environments. After all, the game looks impressive on PS5 and Xbox Series X.
Avalanche even worked ray tracing into the next-gen experience without sacrificing framerates, so it makes sense the studio might need some extra time balancing graphics with stability. Developers are slowly phasing out the Xbox One and PlayStation 4, and Hogwarts Legacy is one of the final holdouts. As for the Nintendo Switch version, one can only imagine what sacrifices that port will make to run on Nintendo's handheld hybrid. For all we know, Avalanche is planning a cloud version for that game and requires even more extra time to make it run as smoothly as possible. Unfortunately, they haven't released many details regarding what we should expect from those versions at this time.
Ultimately, we can only presume why Avalanche Software requires a few additional months to bring Hogwarts Legacy to PlayStation 4, Xbox One, and Nintendo Switch. Here's hoping those last-gen versions are worth the wait, and if not, at least the PlayStation 5 and Xbox Series X consoles are easier than ever to obtain.