News
Hogwarts Legacy: PS4 and Xbox One Release Times and Update Schedules
Hogwarts Legacy will be released for PS4, Xbox One, and Nintendo Switch, but some versions of the game are coming sooner than others.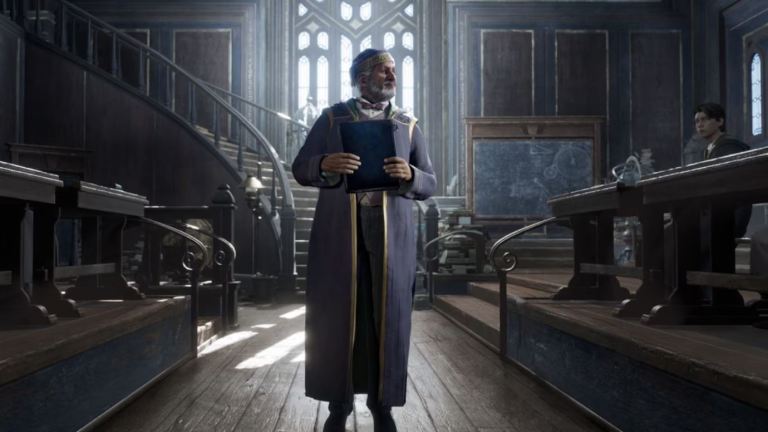 Hogwarts Legacy is based on the Wizarding World universe created by J.K. Rowling. You can read more about Rowling's history of transphobic remarks as well as find resources to support LGBTQ organizations here.
On February 7, Hogwarts Legacy's released for PC, Xbox Series X/S, and PlayStation 5. The game's developer, Avalanche Software, promised the game would launch on Xbox One, PlayStation 4, and even Nintendo Switch later in the year. Well, Avalanche originally planned to launch Hogwarts Legacy on previous generation consoles April 4, but you know what they say about the best-laid plans of mice and men. Still, better late than never.
According to the official Hogwarts Legacy Twitter account, the PlayStation 4 and Xbox One versions of Hogwarts Legacy will release on May 5th. Much like the Xbox Series X and PS5 versions, the game will follow a staggered release schedule and roll out at midnight in each region. As usual, this plan will only apply to digital versions. If you pre-ordered a physical copy of the game or intend to purchase one on release day, you will have to wait until retailers open on May 5.
The only exception to this rollout rule is the Xbox One Digital Deluxe Edition. According to another Hogwarts Legacy Twitter post, anyone who pre-ordered that version will get to play — or at least start installing — at 12 AM EST on May 5. In fact, you don't even need the Xbox One Digital Deluxe Edition; Xbox Series X/S owners who bought the Digital Deluxe version for their current-gen console will receive the Xbox One version free of charge.
Some Hogwarts hopefuls might remember that anyone who pre-ordered Hogwarts Legacy on PC, Xbox Series X/S, and PS5 got to play the game a few days early. Unfortunately, the Xbox One and PS4 ports are forgoing any early access plans.
But what of the Nintendo Switch version, you might ask. Currently, that port is still slated for a July 25 release, and it is still under wraps. We do not know if the Switch version will use the Cloud or if it will significantly cut back on graphics for the sake of performance and stability.
While the Xbox One and PS4 versions are late to the party (and Nintendo Switch version is still a few months out), they all still have the same pre-order bonuses. Every pre-order will come with an Onyx Hippogriff mount, and the Deluxe Edition will include a Thestral mount and Dark Arts-themed cosmetics — plus a bonus Dark Arts-themed hat if you buy the Digital Deluxe Edition. And like before, the PS4 version will include exclusive content in the form of a Felix Felicis Potion recipe and the Haunted Hogsmeade Shop quest. 
It should also be noted that nobody really knows what to expect from the last-gen versions of this game. Assuming the content is largely the same, then you should know that we found Hogwarts Legacy to be a fun open-world adventure title with lagging RPG elements. However, it's not clear how Avalanche is going to get such a technically demanding game to run on older hardware. If that's the version of the game you inted to play, then it might be best to wait for some early performance reports.
We will keep you updated on future developments regarding the Switch port of Hogwarts Legacy. With any luck, Avalanche Studio will be able to release this version on schedule.