Features
GTA 6 Rumor Roundup: Setting, Protagonists, and Everything We Know Ahead of the Reveal Trailer
Ahead of the long-awaited GTA 6 reveal, we take a look a final look at the game's rumored setting, release date, and everything else we think we know.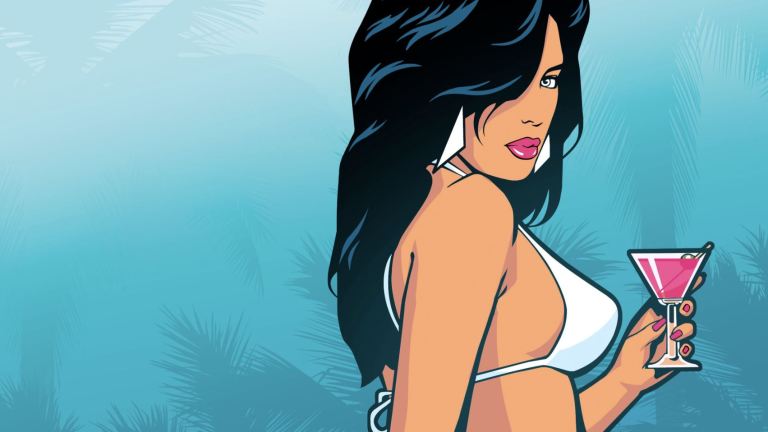 It's hard to believe that Grand Theft Auto 5 released in 2013. That's two entire console generations ago. In the time since then, Rockstar Games has only released one major new game, Red Dead Redemption 2. To say we are overdue for a Grand Theft Auto 6 would be an understatement. Apparently, Rockstar Games finally agrees.
On November 8, Rockstar announced it would release a trailer for GTA 6 this December. The video's release will coincide with the studio's 25th anniversary (though the exact release date isn't confirmed as of this time). At long last, fans will finally (hopefully) learn what storylines, characters, and world they spent the last decade anticipating. Or at least they would if the internet wasn't already flooded with rumors and leaks surrounding the game. While it's difficult to sift through all the hearsay, here is what we think we know so far.
GTA 6's Main Characters
Most of the current claims and rumors surrounding GTA 6 originate from a development footage leak that occurred in September 2022. 50 minutes worth of in-development footage was split between 90 videos and first published to GTAForums. Noted gaming journalist Jason Schreier reached out to Rockstar and confirmed that the footage was indeed genuine. Unfinished, but genuine.
Arguably the biggest bombshell to rock the GTA fan community was this Bloomberg report that revealed the game's protagonists were going to be a Bonnie and Clyde-like duo (reportedly named Lucia and Jason). Assuming this leak is true, it is a noteworthy development since it would mark the first time Rockstar created a female protagonist for a GTA game — customizable characters in Grand Theft Auto Online notwithstanding. Lucia is reported as "a Hispanic woman of Latin American origin," whereas Jason is a "white male anticipated to be in his late 20s or early 30s."
As for who will voice Lucia and Jason…that's anyone's guess. The running theory is that Bryan Zampella will play Jason based on some cryptic statements he's made in the past, but plenty of other people think he's just messing with fans. As for Lucia's actress, for a time gamers thought Leslie Lluvet (Zenia in Far Cry 6) would play the character. However, Lluvet has gone on record stating she is unconnected to GTA 6.
GTA 6's Story
While it's too early to predict every plot twist GTA 6's narrative will take, if the rumors of Lucia and Jason are true, then the rumor that their Bonnie and Clyde-style dynamic will shape the narrative certainly makes sense. While bank robberies and fleeing from the cops are nothing new for GTA veterans, many quests could potentially revolve around those two activities. Whether or not that means their stories will end in death like their rumored inspirations, however, remains to be seen.
GTA 6's Setting and Time Period
Reports regarding GTA 6's setting are contradictory at best. Very early rumors suggested that the game would be set in the 1980s and would allow players to explore a Miami-themed city. That could mean either Vice City (which is based on Miami) or Miami itself since both exist in the GTA universe. Later rumors claimed that GTA 6 will actually take place in a modern-day Vice City. For what it's worth, that aforementioned leaked development footage certainly seemed to be set during a more modern time period and appeared to take place somewhere in a Flordia-like area. Given how much information points in that direction, it seems increasingly likely that GTA 6 will at least be partially set in Vice City.
However, GTA 6 may not be limited to one location. One of the most durable rumors regarding GTA 6 is the belief that gamers will be able to leave Vice City and explore an extended area of undetermined size. Different claims state gamers will be able to explore a sizable section of oceanic water or even possibly visit different continents. Taking these rumors at face value, theorists are currently divided on whether these international locations will be part of the base game or eventually offered via DLC.
GTA 6's Release Date
While the upcoming trailer will probably give gamers a solid idea of when GTA 6 will launch, various reports point to a pretty solid release window. Most notably, Video Games Chronicle got its hands on Take-Two Interactive's earnings call, where the company's CEO and chairman Strauss Zelnick said:
"We remain confident that we are positioning our business for a significant inflection point in fiscal 2025, which we believe will include new record levels of operating performance."
Since Take-Two Interactive publishes GTA games, given the popularity (and profitability) of the franchise, many people have reasonably concluded he is implying that GTA 6 will launch in time for the fiscal year of 2025 (which will start in April 2024 and last until March of 2025). However, odds are the game will launch in the later portion of that window, sometime in 2025, at least according to other reports and rumors.
GTA 6's Development Time
Rockstar Games hasn't confirmed GTA 6's total development time, but there have been some pretty solid reports on that subject.
Most notably, one of Jason Schreier's earlier Bloomberg articles suggested that GTA 6 has been in development since 2014. For whatever else it's worth, former Rockstar North President Leslie Benzies previously told the outlet Develop that his studio didn't know what they would do with GTA 6 as of 2013. However, Rockstar's devs had "some ideas" at that time, which implies that the lion's share of development hadn't begun quite yet but that the team was already thinking about a sequel.
GTA 6 Platforms and Price
Given how many GTA 6 rumors, leaks, and reports we've been treated to so far, you'd think that the seemingly simple questions "Which platforms will GTA 6 release for?" and "How much will GTA 6 cost?" would be easy to answer. However, very little information has pointed to a solid answer to either of those questions.
Still, it's impossible to imagine a world in which GTA 6 isn't available on day one for PlayStation 5 and Xbox Series X/S. Furthermore, even though we did not technically get a major new GTA game for PS4 and Xbox One (aside from ports), it just doesn't seem likely that GTA 6 will be available for either of those previous generation consoles. While releasing a version of GTA 6 for PS4 and Xbox One will undoubtedly be tempting given the size of their userbases, we're too far into the next generation to consider those ports anything less than wishful thinking.
Whether GTA 6 will be available for PC at launch is the biggest 50/50 platform question at the moment. Historically, though, Rockstar's biggest new releases are not made available for PC at launch. If the PC version of Red Dead Redemption 2 wasn't released until November 2019 (over a year after the console versions debuted), then it's highly unlikely GTA 6 will get a day-one PC release. Again, the number of people who would buy the game for PC must be a tempting incentive, but Rockstar has historically preferred to put the finishing touches on PC ports of new games after their console debuts.
Price-wise, some recent leaks suggested that GTA 6 could cost up to $150. However, I wouldn't put any serious stock into those leaks. Even the rumormongers pushing that leak are quick to clarify that the $150 price point likely refers to a special edition of the game. That said, the base version of GTA 6 will almost certainly cost $70. Furthermore, it feels safe to guess that a "premium" version of GTA 6 that offers early access to the game will likely be made available and will likely retail in the $80-90 range (again, based on current standards). Given how tempting that possible (and increasingly likely) early release incentive will be, some fans are softly preparing to spend at least that much money on the game.
As for the next version of GTA Online…that's much more complicated to speculate about. We've basically heard nothing GTA 6's seemingly inevitable online mode, so you have to consider a number of possibilities. Maybe Rockstar will stick with GTA Online for a while, maybe you'll need to buy GTA 6 to access its online mode, or maybe the next version of GTA Online will be its own thing. If pressed to guess, I'd speculate that accessing GTA 6's online mode will require you to purchase the base game and the online mode will only be available in beta upon its release. Again, though, that's only based on how Rockstar has traditionally handled their online multiplayer rollouts. – Matthew Byrd