News
Which Robin Is in Gotham Knights?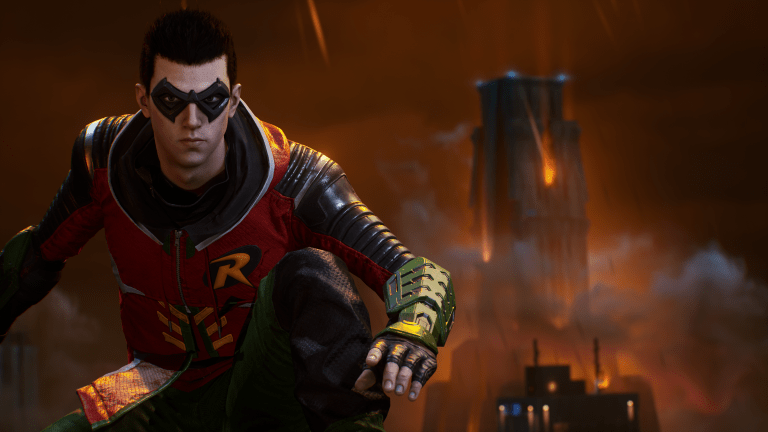 Gotham Knights pits the Caped Crusader's Bat-Family — Nightwing, Batgirl, Robin, and Red Hood — against a mysterious cabal of criminals known as the Court of Owls. Forced to step up after the death of their mentor, these young heroes will have to save Gotham from the biggest threat it's ever faced.
Developer WB Games Montreal outlined each character in the game in a follow-up press release after the Gotham Knights' debut during the DC FanDome digital event. Barbara Gordon is back as Batgirl after recovering from her paralysis, while Dick Grayson returns as Nightwing and former Arkham Knight Jason Todd joins the good guys as the new Red Hood. Those wondering which Robin will appear in the game got some answers from WB Montreal, too. It's none other than Tim Drake, who also appeared as Robin in Arkham City and Arkham Knight.
"Robin is Tim Drake, the young prodigy and genius of the team, who is a master of deductive reasoning," said WB Montreal in the press release. "As a true believer in Batman's mission, he is motivated by the conviction that Gotham City needs protecting and hopes to be the type of hero Batman personified. An expert fighter armed with his collapsible quarterstaff and skilled in a variety of stealth techniques, Robin also possesses a background in combined psychological warfare and behavioral sciences."
Tim was created by Marv Wolfman and Pat Broderick and made his debut as the third Robin in the pages of Batman #436 in 1989. The most intelligent of the four Robins to date, Tim is a bit of a tech-y and his gift for deduction is second to only Batman himself, making him one of the Dark Knight's most important allies.
Tim was Robin in the comics for 20 years before Bruce's "death" in Final Crisis led to Dick Grayson becoming the new Batman and taking Damian Wayne as his Boy Wonder. The former Robin adopted a new alias as Red Robin and later a second identity as Drake. While he's been seriously underutilized since leaving the Robin role behind, many comic book fans who grew up reading Batman in the '90s consider Tim to be one of the greatest characters in the Bat mythos.
In the first trailer for Gotham Knights, we watch as Batgirl, Nightwing, Robin, and Red Hood band together to take up the mantle as Gotham's new protectors. A second gameplay video also confirms that the game will feature co-op play that allows players to team up as different heroes to fight bad guys all over the city. There will also be RPG elements that allow players to level up the characters' abilities and gear.
You can watch Robin team up with Batgirl in the gameplay video below:
WB Games also explained that the game is "playable either solo or as a two-player, online cooperative experience" and that players will be able to "explore the open-world action of Gotham and patrol the dark streets of the city's five distinct boroughs using a variety of traversal abilities and heroic combat moves, as well as the iconic Batcycle. As Batgirl, Nightwing, Red Hood, and Robin progress, their distinctive gameplay skills will evolve, along with a growing arsenal of weaponry and gear."
Gotham Knights is out in 2021 for PlayStation 5, PlayStation 4, Xbox One, Xbox Series X, and PC.